News
Television
CW Network President promises "biggest one ever" Crossover event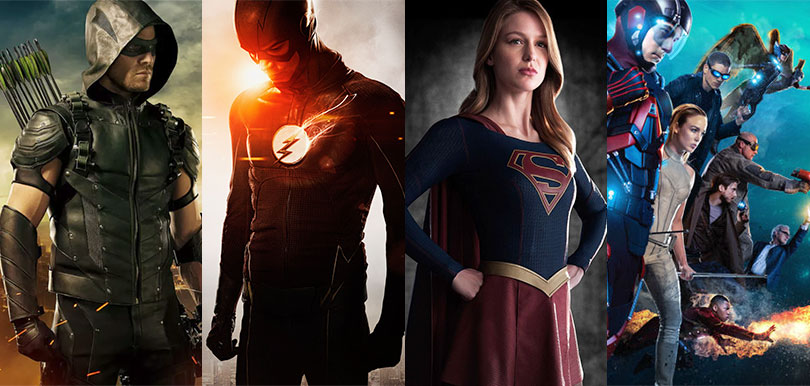 The CW network has released the schedule for its superhero shows premieres this fall, from October 4 onwards with the Flash setting the stage for the possible 4-night epic crossover plot. Here's the schedule:
The Flash Season 2: Oct 4, Tuesday, 8:00 P.M
Arrow Season 5: Oct 5, Wednesday, 8:00 P.M
Supergirl Season 2: Oct 10, Monday, 8:00 P.M
Legends of Tomorrow Season 2: Oct 13, Thursday, 8:00 P.M
Earlier, CBS decided to sell Supergirl to the CW network due to rising production costs which include huge license fees to Warner Bros, the expenses incurred on the shooting location of Supergirl (LA) without significant returns. In the backdrop of this news, it increasingly became clear that a 4-night crossover event is within the realm of possibility, it isn't such a radical idea after all. The fan speculation was put to rest as the CW network top executives confirmed this is happening.  It will most likely be an episode 8 of all four shows airing simultaneously, in the US advertising world they call it as "November sweeps". It would have been a difficult thing to pull off had multi-verse not been introduced into the Flash. It's fairly predictable that the mega DC crossover will be based on a universe-altering, earth-shaking event concerning the Justice Society of America (JSA).
CW Chief Mark Pedowitz told reporters that there are plans of converging the storylines of not just Supergirl, Flash & Arrow but to include Legends of Tomorrow as well. He said that he has a tremendous amount of faith in CW universe and it will be the biggest crossover event ever, although he didn't provide any specific details. CW executives have already made a major presentation to key stakeholders in New York city. Greg Berlanti, (the executive producer), Grant Gustin (the Flash) and Stephen Amell (Green Arrow) have always supported the idea of being a part of a big crossover of all the universes.