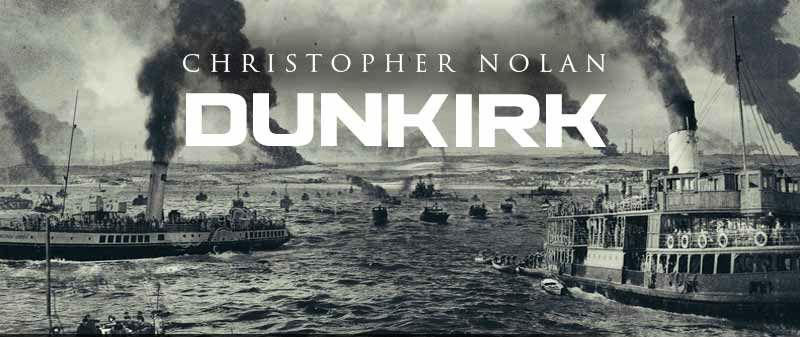 After the stunning success of Interstellar, the ace director Christopher Nolan is busy with the works of epic action war drama Dunkirk which is set in the backdrops of World War II. Christopher Nolan is also penning for the movie. Nolan and his wife Emma Thomas are the producers of the movie. The star cast of the movie includes Tom Hardy, Mark Rylance, Cillian Murphy, Kenneth Branagh etc. Hans Zimmer is the music composer and Hoyte Van Hoytema is the cinematographer of the movie. Dunkirk will be distributed by Warner Bros. Pictures and is scheduled for release on 21 July 2017.
The story plot of the movie revolves around one of the biggest evacuations ever in the world history. The evacuation process (British military operation) named "Operation Dynamo" which is also known as Miracle of Dunkirk saved the lives of many (330,000 to be more precise) allied military servicemen. The evacuation happened in the year 1940 between May 27 and June 4during World War II. Winston Churchill who was the British Prime Minster at that time hailed the rescue mission as a "Miracle of Deliverance."
Every one of us is hundred percent sure that Dunkirk will be safe in the hands of a visionary director like Christopher Nolan. But Nolan is trying to make the film even bigger in many ways. Nolan is shooting certain action scenes by attaching an IMAX camera to a helicopter and we could definitely expect some eye-catching shots. According to some trustable sources, a World War II aircraft was purchased for about $5 million by Warner Bros which will be ultimately crashed! Nolan wants it to be perfectly real and for that reason, he omitted the CGI options.
As per the speculations and industry talks, Dunkirk will be one of the biggest and best war films the entire movie universe is going to witness. Warner Bros is highly confident about the box-office success of the movie too. More updates and news will be revealed soon.