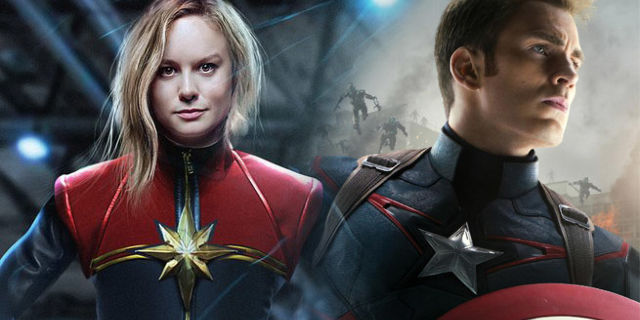 I remember when the Russo brothers during the conversation at Smithsonian Institute almost made it clear that Captain Marvel/Carol Danvers will be in Infinity wars movies to be released in May 2018 & May 2019.
Carol Danvers is an airforce pilot who met with a major accident that led to her DNA getting mixed with an alien which gave her super-strength. She is also famous for being a female superhero who aggressively fight for equal pay for women. The consistent trend with Marvel movies is first the solo movie launches the character, and then it is brought into the ensemble superhero movie, for instance, Ant-Man, Thor, Iron-man, Hulk, Captain America etc.
Recently, the Oscar-winning actress Brie Larson (Room, 21 Jump Street, Rachel in Community TV series) has been confirmed to play the iconic female superhero Captain Marvel in the standalone project as part of Phase 3 of Marvel cinematic universe. The screenplay of the movie will be written by Meg LeFauve and Nicole Perlman (of Guardians of the Galaxy fame). It's rumored to be directed by none other than Angelina Jolie, but no official announcement has been made yet.
During a Wizard World Panel in Philly, Chris Evans was asked about his opinion on casting Brie Larson as Captain Marvel, he said "I really hope that happens. I love Brie Larson. We did a movie together back in '09, we did Scott Pilgrim vs. the World. I cannot say enough about Brie Larson. I think she is phenomenal, and I really hope that happens."
There is also a possibility that she will replace Captain America and assume a leadership role in phase 4. Chris Evans is open to playing Steve Rogers forever, but Marvel is unlikely to continue him as there are so many people who can don the mantle of Captain America. It's definitely sporting and encouraging to see Chris backing a new actor entering into MCU.