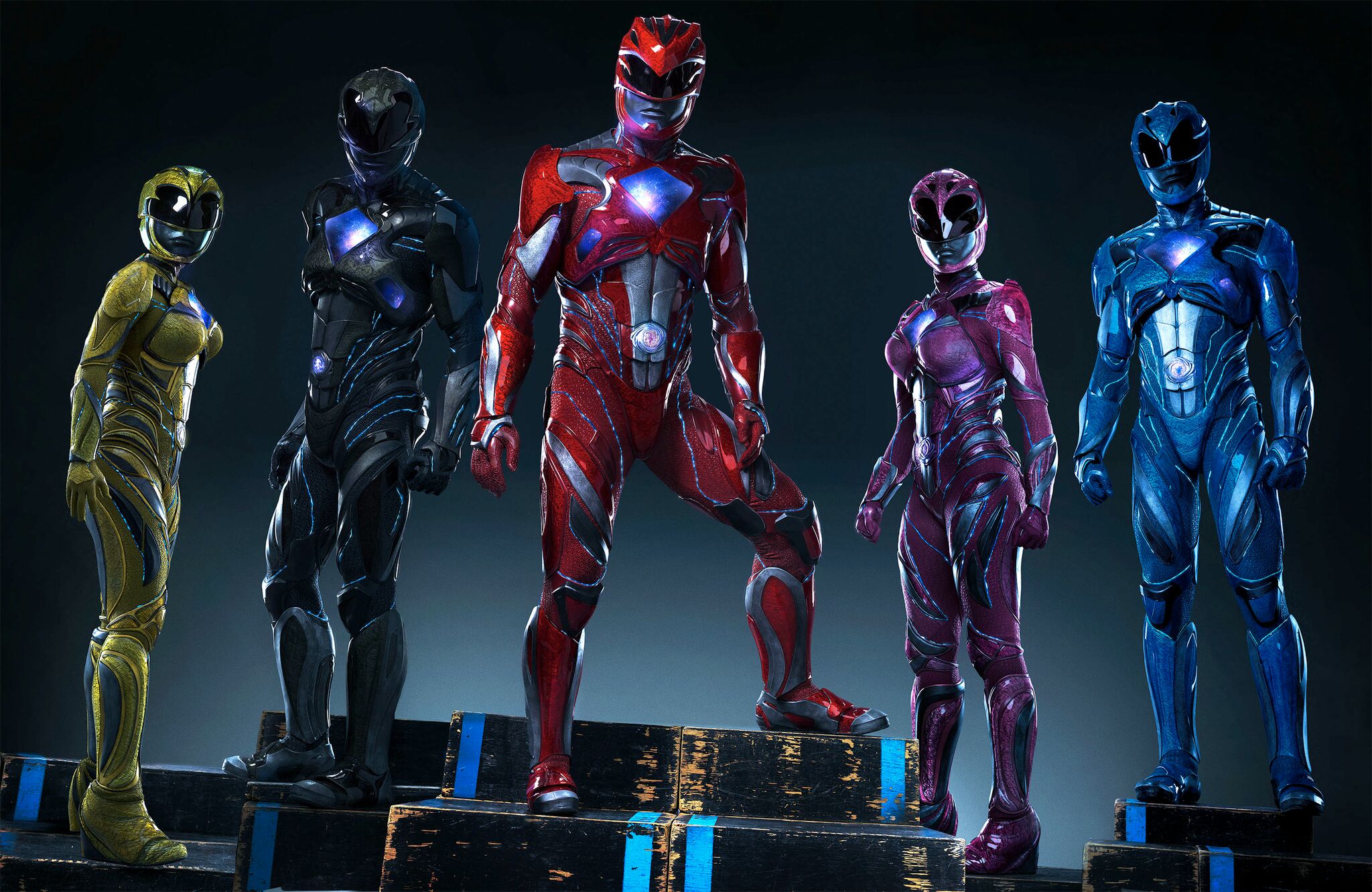 Leading a young group of adolescents as their mentor, Bryan Cranston joins upcoming movie Power Rangers as the galactic sage Zordon. We've all grown up watching the Rangers and trying to re-enact the silly fight stunts with our siblings. No amount of Power Rangers was enough for us.
Bryan Cranston who is an Emmy Winner and an Oscar nominee would play the role of Zordon. For all those who are unaware, Zordon is an alien wizard who gives Rangers their powers. He acts as a mentor to the young heroes. He's usually depicted as the floating head disembodied bald head inside an energy tube that allows him to communicate with the outside world from a time way that makes him ageless.
The movie is said to be reimagining of Power Rangers origins. While it continues to focus on a group of high school students infused with powers in order to save the world. The movie would be directed by Dean Israelite. Produced by Saban Films' Haim Saban and Brian Casentini, alongside Marty Bowen and Wyck Godfrey. Executive producer being Allison Shearmur. The script is written by Burk Sharpless and Matt Sazama.
Cranstons had a long relation with the Power Ranger series. He voiced the characters of Twinman and Snizard in Mighty Morphin Power Rangers: The Movie, back in 1995. Disclosed recently in 2013 the Blue Ranger Billy Cranston was named after Bryan Cranston.
You can even check out the Tweets by Lionsgate and Cranston on casting news.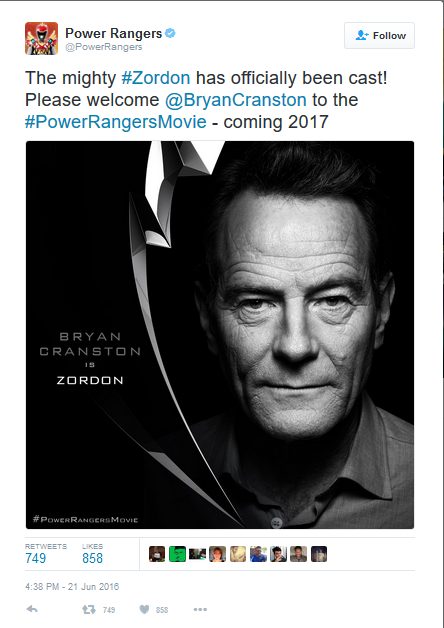 Power Rangers (@PowerRangers) June 21, 2016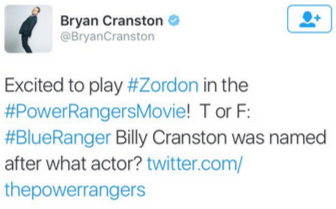 Bryan Cranston (@BryanCranston) June 21, 2016
The five Rangers in the movie star –Becky G. as Yellow Ranger, Ludi Lin as Black Ranger, Naomi Scott as Pink Ranger, Dacre Montgomery as Red Ranger and R.J. Cyler as Blue Ranger, while would play the evil witch Rita Repulsa.
Jon Feltheimer, Lionsgate CEO recently confirmed that the studio had plans to make as many as seven Power Rangers movies but the names are yet to be disclosed. For now, we just need to wait and watch what evil the Power Rangers have to fight against this time.
Power Rangers will hit theaters on March 24, 2017.