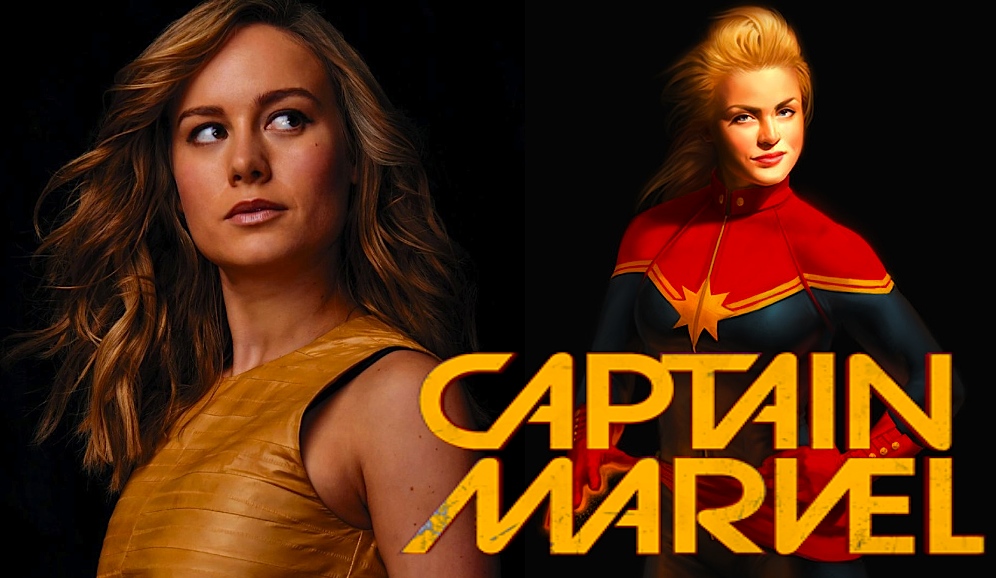 We know that Marvel Cinematic universe will systematically expand to include 68 characters who will appear in Avengers Infinity Part 1 and 2, this set off a kind of competition among every major character wanting to get more screen time before it becomes outdated. The consistent trend with Marvel movies is first the solo movie launches the character, and then it is brought into the ensemble superhero movie, for instance, Ant-Man, Thor, Iron-man, Hulk, Captain America etc. A few weeks ago, the Russo brothers during the conversation at Smithsonian Institute almost made it clear that Captain Marvel/Carol Danvers will be in Infinity wars movies to be released in May 2018 & May 2019.
Carol Danvers is an airforce pilot who met with a major accident that led to her DNA getting mixed with an alien which gave her super-strength. She is also famous for being a female superhero who aggressively fight for equal pay for women.
Well, now the Oscar-winning actress Brie Larson (Room, 21 Jump Street, Rachel in Community TV series) is almost confirmed to play the iconic female superhero Captain Marvel in the standalone project as part of Phase 3 of Marvel cinematic universe. The screenplay of the movie will be written by Meg LeFauve and Nicole Perlman (of Guardians of the Galaxy fame). It's rumored to be directed by none other than Angelina Jolie, but no official announcement has been made yet. There is speculation that one of the superhero characters in Marvel cinematic universe could be a lesbian or transgender. What if Captain Marvel is shown to be a lesbian/transgender, it could possibly set an awesome trend in the superhero genre. There is also a possibility that she will replace Captain America and assume a leadership role in phase 4 of MCU.