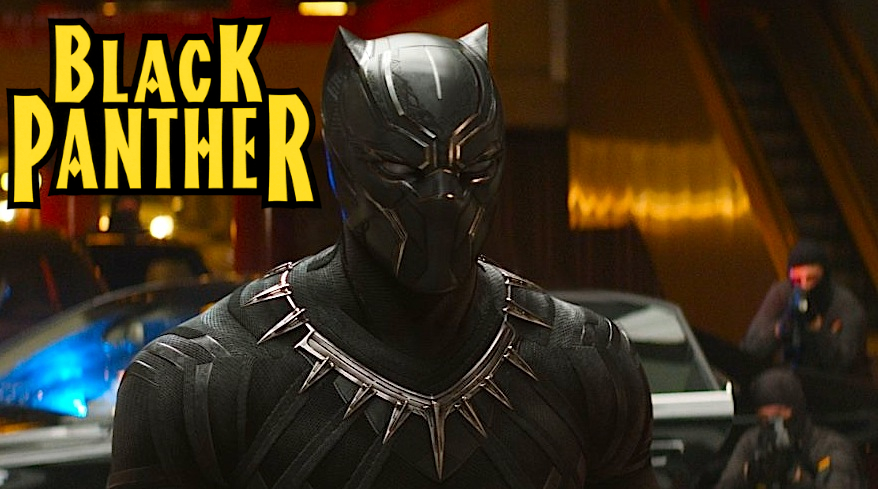 Black Panther apparently made his first screen appearance in Captain America: Civil War. Rumor has it that Black Panther would have his own series. We have a few takes on casting and the characters for this next upcoming Black Panther movie by director Ryan Coogler's. Read on to find out.
We can definitely expect to see Chadwick Boseman as T'Challa, popularly known as the Black Panther, Apart from this we have quite a list of characters who are rumored to appear in the next Black Panther movie. For sure we can see Michael Jordon play the role of villainous Killmonger and the Man-Ape. We are expecting Lupita Nyong'o to play Monica Lynne being the love interest from the Marvel comic. Other villains to consider are Ulysses Klaw (expected to be played by Andy Serkis), Malice, then there's Achebe and White Wolf.
Apart from this, there are a few return characters such as Everett Ross played by Martin Freeman and Klaw, originally introduced in Avengers: Age of Ultron. We know that Ross made his debut in Captain America: Civil War as the Deputy Task Force Commander of the Joint Counter-Terrorist Centre.
Here we have cracked a list of characters who would supposedly appear in the next Black Panther movie:
One of the familiar faces we would see us, Everett K Ross, as the Deputy Task Force Commander of the Joint Counter-Terrorist Centre. His job is to escort foreign diplomats on American land. His world changed forever when he was assigned to T'Challa, the Black Panther, and the ruler of Wakanda.
Played by Andy Serkis, we saw him got kicked in the chest pretty hard by Ultron and got his arm ripped off, an indicator that he might actually be back with a claw, Ulysses Klaw is a murdered and a betrayer of T'Chaka and personal archenemy of T'Challa. A powerhouse with near-absolute control of sound.
Monica Lynn would be played by Lupita Nyong'o who saved T'Challa from drowning after being bested by Killmonger. Being his longest love interest, whom he pledged eternal devotion towards.
We have N'Gassi, who's the advisor to T'Challa, who oversees everything goes according to the plan when T'Challa is on mission
Okoye is the former bodyguard of T'Challa. She is highly skilled as it is customary to the role. Also, she speaks in a unique dialect, so all the meetings they have is in complete privacy.
Next is the Queen Divine Justice, she is a street smart queen of the Jabari tribe of Wakanda. She was raised in Chicago and a former Dora Milaje (ceremonial betrothed/bodyguard) of T'Challa. She was originally known as Chanté Giovanni Brown.
W'Kabi is T'Challa's competent second-in-command, completely loyal to his liege. Though it's not clear how but we can expect a betrayal from him towards T'Challa.
We have Zuri, who's a grumpy and gigantic elderly warrior. A close friend of the late T'Chaka and one of T'Challa's most trusted advisers.
Erik Killmonger is also seen as a powerful warrior and strategic genius in politics and economics.
Malice is Wakandan Mutate with superhuman strength, speed, and agility. She is a former Dora Milaje (ceremonial betrothed/bodyguard) of T'Challa.
We can expect to see Man-Ape, the ruler of the Jabari Tribe a recognized micronation within Wakanda's borders. M'Baku was Wakanda's greatest warrior second only to the Black Panther. He plotted to seize the throne with the help of the outlawed White Gorilla cult who were ancient rivals of the Black Panther.
Lastly, we have White Wolf, T'Challa's adopted elder brother, and the former leader of the Hatut Zeraze, the spying elite police of Wakanda. He was exiled from Wakanda because of his various political threats to National Security.