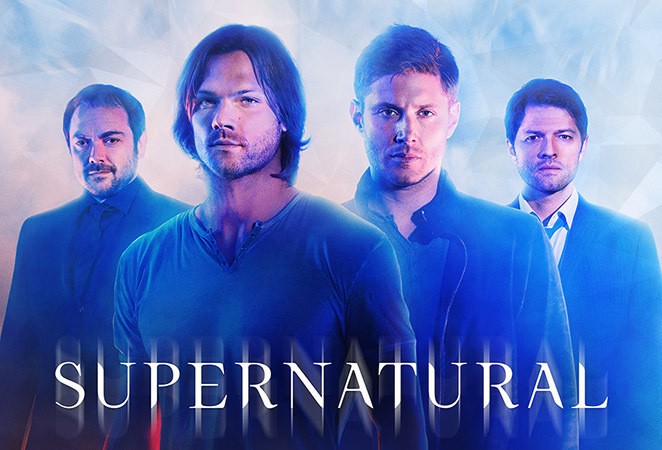 Supernatural – Dean and Sam Winchester – Bobby – Castiel and of course the many demons that come with this show. I enjoy watching Sam and Dean in their hunting's and edgy demon tackles. It's hard to believe 10 years have already gone by watching Winchester brothers in action. I know there are many fans out there who like me can't get enough of the demons.
Every season the show keeps getting better and better. With Season 11 almost at its end, rumours are already going on if there would be a Season 12 or not. So far the ratings given by CW network look positive and to top it we have a strong yes from CW president Mark Pedowitz to go ahead with the show. Which means we are yet to wait and watch if Jensen Ackles and Jared Padalecki give a green signal as well.
According to Pedowitz, at the Television Critics Association winter press tour "Both Jared and Jensen are having a blast", "As long as they're having a blast, it's a great thing. The show is performing better than it did last year, better than you could ever hope. I'm very hopeful that we'll see it again."
In a recent interview with Entertain Weekly, we finally heard a confirmation from Jared and Jensen for 12th Season of Supernatural. They even went on to say how they would like CW to end the series.
Ackles has been contemplating a lot on how the show finale would be:
"If you'd asked me season 1, I would've thought that it would've been the apocalypse. But then again, you can't end the TV show with the worst thing happening. As we've evolved, I think that there's different roads that the show could certainly go down that would be interesting. I think we've taken some really good turns."
On the other hand, Padalecki seemed to have a very definite answer where he expressed how he'd like to pay homage to Butch Cassidy and the Sundance Kid. We have heard Padalecki use the reference of Butch Cassidy and the Sundance Kid many times in different seasons:
"It's changed a lot over time. Part of me, loving Butch Cassidy and the Sundance Kid, always thought it'd be great to see the boys against insurmountable odds and to freeze-frame on them and just hear stuff in the background. You don't know if they die, you don't know if they live, but you know that they're going to go out in a blaze of glory."
Supernatural Season 12 starts on Thursday, October 13 at 9pm on the CW, right after the Season 2 premiere of Legends of Tomorrow.