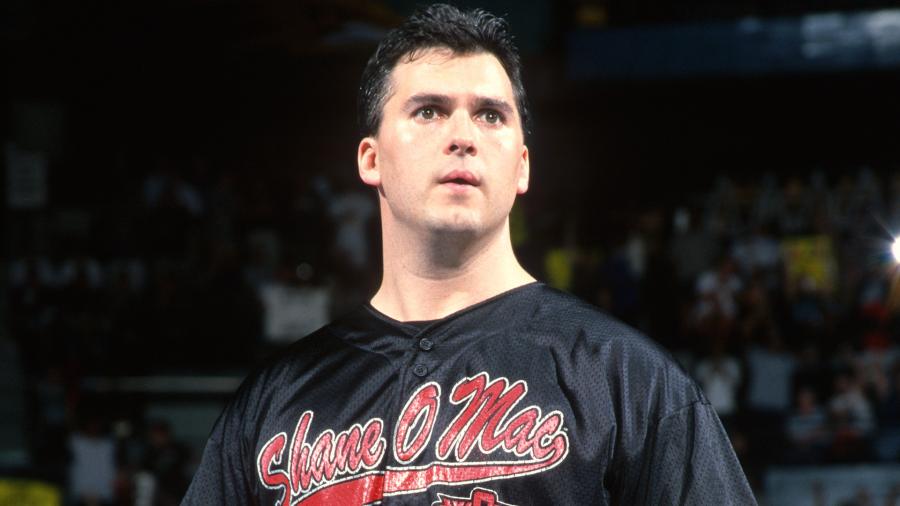 First of all let me collect my emotions. Yes I know any kid of the 90's became nostalgic this Raw season. Frankly, I didn't except much from this raw, especially after Fast-lane results. But when Shane-O-Mac's theme song interrupted his family's celebration, I literally screamed like a kid. Childhood memories were back. He is booked to face Undertaker in wrestle mania and if he wins then he will take over Stephanie. Irrespective of the result if Shane-O stays in WWE for even one month, he will be a huge money spinner. Here is why.
His cult status 
He was born with a silver spoon, but he paved his own path. Despite a McMahon heir he had to fight his way to the power. He did some serious wrestling in his active years. And everyone knows that he can wrestle. He is a onetime European champion and one time hardcore champion. Throughout his wwe career he was known for his daredevil decisions, unlike her sister. In fact his theme music is still considered as one of the greatest of all time. The WWE universe loves to see him in his baseball jersey.
Family v/s Family 
Well everyone is aware of the fact that Shane is not a family man. Rather he had never been one. The father son duo was never on the same page. Their feuds headlined many major WWE events. We all know how we loved it. The wwe universe is an ardent lover of this heated family rivalry. Even Triple H, who is Shane's brother-in-law had a series of clashes between them. Shane also didn't spare her sister. But these things added up and increased the viewer ratings. So WWE universe won't mind to see the McMahon family go crazy at each other again.
A Formidable Opponent –
Yes Undertaker is the immortal of wrestle mania and it is tough to beat him. But Shane too is no less; previously his feud with Kane grabbed many eyeballs. Especially for Shane's never say die attitude and crazy moves this feud gained a lot of credits. Then remember Backlash 2001 where he insanely dropped an elbow on Big Show. It won't be easy for Undertaker to just tombstone Shane. Shane will provide a healthy resistance to the dead man. So the one month before wrestle mania 32, Raw will be interesting.
Also Read:WWE Hell In A Cell 2016 Results