News
Television
A Special Crossover Episode of Supergirl and Flash is Officially Confirmed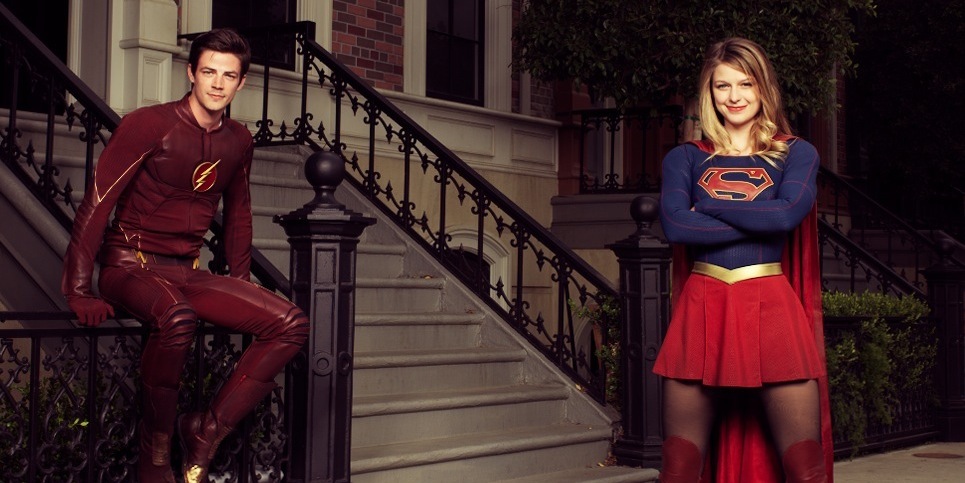 CBS Entertainment came forward and officially announced an arrival of Grant Gustin (a.k.a the Flash) into the upcoming episode of Supergirl set to air on March 28th, 2016. Earlier, in Arrow season 4, Constantine made a special guest appearance as NBC show titled "Constantine" got cancelled and didn't get renewed for another season after a relatively successful run.
The gossip circles were abuzz with chatter of Flash and Supergirl coming together, but it wasn't sure as to how and when will the crossover going to take place. It's a healthy sign for TV industry that rival networks are willing to work together and help lift the ratings of each other. The executive producers of Supergirl – Greg Berlanti and Andrew Kreisberg expressed their gratitude and said "We want to thank Grant Gustin for making the time to come visit (on top of his already immense workload) and all of the folks at CBS, The CW, Warner Bros. and DC for working this out. And finally thanks to the fans and journalists who have kept asking for this to happen. It is our pleasure and hope to create an episode worthy of everyone's enthusiasm and support".
So Are you looking forward to this collaboration? Will it help CBS boost ratings of Supergirl? Who will you cheer for if there is a race between Flash and Supergirl – the fastest man alive or a Kryptonian woman faster than a bullet?