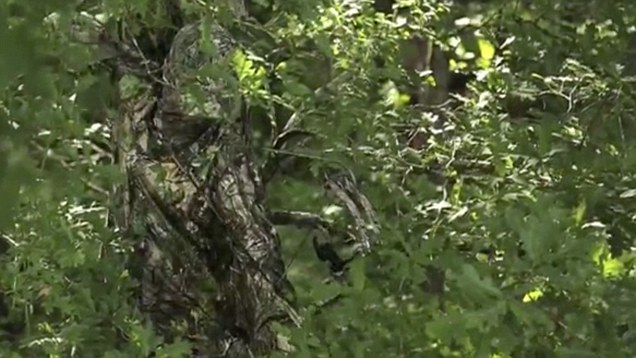 The moment I saw them, I was hinted that they are genuine gems. But I had no idea that they were genuine to such an extent. The terrific trio of siblings was my student from Rupa, a remote town in Arunachal Pradesh. The two elder brothers, Mohan Singh and Bittu Singh, were in 3rd and 2nd standards respectively. Pinky is the youngest of them all and studied in class one. Rajendra Singh, the father of the trio hailed from Darbhanga in Bihar.
" Mera beta log ko English mein strong kar dijiye " Rajendra Singh had told me on the very first day.
" Ha bilkul " I appreciated.
But hardly had I any idea of the uphill task ahead. On the first day I had asked them to write all the English alphabets in order.
" Nehi ata " Pinky proudly surrendered
" Tum likho " I then moved on to Bittu
And the moment I asked Bittu to write, he portrayed a seriously funny look on his face. Raising his left eyebrow he seemed to be in a state of shock.
" Tum log ko a b c d nehi ata " The eldest of them chuckled.
" Sir inlog ko to itna bhi nehi ata" He added
" tumko? " I asked him
He nodded his head confidently and started writing. And Pinky, Bittu and mine eyes were fixed on him. After about five minutes Mohan handed over his copy to me. The moment I checked his copy, I had almost forgotten the first alphabet of my name. He had wisely kept his reputation of being the eldest. "B" and "D" looked identical twins with the latter being slimmer. F, G, H and Q had gone on a vacation. Someone had hammered on the top of "Z". It took me two weeks to teach them write English alphabets properly. To add to the misery was their knowing the meaning of few words without even able to spell them properly. And every time I came across their father his main concern was English.
"Aap teeno ko English mein strong kar dijiye.. phirr agle saal unlogo ko neche parne bhej dunga " It was his patent dialogue.
He was planning to send his children's to Assam for studies because of a better education facility there. For days I kept on thinking about different ways to make my job done and getting rid of the same question every day. Finally I came up with a plan that would solve my problem more than the real problem.
"Dictionary dekhna ata hai?" I asked them in one of the class.
"Haa" Manoj said
"Good har din apne pasand ka teen word ka matlab samjho aur copy mein likho… aur dukan mein koi bhi English word sunne ko mile to papa se pucho.. nehi samajh sakne se mein samjha dunga..thik hai?" I suggested
" Haa Sir" All three replied in chorus.
I knew this would solve my problem. After all strong vocabulary by default meant good in English. Even their dad was happy to see copies filled with English words and meanings. At first they came up with words such as "Ant", "Bat", "Bed" and "Cat". I was very happy with the proceedings. But after one week my plan had hit back on me. It was a Monday afternoon when Manoj came up with his scheduled doubt.
"Sir iska matlab kya hai?" He asked
"Kiska?"
"Sir KA – MOU – FLAG – EE .. iska" He said
"Kya"
I snatched the copy from his hand to take a look. The word was camouflage.
"KA-MO-FLAY-EJ" I rectified his pronunciation. All three of them repeated in chorus and stared at my face blankly. I kept on thinking the best way to make them understand the meaning. But for a good five minutes nothing convenient came to my mind. Suddenly I came up with an idea. I took out my green T-shirt from the bag and quickly went outside. I asked them to accompany me. There was a small area at the backyard scattered with bush and few local flowers. I put on the green T-shirt over my white shirt. And went to the backside of the area and sat on my knees resting my butt on my legs.
"Ye dekho agar aise kar k koi chupkar rahe to camouflage kehete hai" I told them
"Lekin sir chupna ka english to hide hai" Manoj said
"Burbak tum chupne se hide kehete hai sir chupne se nehi" Bittu argued and along with Pinky started laughing at Manoj.
"Tumko zada pata hai" Manoj replied angrily and then continued after a pause" Sir papa ko hide and seek biscuit ka hide ka matlab pucha to chupna bole"
"Ha hide matlab chupna hai" I cleared my throat.
"dono ka ek hi matlab hai?" Manoj asked sincerely
I had no clue how to make them understand the difference. Slowly I stood up on my feet.
"Idhar ao" I called Bittu
He was wearing a brown pant. I took him behind the trees and tried to explain the subtle difference between hide and camouflage. First I made Bittu stand completely behind the tree and then I made him stand in front, and covered his upper portion with my green T-shirt. But it did not make any difference. Moreover the way Bittu was blushing it seemed as if we were romancing, so I stopped.
After that day I started giving words from dictionary all by myself (Learned my lesson). They did not forget to keep asking me the meaning of the word though. Specially Manoj, he even one day came up with a sentence "I the camouflage meaning not know" and asked me to check it. Thankfully after few months they stopped asking me the meaning. And neither did I nurture their interest during the rest of my stay.
But I had no clue of the brilliant surprise which awaits me. It was a Sunday afternoon and I was busy putting my luggage at the back seat of the White Scorpio. The trio peeped out from their shop and then ran inside. After few minutes I was done with everything and started bidding everybody a memorable adieu. Suddenly Manoj came outside running, dressed in all white and I saw Bittu and Pinky peeping behind the walls of their shop. Manoj posed in front of the Scorpio and said.
"Sir O dekhiye Hide (Pointing towards the two) ………..(after a pause) …aur ye  dekhiye THE CAMOUFLAGE" the three of them said the last line in chorus.