News
Television
'Fantastic Beasts And Where To Find Them' Trailer Debuts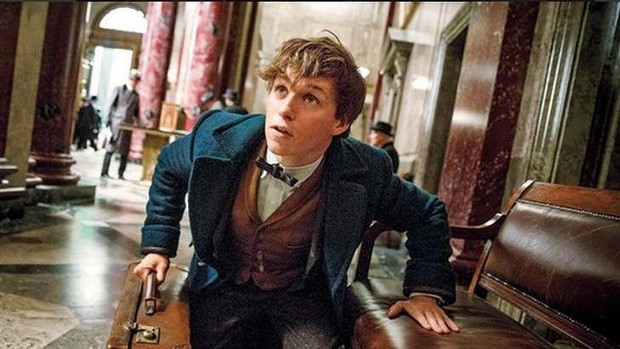 And it's magical!
The movie takes place about 70 years before Harry Potter arrived at Hogwarts, as Scamander (Redmayne) travels to the United States for a conference and accidentally releases a whole mess of creatures into the unsuspecting world. It also marks Rowling's screenwriting debut. (The Harry Potter movies were written by Steve Kloves.) Eddie Redmayne leads the spinoff as Newt Scamander, a British "magizoologist" who heads to America in search of magical creatures to document. While there, he encounters all manner of new characters, both wizard and Muggle — or "No-Maj," rather, which is apparently the American term for Muggles. 
Between Fantastic Beasts, Rowling's play The Cursed Child (coming to the London theatre scene in January), and the imminent opening of Universal Studios' Harry Potter amusement park in Los Angeles, 2016 will expand the Harry Potter universe almost 10 years beyond the final book's publication. It's impossible to tell just yet whether it will be a revitalizing year for the franchise or an ill-advised nostalgic turn.
The studio has set a November 18, 2016 release date for the first picture in a planned trilogy
Let us know what you think in the comments below.
Fantastic Beasts and Where to Find Them opens in 1926 as Newt Scamander has just completed a global excursion to find and document an extraordinary array of magical creatures. Arriving in New York for a brief stopover, he might have come and gone without incident…were it not for a No-Maj (American for Muggle) named Jacob, a misplaced magical case, and the escape of some of Newt's fantastic beasts, which could spell trouble for both the wizarding and No-Maj worlds.