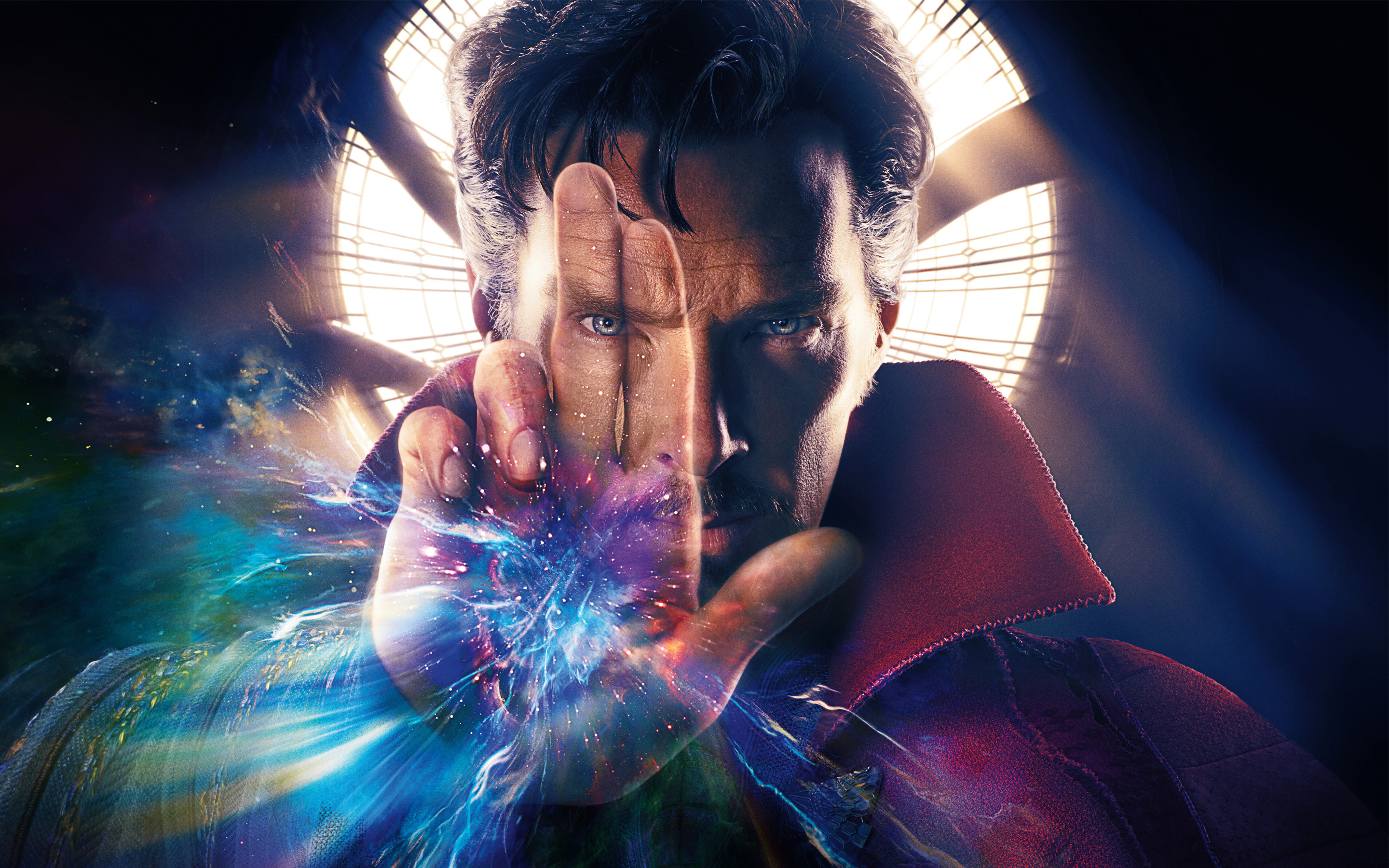 Doctor Strange, the new movie from Marvel Studios was a big hit with fans at Comic-Con. Like Thor and Guardians Of The Galaxy, Marvel is introducing yet another superhero that may not be very familiar to audiences. But with Marvel's track record, you can be sure that Doctor Strange will not be a disappointment for comic book fans and movie lovers.
Here are five fun facts about Doctor Strange to make the wait a little more worthwhile.
FACT1:
Hollywood has been trying to bring Doctor Strange on screen since 1986. The late director Wes Craven(Scream, A Nightmare On Elm Street, The Hills Have Eyes) screenwriter David S. Goyer (Man Of Steel, The Dark Knight, Batman Begins) and even Stan Lee have all failed to make a Doctor Strange movie adaptation. Marvel Studio President Kevin Feige finally got the film made, which see its US release in November 4, 2016.
FACT 2:
Cast members Benedict Cumberbatch, Chiwetel Ejiofor, Tilda Swinton, Rachel McAdams have been either nominated or have won an Oscar. Cumberbatch and Ejiofor were nominated for Best Actor in 2014 and 2013 respectively for the film The Imitation Game and Twelve Years A Slave. Tilda Swinton won an Oscar for Best Supporting Actress in 2007 for Micheal Clayton while McAdams was nominated in the same category in 2016 for Spotlight. This level of quality will hopefully convey to great performances in the movie.
FACT 3:
Doctor Strange deals with a lot of spiritualities, unlike many of the other superhero movies. This was even the aspect that attracted Cumberbatch to the role and commenting:
I'm very excited about that spiritual dimension. It's something that's been a huge part of my life. I meditate a lot, that's a huge tool in trying to calm myself, get away from the crazy circus of it all, have a focused mind as well as be a kinder, considerate person in the world.
FACT 4:
This one hits close to home. In the comics, neurosurgeon Doctor Strange receives training in an eastern monastery, so to prepare for his role, Benedict Cumberbatch volunteered as an English teacher at a Buddhist monastery in Darjeeling  for a year.
So let that just sink in. Benedict Cumberbatch was in India for a whole year!
FACT 5:
The Ancient One played by Tilda Swinton was originally a man (a Tibetan man to be precise). In the comics, The Ancient One is  Strange's mentor who trains pupils to be the next Sorcerer Supreme. The filmmakers had decided to portray The Ancient One as an androgynous person and not a man, thus casting the brilliant Swinton for the role. Swinton has already portrayed other androgynous characters in films like Constantine with Keanu Reeves. Swinton received a lot of backlash and accusations of whitewashing from Marvel fans. Swinton clarified in The Hollywood Reporter that the film's version of the character is not meant to be Asian and that she was never asked to play an Asian character.