News
Television
Agents of S.H.I.E.L.D Season 3: Let's Admit It, We Didn't See This Coming!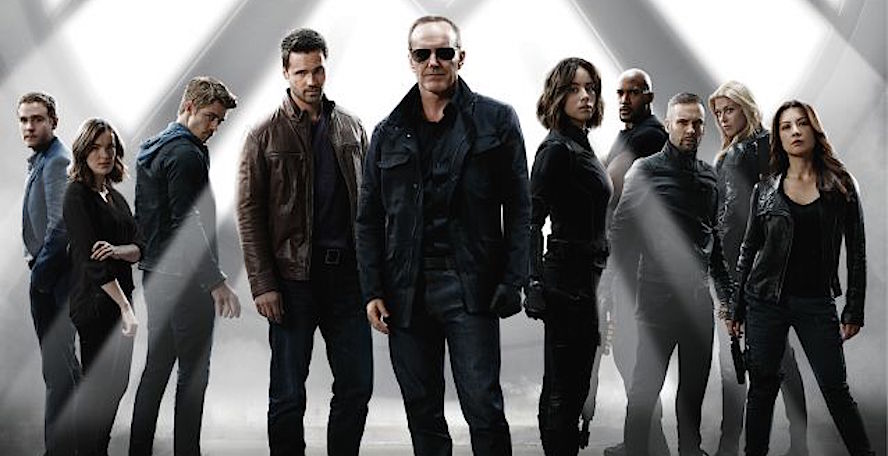 The Agents of S.H.I.E.L.D Season 3 doesn't cease to amaze it's audience. It is becoming a lot more sleeker, smarter and fast-paced. The episode six titled "Among Us Hide" is truly one of most suspenseful episode in the series, it will keep you at the edge of your seat, hook you and then reveal something that is beyond your wildest imaginations.
The episode started with telling viewers that Dr. Andrew Garner is alive and well after we saw him trapped in a grocery store which later exploded into ruins. Daisy found out in the last episode that Lash could transform into a regular guy and suspected that the No. 2 guy of ATCU "Banks" could be the Lash as he has access to all the major inhuman operations that he could have tracked to attack the convoy. She, along with Hunter and Mack chased him down and sent his blood samples for inhuman markers, but the tests were negative.
On the other side, Agent May and Agent Morse, the most bad-ass female duo went after Werner Von Strucker to find out the whereabouts of Grant Ward. Phil Coulson forced Rosalind to show him the ATCU facility where in-humans are preserved, she revealed that her husband died of cancer and she wants to give new lease of life to these people to have faith in humanity.
But the most earth-shattering revelation came at an end which would blow your senses – Dr. Andrew Garner is the Lash. Here are 4 explanations that solidifies the theory that he is indeed Lash:
S.H.I.E.L.D has a history of enemy from within:
It's not totally astounding to absorb the fact that Dr. Andrew (former husband of Agent May) can be the Lash, after all Grant Ward was the mole within the agency in the last season.
Dr. Andrews came out completely unscathed:
There is no way that he could have come out alive from a massive explosion at the grocery store, one has to be an in-human to survive that and contain Ward's trained assassins.
Werner Von Strucker Testimony:
Werner Von Strucker in his dying moments revealed the true identity of May's husband to her, which clearly established the theory that Dr. Andrews is the big baddie of Agents of Shield Season 3.
Dr. Andrew asking about Lincoln's location from Daisy:
Suddenly Dr. Garner became interested in Lincoln (who is an inhuman), which proved that he is hunting in-humans and wants to eliminate them one by one.