News
Backwaters: The Tranquil Water of the Indian Lakes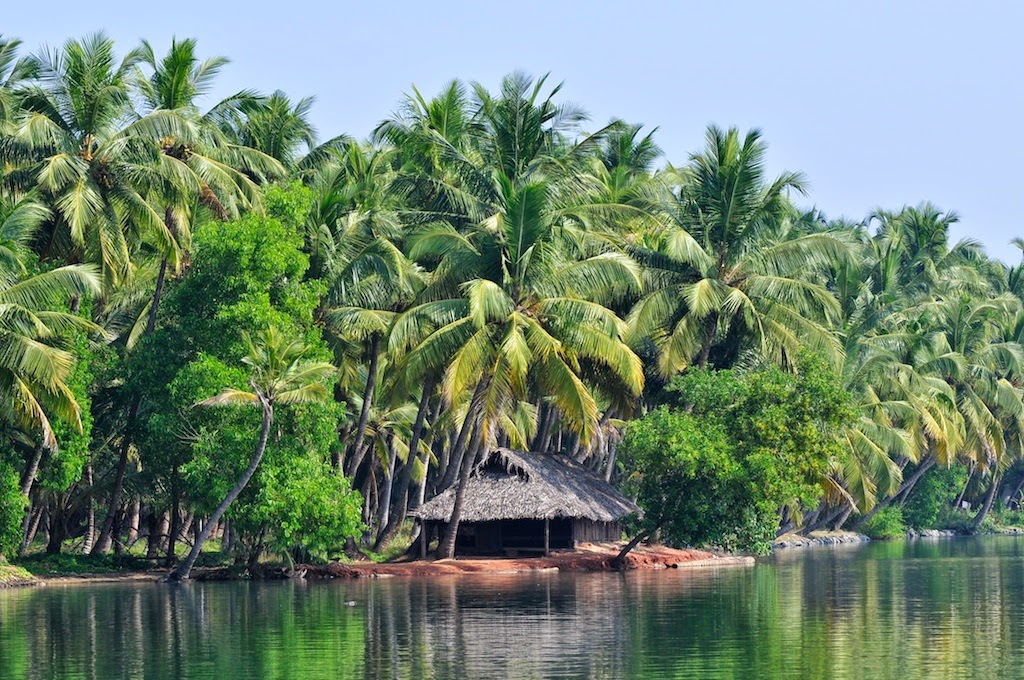 If you want to sit idle and embrace the natural beauty and explore the green habitat and surroundings with water, water and water everywhere, then backwaters is the place for your relaxing holiday. You can experience backwater voyage in Dal Lake up in North and in Kerala down in South of India.
Backwaters of North India
Dal Lake in Srinagar is also a backwater situated in Srinagar, which inflows from Jhelum River in Zabarwan mountain valley. The shore line is about 15 km which is surrounded with scenic views of mountains, orchards and Mughal gardens.
The famous Mughal gardens are Shalimar Bagh and Nishant Bagh that was built during the Mughal reign in India. You can also visit floating garden of lotus called Rad. You can also venture into activities like swimming, boating and canoeing in the lake.
During severe winter when the lake is frozen, you can do skiing also. You can roam around the backwaters in beautiful Shikaras and houseboats, which are also known as "Gondola of Kashmir". You can also visit other famous places near and around Dal Lake such as Shankaracharya temple, the Hari Parbat, the Nagin Lake, the Chashme Shahi, the Hazratbal Shrine, and the Mazar-e-Shura.
The best time to visit is July to October. While roaming around in shikaras you can eat or buy things from boat salesmen, who sell food, famous Kashmiri shawls, silk clothes, handicrafts, fresh flowers carpets and many other things. Interestingly Dal Lake also has full-fledged floating markets, restaurants and a very own post office!
Travel to Dal Lake to experience the beautiful sunrise and sunset that you can see from your houseboat also called as "floating palace" and a pollution-free city.
Backwaters of South India
The backwaters of Kerala are the famous tourist attraction. The Kerala's backwater is formed naturally from the Arabian Sea and it lies parallel to it. It is one of the largest fresh water sources and is rich in marine habitat.
The backwater of Kerala is comprised of 38 rivers and 5 big lakes with a stretch of 1500 km of canals. In earlier time, it was used as transportation way, now it is one of the famous tourist attractions in India. The backwaters of Kerala are divided in 3 regions:
Ashtamudi Lake, which is located in Kollam district. It is quite popular. It is rich in biodiversity and hosts endangered marine species. You can visit Munroe Island surrounded with green natural beauty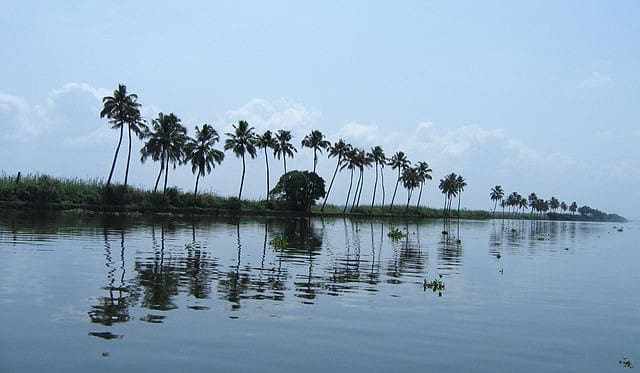 Vembanad backwater, which goes through Ernakulam, Alapuzha and Kottayam district. Alapuzzha, also known as Alleppy, is the most frequently visited backwater. It is often regarded as "Venice of East."
The islands, especially Wellingdon is the famous island that split the waves from the Arabian Sea, thus making the backwaters calm and navigable. Wellingdon has the largest naval presence in India that is known as the Southern Naval Command
Kannur-Valiyaparambu backwaters that is located in Kannur and Kasargod district. This route of backwater is unexplored. It offers astonishing natural beauty and hosts many uninhabited islands. You can experience backwater either by booking houseboats for 2-3 days or by riding shikaras for couple of hours.
In house boat you will have all the facilities and can explore the backwater. The houseboats and shikaras will navigate you to the small villages, little islands, crop fields and narrow canals. The best season to visit is during Onam season. During that season, you can also witness the famous sport snake boat race.