News
6 Kinds of Routine Food That Help In Increasing Libido
In today's world, the work pressure incorporates is taking away everything from a person. One of the things being the sexual desire. If you come to home after work and want to sleep instead of making love to your bae, well, your libido needs a booster. You need not worry as increasing your sexual desire won't affect your "busy" schedule much. But, you need to make slight alterations to your lifestyle for this.
In an ideal world, a healthy diet with exercise would never have caused this problem. But in today's world, people don't find much time to exercise. But, you can surely add a few things to your diet which could increase your sexual energy and make your bed memories more exciting (and memorable)!
Here is a list of foods you can incorporate into your daily diet to boost your libido:
Fruits and Veggies:
Yes! Sounds cliché and boring, but these foods are essentials for your libido. The best part is you have a lot of options to choose from. Talking about which, you can eat raspberries, broccoli, watermelon, tomatoes, ginger, strawberries, lettuce, bananas, celery and the list is long.
But, the point being you need to start with eating these things. Start with the above-mentioned fruits and veggies and then switch to others once you are bored with them.
Nuts: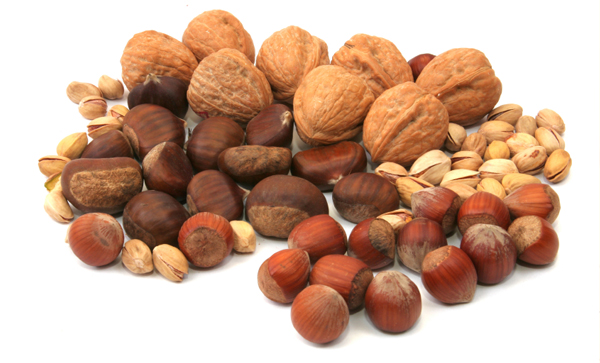 Want to make her go "nuts" for you? Then you should probably have some! Well, the high content of amino acid helps in producing nitric oxide which is essential for erection. You can start with almonds, pistachios, and cashews. You can also have pecans and Brazil nuts if that's available in your city.