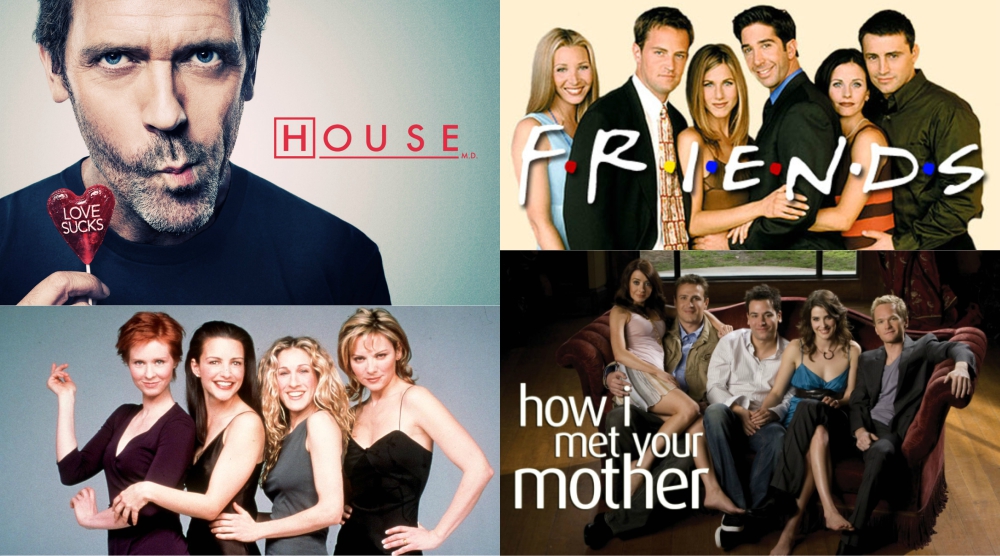 While the current shows are great and amazingly addictive, a trip down memory lane is always fun. Here are the five shows with amazing plots, quirky dialogues and witty one-liners that made the audience fall in love with them.
Friends:
This show needs no introduction. Not just in America, this show has its strong fan base all over the world. The recent alternative ending is a proof how strongly it's left its impact and how the loyal fans will never let go of this show.
2) How I Met Your Mother:
This show is special because it gave rise to the legen-wait for it-dary Barney Stinson, who single handedly carried out the task of making this world a more awesome place.
3) Desperate Housewives
Set in the American suburbs, this series is credited with breaking the myth that suburbs are "boring" and it has everything you could wish for in a mystery-drama series – sin, murder, sex and desperation.
4) Sex and the City
This is a guide to a single woman about living in upstate New York. This is guide for an ideal dating life and relationships. This is a guide to fashion, fun, fantasy and friendship . Four young, beautiful and independent chics face the upsides and downsides in life and live to tell the tale.
5) House M.D.
This show is probably the reason why I fell in love with Hugh Laurie. Presenting to you the smoldering, witty and not so charming Dr. Gregory House who's doesn't give a damn to anyone and his careless attitude and sarcastic remarks are to die for.