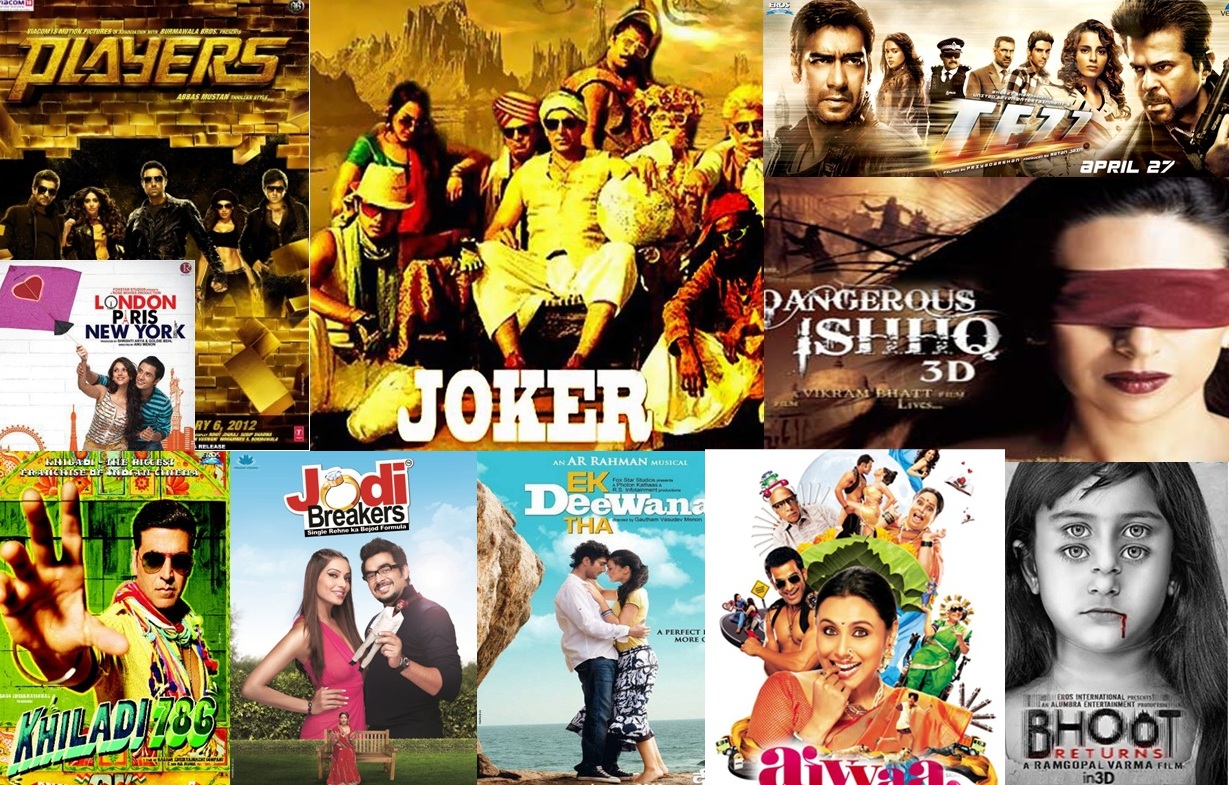 Dussehra is celebrated all over India by burning the effigies of Ravaana. It is myth-logically believed that on this day Lord Ram killed Ravaan to win over evil.  Ravaan is considered to have ten heads. So Bollywood might take this opportunity and kill 10 worst movies of all time.
Well I suppose most of you have not even heard about this Antara Mali directorial venture. This movie is not only the worst but can be very easily rated as the crappiest movie ever. Most of the movies in the list had something good for instance a hit song or cast or atleast better cinematography. But unfortunately this movie had nothing.
You definitely need some quality Himmat to watch this masterpiece movie directed by Sajid Khan. It can be remembered as a worst remake of a worse movie.
I am not sure about the extra "z" at the end but pretty sure that this movie is a crap. A Remake of a blockbuster hit movie which ruined the legacy of the original. From Himesh to the to the over the top expressions everything was intolerable.
A movie shot in Germany having Indian Auto Rickshaw-wala plying in the climax tells the whole story. The story was as confused as Himesh's " Topi ".
After the release of the movie it did become a very known " Dushman" to everyone from audience to the makers. Half of the bollywood failed to save anyone from this villain.
A movie starring the sequel of Hrithik Roshan was as poor as the sequel. A mindless story and poor acting made this movie a must no watch.
Well the story of the movie revolves around a village called " Paglapur" which consist of mental asylum escapees. And anyone who watches it wins a free holiday trip to the village.
Based on Vodoo practice this movie is a murderer of science. There are scenes which are beyond human logic and understandings. Even Sanjay Dutt and Suniel Shetty looked clueless of their activities.
As the name suggest this movie is a total waste of your Cash. Only the makers can tell the reason behind making such a movie. The movie had scenes like jumping from the cliff on your bike unscratched and leaving the audience scratching their head.
Last but not the least is this historic failure of Aamir Khan. Though Mr. Perfectionist tried his best and even Johny Lever performed well but the story and 10 min long song was superior enough to ruin everything.