News
10 Coke Studio Songs From India and Pakistan That You Need To Hear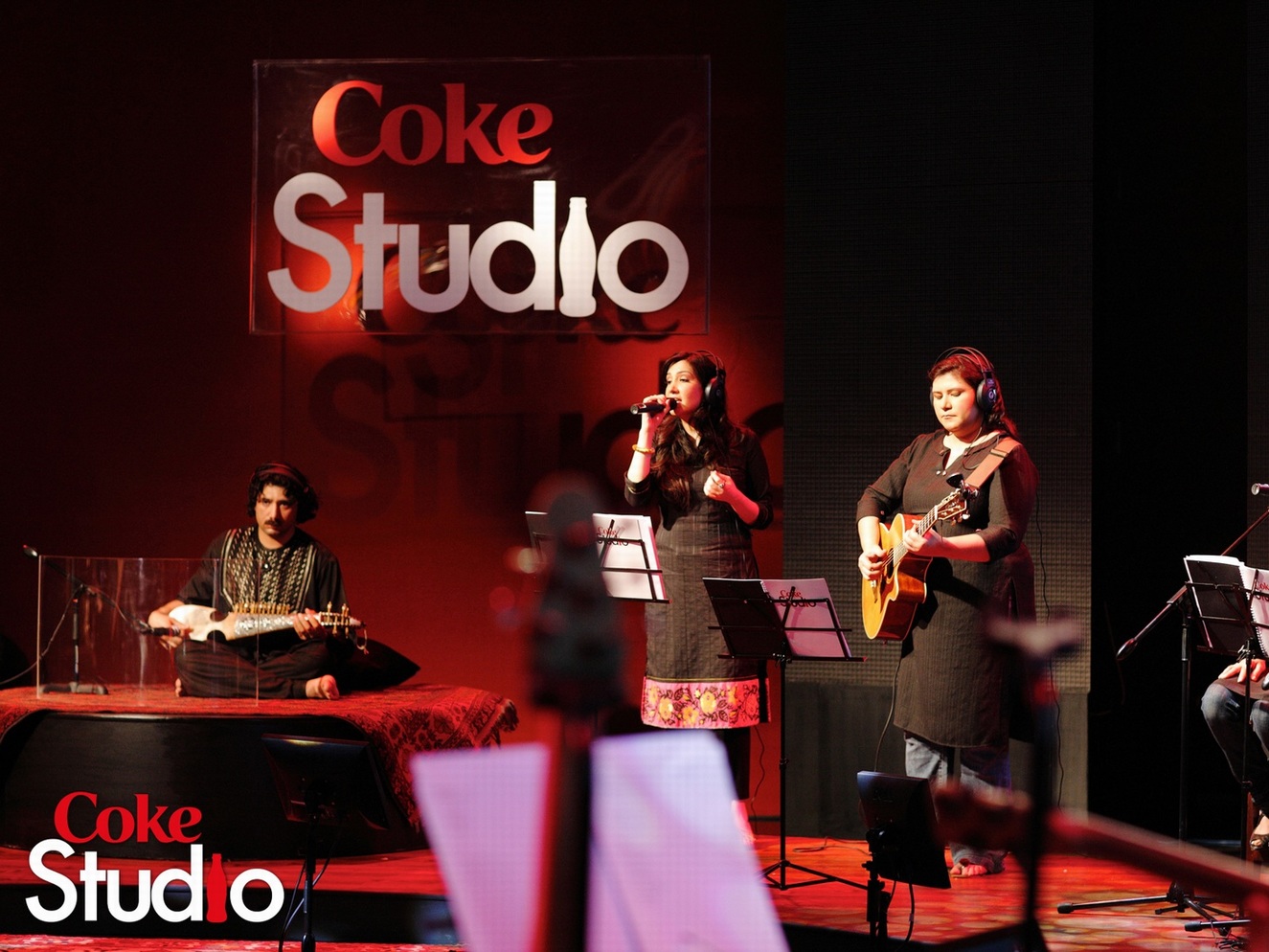 Recently, as a goodwill gesture, Dunkin' Donuts in Pakistan decided to offer a free meal and donuts to any Indian. This was in reaction to the incident of a Pakistani family being denied accommodation at several hotels in Mumbai. This was considered an excellent move by people from both the countries, which have a shared history, but a divided present.
However, food and music are capable of erasing this difference. Open up a Coke Studio Pakistan song, or a Coke Studio India song, and you'll see YouTube comments sending love from across the border. Coke Studio is unlike anything else; it gives a platform to unique music and voices which touch people, regardless of their nationality. Here is a list of 10 Coke Studio Songs from India and Pakistan that you need to hear.
Alif Allah (Jugni) by Arif Lohar and Meesha Shafi
Here's something that will clinch the song for you: Remember Jugni from Cocktail? Here lies the origin of the song. Written, composed and sung by Arif Lohar and Meesha Shafi, the song has heavy traces of Sufi mysticism with a modern twist. This song remains the most viewed Pakistani song of all time, with over 21 million views on YouTube. Bonus: Remember Perizaad, the swimmer from Bhaag Milkha Bhaag? Guess what, that beautiful woman can sing too!
Dasht-e-Tanhai by Meesha Shafi
When poetry by Faiz Ahmed Faiz meets a powerful voice, you know it's something worth looking out for. The song, which is a popular Urdu Nazm, is sung by Meesha Shafi in this version with the kind of passion that makes your spine tingle. Turn off the lights or shut your eyes and just dissolve into the song, for maximum impact.
Zariya by A.R. Rahman, Ani Choying and Farah Siraj
Who, besides A.R. Rahman, can combine strains of Nepalese Buddhist hymn and layer it with traditional Jordanian melody to create a song that is an ode to mothers? Zariya is a song that transitions from peaceful and soothing into ecstatic in a second, to create inimitable magic. Both Ani Choying and Farah Siraj contribute to the song from Coke Stuido India to create absolute magic.
Saari Raat by Noori
The two best things about Coke Studio Pakistan is that they create music for all kinds of tastes and that their videos feature insanely attractive singers. Try this song on for size. Ali Noor will absolutely demolish you with his powerful, soulful voice and his stage presence. The rock song is an absolute winner, thanks to the composition and his deep, haunting voice.
Lamha by Bilal Khan
The song begins with the ticking of clocks, as an augury of the wait and separation that the song talks about. Bilal Khan's melodic voice creates the spiraling web of wait and pain that resonates with your absolute being. Also, if you're a Hozier fan, you'll find connections between his 'Amen' in Take Me to Church and Bilal Khan's 'Main'.  Bonus: Check out Bilal Khan's Urdu rendition of Coldplay's A Sky Full of Stars called Taray.
Laadki by Sachin-Jigar, featuring Tanishka Sanghvi, Kirtidan Gadhvi and Rekha Bhardwaj
This composition by Sachin-Jigar, which features Sachin's adorable daughter, Tanishka Sanghvi, explores the depth of a father-daughter relationship, and the blossoming of a young girl into womanhood.
This soulful song derives from Gujrati folk music and features Kirtidan Gadhvi expressing the emotions of a father parting with his daughter, and Rekha Bhardwaj as a woman expressing her eternal love for her father. The song, which means "daughter" tugs at your heartstrings, especially when you hear Tanishka singing. Watch out for Sachin's expression as she sings.
Mori Araj Suno by Tina Saini
This song will move you in a way that no other song can. Tina Saini's rendition of Mori Araj Suno, Faiz Ahmed Faiz's Punjabi poem, composed while he was imprisoned, always results in goosebumps, especially because of the justice Tina Saini does with her soul-stirring voice. Wait for the last bit of the song, which will sweep you off the floor with its binary of faith and secularism.
Fun fact: The next guy on this list, Atif Aslam also has a rock version of the song, which featured in Mira Nair's The Reluctant Fundamentalist. Dholna by Atif Aslamhttps://www.youtube.com/watch?v=whHkoSGZpkY
One of the best-known artistes on this list, Atif Aslam sings this song with an intensity and depth that touches every fibre of your being. The song is a fusion of ranged singing and melancholy music, that evolves as the song progresses. Check out Atif Aslam's other work with Coke Studio, including Jalpari, Rabba Sacheya and Tajdar-e-Haram.
Khamaaj by Shafqat Amanat Ali
There is a good chance you've heard this song without knowing its origin. This beautiful song, which will capture your soul with its sweet, melodic restfulness featured in Nagesh Kukunoor's Hyderabad Blues 2. Shafqat Amanat Ali, one of the members of Fuzon, shot to fame with this song, and Aankhon Kay Sagar, which is another song worth checking out.
Panchi by Jal featuring Quratulain Balouch
Difficult as it was to choose who would be the final name on this list, as there's just so much that each season of Coke Studio has to offer, the final decision had to be Panchi. This song is unlike anything else that you'll hear on Coke Studio. With the layers Quratulain Balouch adds to the song, this is peppy, and so much more. Wait for the transition in the end, and the beautiful lyrics: Tere ishq men jo bhi doob gaya
Use dunya ki lehron se darna kya?