News
The Concepts of FOUNDATION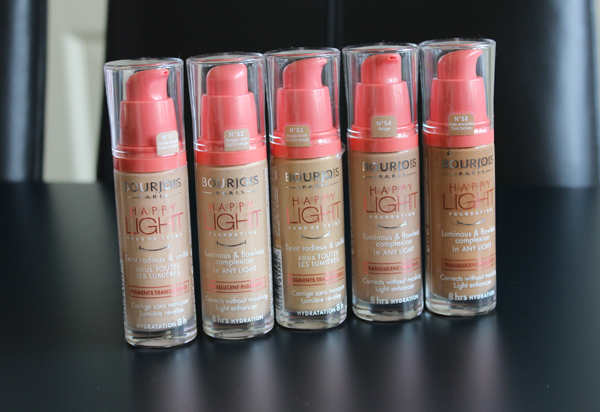 People always ask me, what is the difference between a foundation, concealer, pancake, etc? So, all those who are still confused let me clear it up for you.
Foundation is the product that can be applied on the face as well as the body to give the appearance of a smooth and flawless looking skin. It is colored to match the color of one's skin. Foundation is basically used to even out the skin tone, as well as to cover up imperfections. If a person has severe skin issues which cannot be covered by a foundation then concealer should be used.
COVERAGE
Coverage means how much of the imperfections the foundation can cover. Let us talk about this in detail.
SHEER: This kind of foundation is the most transparent and has the least amount of coverage. This does not even out the skin tone but can minimize the contrast between the discoloration and the rest of the face. If you don't want it to look as if you're wearing too much makeup, use a foundation with sheer coverage.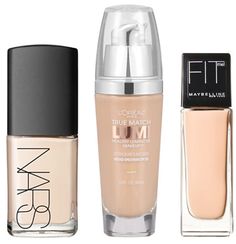 LIGHT: This kind of foundation can cover slight unevenness in the skin. The face will not be all flawless because it gives a light coverage.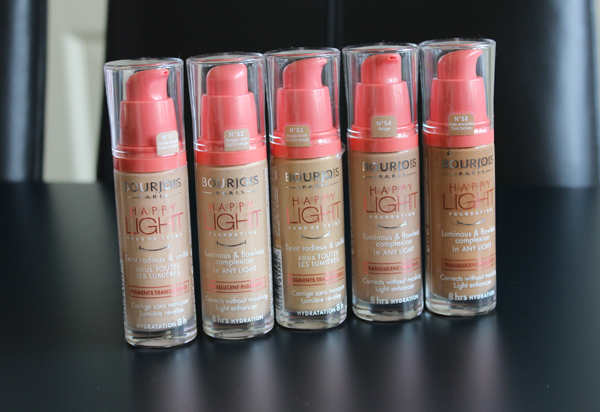 Source: www.beautyscene.nl
MEDIUM: This is mainly present in all kinds of foundations and such foundations can cover very well. They cover blemishes, freckles, discoloration, etc. If you want a smooth skin without looking all cakey, use foundations with medium coverage.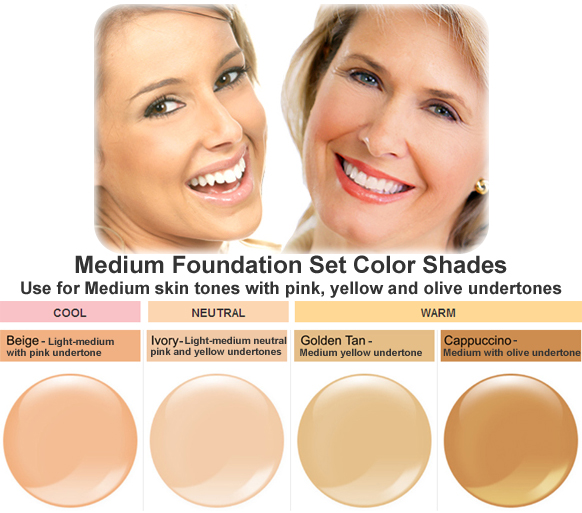 Source :ebay.com
HEAVY: These are the foundations where the coverage is very opaque. It is used to cover birth marks, tattoos, scars, etc.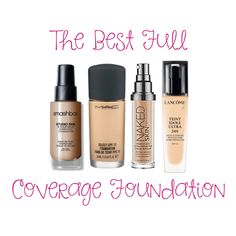 APPLICATION TOOLS FOR FOUNDATION
Now here are some easy ways in which you can apply your foundation. Choose your favorite way of applying it.
FINGERS: This is the most traditional way of applying foundation. Why is this the best way? That is so because the natural warmth of your fingers makes it so easy for the foundation to glide on giving it a very sheer look which a brush cannot do. However, using your fingers can leave streaks and finger marks. Remember you have be gentle with the product, you have to blend it. not rub it.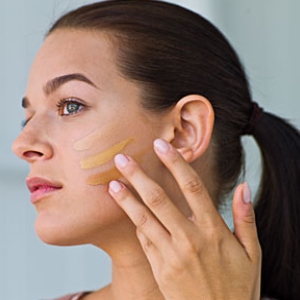 Source:girlishh.com
SPONGE: A sponge can be used to create a medium coverage. Personally I find this the best way to apply foundation. It just soaks any extra product that you might not have blended. But, do not forget to wash your sponge after every use. It can be very unhygienic if you don't. Apply the foundation on your hand, take it on the sponge and tap it on your face, even if it takes time. Do not rub it with the sponge.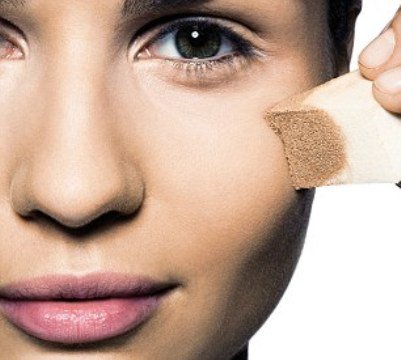 Source: uae.makeupandbeauty.com
BRUSHES: I love using brushes. And I find this to be a very helpful way of applying foundation, mostly because so many new kinds of brushes have developed throughout the years. One can use a simple flat brush or a stippling brush and both of them give a different result. Take the foundation on your hand and dip the brush. Move the brush in circular motions on your face.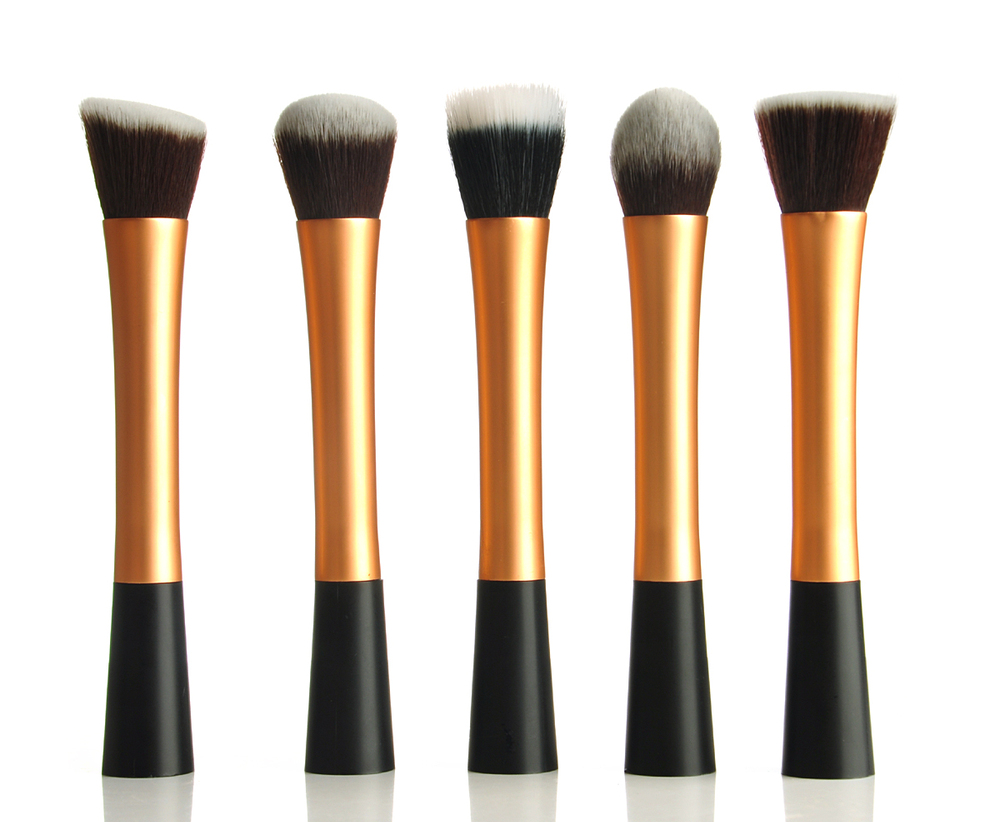 Source: www.aliexpress.com
AIRBRUSH: This is a very professional way of applying foundation. I don't like airbrushing, because then I don't have a personal contact with the customer. Liquid is applied through an air stream. It is a very fast way of applying makeup.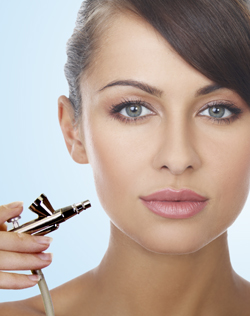 Source: beautymarkink.com
SELECTION OF FOUNDATION
An excessively red complexion can be minimized by using a clear (meaning neither yellow nor pink) beige toned foundation. A sallow or dull complexion can be brightened with a rose to red to tint mature skin that has lost its color and appears pale and dull can be brightened with a tint of clear pink; and olive or ashy skin can be brightened with a shot of peach. A crucial point in selecting a foundation shade is to recognize that the appearance of the shade in the container may not give the same color impact on the skin — a foundation that appears very yellow in the bottle may go on much less yellow, or not appear yellow at all.
TIPS AND TRICKS
If you have a foundation that gives a light to medium coverage, but you want a medium to full coverage, simply build the product. Building the product here means after applying one layer of foundation evenly to the skin, do the same thing again till you don't get the desired coverage. (Note: not all foundations are buildable.)
As long as you are blending the product in the right way you will never have a problem in applying foundation. Make sure no part of your face and neck are left.
Do not forget applying the left over foundation on the neck, you don't want your neck and face color being different.
Don't hurry. Finish one part of your face and then move on to another part of your face.
Here are some frequently asked questions. Hope they help you.
Q. Why doesn't the foundation blend?
A. This is because you are not blending it right. Read the "application tools" paragraph above and it will clear your doubt.
Q.How to choose the right foundation?
A. By skin type and color
Skin type: Depending on your skin type choose a foundation for oily, dry, combination skin. The packaging mostly has such details.
Color: There are many brands where you find a number of colors to match your skin color and then there are brands where you don't find it. I would recommend matching the color of your body to the foundation. Feel free to mix the colors, that is what I usually do. There is not one color on your face. A person has more than 10 colors on their face, so feel free to play around with colors.
Q.How to avoid the grey/black patch after applying foundation?
A.This mostly happens with Indian skin tones. Dark circles, areas around the mouth are the most troublesome areas. For Indian skin, I would suggest to use a yellow tone foundation not a white tone foundation, as it will mix to your natural color.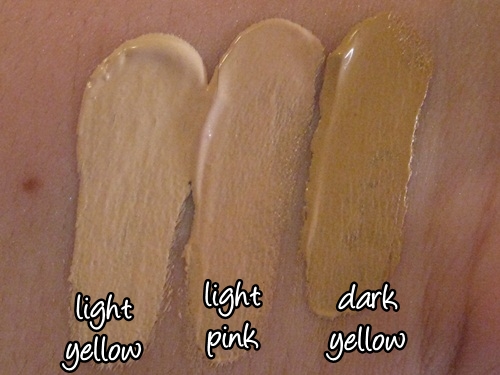 Source: www.musingsofamuse.com
Q. "I have very oily skin and whenever I put foundation it doesn't stay, it literally starts melting. What should I do?"
A. This is a problem faced by many people who have severe oily skin. It can be solved by following these steps:
Buy oil control primer. This is the most important step to having a good makeup base.
Use foundations which are specifically formulated for oily skins.
Set your foundation with a setting powder.
Do not use moisturizers.
Q. What precautions should be taken for acne prone skin?
A. No one can really tell you which product you should buy, because you are the one who should feel comfortable with that product. So I would suggest testing out products and finding out what really suits you. Use the creams and moisturizers that your dermatologist has given as a primer so that there is no damage to your skin.
Q. Difference between a bb cream and foundation?
A. A BB-cream is a tinted moisturizer that can be used on a daily basis. It hydrates your skin as well as evens out the skin tone. Different companies have different formulas.
A foundation is not a moisturizer and should not be used on a daily basis. It is just to cover imperfections on those days when you want to have a flawless skin.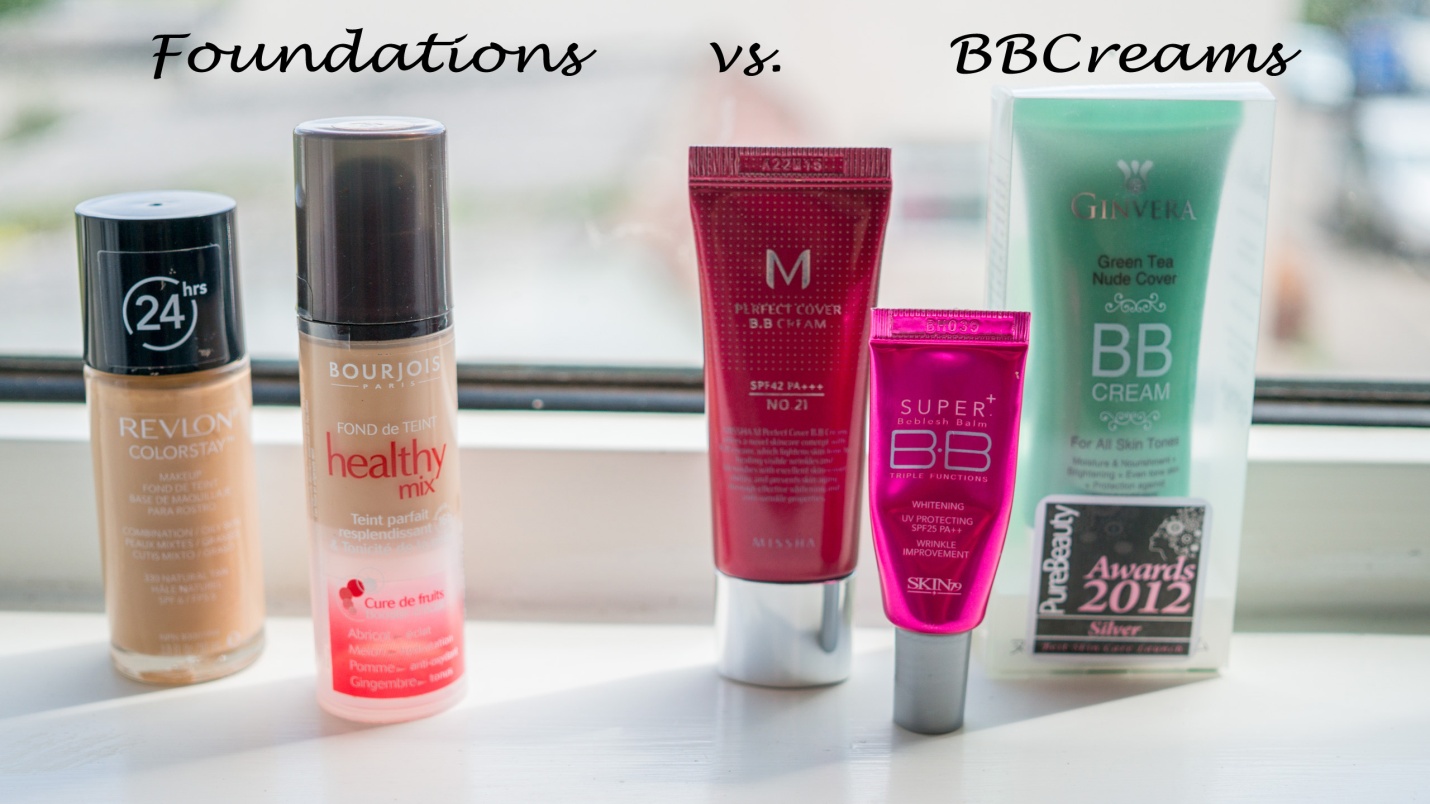 Source: www.bestbbcreams.co.uk