News
5 Simple Office Lunch Break Alternatives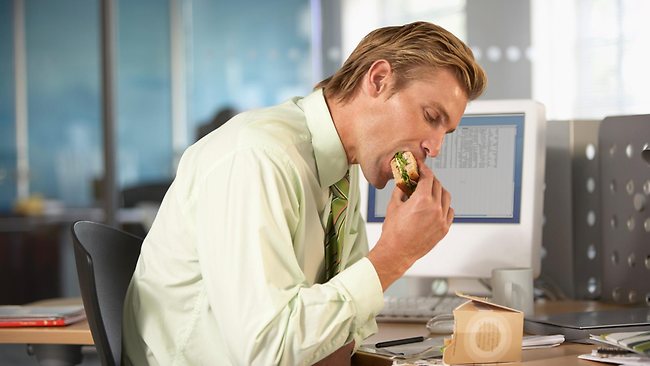 Work habits don't always go with our food habits. Even though there are no official statistics concerning lunch breaks, some surveys point out the fact that up to 2/3 of workers skip lunch, or eat inappropriate meals, such as fast-food.
The general problem revolves around time and the lack of it, to prepare a decent meal. However, alternatives exist and lunch breaks don't have to be about fast food and fast eating.
Tuna salad in Tuscan style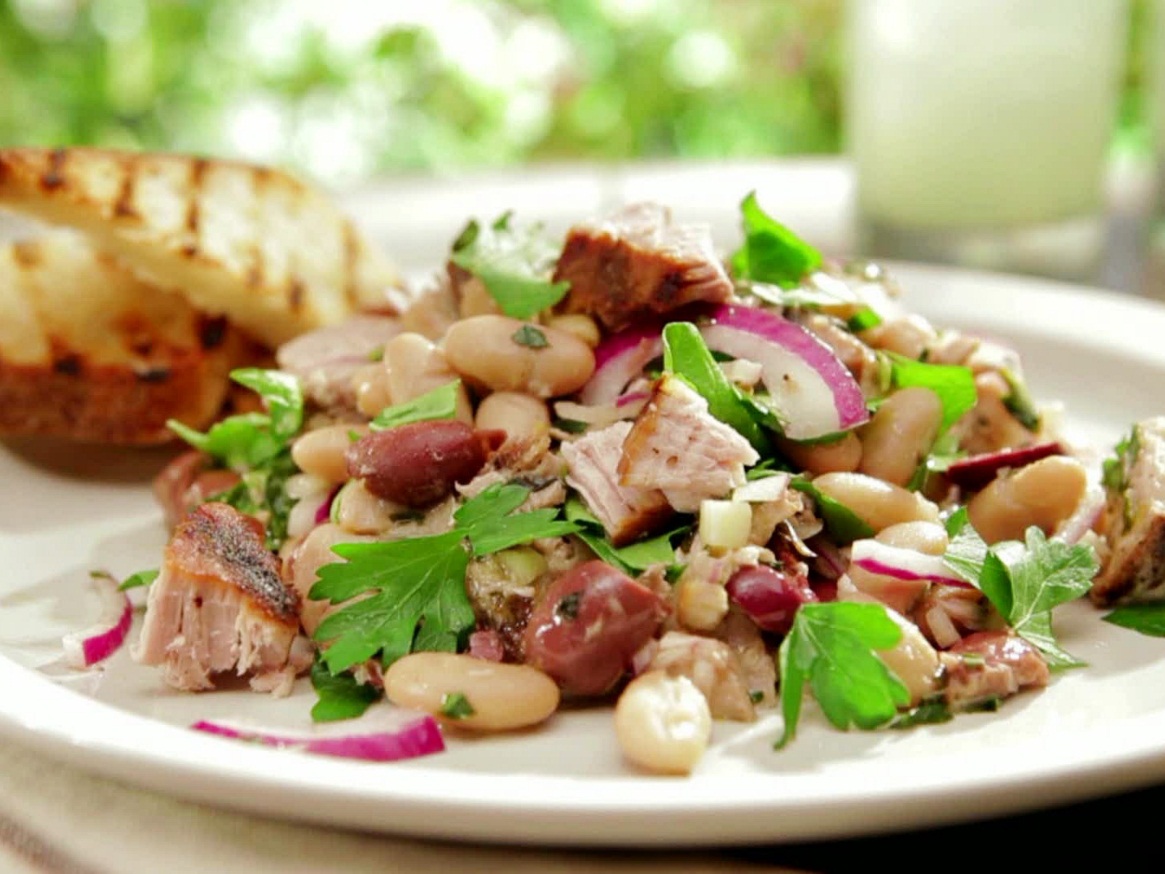 This is a tasty salad that you can prepare in the evening before going to sleep, or even in the morning before going to work. Apart from the fact that it easy to make, this tuna salad can be a gastronomic wonder for your health: it lowers  arterial tension, it prevents cardiac illnesses, and it is rich in proteins and minerals etc.
Ingredients
150 gr tuna, 200 gr white beans in a can, 6 tomatoes cut in four, 1 little onion, 1 spoon of olive oil, 1 spoon of lemon juice, salt and pepper.
You just have to put all the ingredients in a bowl, mix well and leave it covered in the fridge until morning.
Greek salad with chicken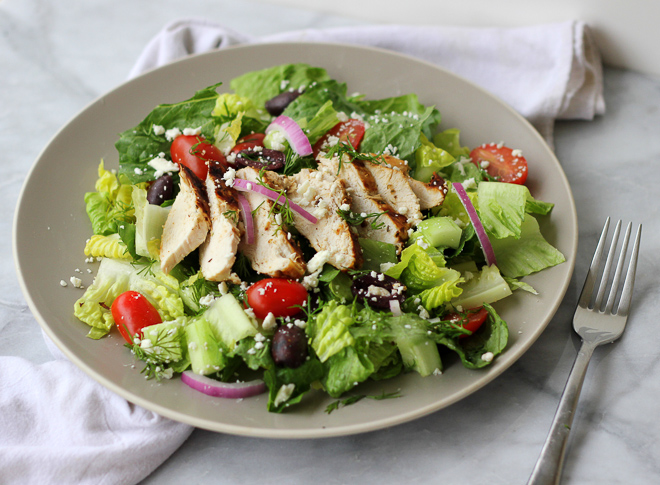 Good for people that don't have time to cook complex meals, or are on a diet, the Greek salad with chicken is perfect for their demands. Practically speaking, in 10 to 15 minutes you can obtain a delicious meal for your lunch break without worrying about spending extra money on food at work.
Ingredients
150 gr grilled chicken, 100 gr Feta cheese, 2 tomatoes, black olives, 1 cucumber, ½ of an onion, 1 chili pepper, 2 spoons of olive oil, a little bit of vinegar, salt and pepper.
You should mix the grilled chicken cut in slices with the vegetables than add up oil, the vinegar and the salt and pepper, depending on how spicy you like it.
Roast beef and horseradish sandwich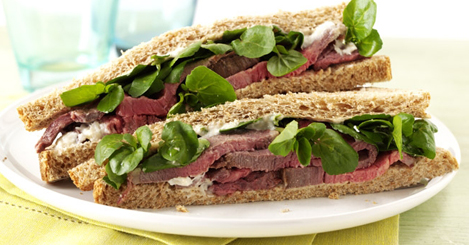 This is an excellent meal that can offer you the right amount of iron for the whole day. It can keep you going during a stressful work day, that's for sure!
Ingredients
2 teaspoons of light mayonnaise, ½ teaspoon of horseradish, 1 wheat tortilla, 1 big salad leaf, 3 thin slices of roast beef fat-free and a 1 tomato carefully sliced.
Mix the mayonnaise with the horseradish in a small bowl and then spread it on the tortilla. Then put the salad leaf in the middle and add up the tomatoes and the roast beef and in the end fold it up.
Grilled chicken breast sandwich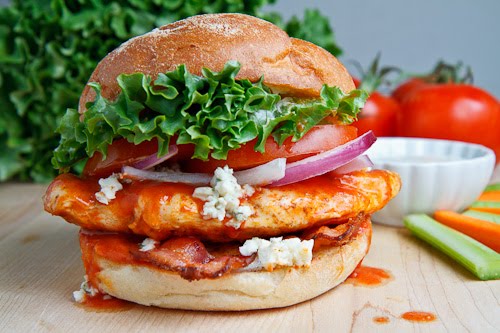 You may think about the grilled chicken to be just another meal, but it is actually more than that. Chicken meat is a great source of tryptophan, an amino acid that produces serotonin (the hormone that makes us happy and satiated). When having a bad day at work, your grilled chicken lunch break might actually come at your help!
Ingredients
100 gr grilled chicken breast carefully chopped, ½ of carrot, 1 spoon of tomato sauce, 1 wheat flour bun, 1 leaf of salad cut in thin slices.
You should mix all the ingredients in a bowl and then add up the sauce. The mix should be put in the bun and then you can place the sandwich in the fridge, packed in a plastic foliage so it doesn't lose its flavor.
Pumpkin and chicken cream soup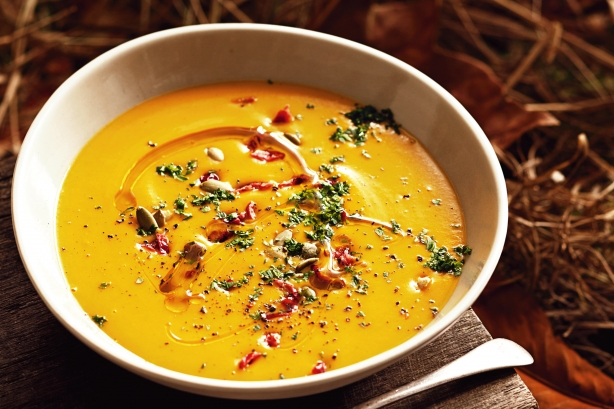 The pumpkin is perfect for lunch breaks at work: it is low in calories, it doesn't contains cholesterol and it is rich in fiber, antioxidants, minerals and vitamins. As a matter of fact, 100 g of pumpkin can ensure you 70% of the vitamin A daily necessary (vitamin that offers an efficient antioxidant protection).
Ingredients
150 gr pie pumpkin, 150 gr chicken breast cut in little pieces, a little bit of spinach, 1 teaspoon of lemon juice, ½ cup of coconut milk, 1 teaspoon of brown sugar, ½ teaspoon of curry pasta or powder, salt and ½ cup of water.
You should prepare on the stove the pumpkin, the water and the coconut milk while stirring gently in a medium sized pot. Then add up the chicken and leave the composition until it boils. After 3 minutes, add the spinach and the other ingredients and leave it for another 3-4 minutes.