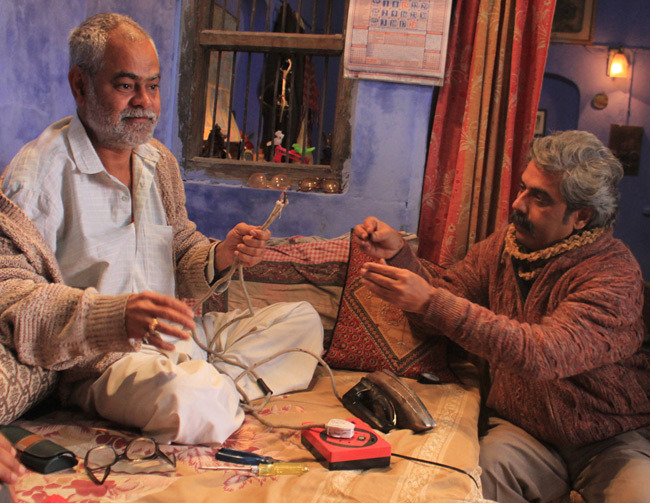 There's always this one movie that you find by mistake & is a cult classic. I've compiled a list of 5 movies which'll be prove to be lifechanging or it will still haunt you for weeks & will question your conscience:
Ship of Theseus
SOT's got to be #1 in your watchlist. Directed by Anand Gandhi, it is a journey of thoughts.
Members of the Critics' Circle, UK were invited to select and introduce a screening of "the film that changed their life," to celebrate the 100th anniversary of the organisation. The list of 15 films included The 400 Blows, Annie Hall, Raging Bull, The Battle of Algiers and Hamlet. The president of the British Federation of Film Societies, Derek Malcolm chose Ship of Theseus.
Screen International commended the film as being, "Cerebral, visually stunning and completely different to anything we've seen before from independent Indian cinema… [a film] aiming at art and importance rather than mere profit." Variety wrote, "Indie Indian cinema has finally come of age on the international fest scene, and no film better demonstrates this than Ship of Theseus."
The Canadian film critic, Marc Saint Cyr, after viewing the film at the Rotterdam film festival, in his Senses of Cinema review said, "unquestionably describes [the film] as [a] true revelation". He also noted the dialogue to be, "consistently gripping, strikingly intelligent, and occasionally laced with surprising humour".
The Globe and Mail called it "an intellectual, contemplative film", and also pointed out "its occasional tendency to take its abstract ideas on the nature of self-identity and wrap them into neat plot twists can mildly disappoint. A small criticism though."
Indian film critic Rajeev Masand in his review wrote, "Languidly paced and lushly filmed, Ship of Theseus is just as rich cinematically, and benefits from terrific performances by each of the protagonists, particularly Kabi whose physical transformation as the ailing monk is a sight to behold."
Shubha Shetty-Saha in her five-star review for Mid-Day observed, "Once in a while comes a film like this one, which along with shaking your core, also manages to make you grateful for being a humble part of the audience. 'Ship of Theseus' is one such rare film.
Anurag Kashyap called it, "The most brilliant film to have been made in India in decades. Puts all of us to shame."
I guess that's good enough to make you watch the film!
Ugly :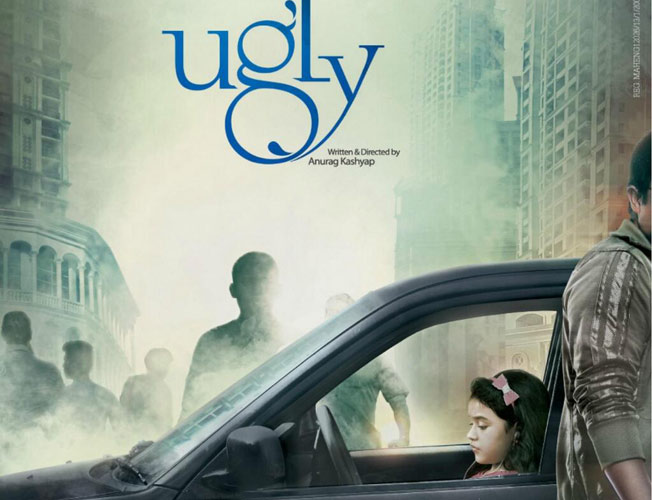 Anurag Kashyap's the director & writer of this movie. The name's enough to pull out your strings. The film falls under dark drama & portrays a basic human trait.
Upon release, Ugly received widespread critical acclaim. The film was premiered at the Cannes film festival and received what Filmfare called a "great response" as a result of standing ovation. The film released in France in May 2014 with Business of Cinemastating that it had a "brilliant script and amazing performance."
On 23 December 2014 a special screening was held in Mumbai. First Post said, "Ironically, Ugly looks beautiful. It's all dark, dank and disgusting, and yet impossible to look away from."
Koimoi gave 4/5 stars praising the direction and scripts. Times of India gave 4/5 stars saying " Anurag Kashyap is in top form in this suspense thriller." Rediff.com gave 4.5/5 star saying it is Kashyap's finest work. Hindustan Times, Glamsham and Deccan Chronicle gave the film 4 to 4.75 stars out of 5. Yahoo and Zee News gave the film 4/5 stars.
Ankhon Dekhi :
Directed & produced by Rajat Kapoor, the bubbly Sanjay Mishra packs such powerful punch at times which grows as the occassion rises.Aankhon Dekhi opened to immense critical appreciation. Most critics praised all the performances in the film, and the deeply rich philosophical undertones of the movie's script.
Rajeev Masand of CNN-IBN gave the film 3.5/5 stars stating, "Through the wonderfully whimsical Ankhon Dekhi, writer-director Rajat Kapoor shows us how the journey could be more meaningful if we lived life the way we choose to."
Anupama Chopra of Hindustan Times gave the film 3.5/5 and mentioned, "the strands come together with such a heave of emotion that I found myself wiping away tears. Ankhon Dekhi is a lovely respite from the formulaic fare that clutters our multiplexes week after week."
Aniruddha Basu of Dear Cinema was very positive about the film particularly Sanjay Mishra's lead performance, stating "As the quixotic patriarch, Sanjay Mishra hits just the right notes, making Bauji consistently unpredictable and engaging but never wholly sympathetic."
Independent film scholar Bharadwaj Rangan praised the acting and casting of the film stating "Watching Rajat Kapoor's marvellous Ankhon Dekhi, you may find yourself wishing that we had one of those "Outstanding Performance by a Cast in a Motion Picture" awards. The casting is perfect, the performances exquisite. It's a cliché to say that an actor has "lived" his role – but that sense of not-acting-but-being is all-pervasive here."
Sukanya Varma of Rediff went with 4/5′ stars, saying "For all its existentialism crisis,Aankhon Dekhis heart lies in Kapoor's affectionate depiction of humdrum living, the tender father-daughter relationship between Bauji and Rita (Maya Sarao), the unspoken attachment between him and his younger brother and the concerned anxiety of his rock solid wife."
Shubra Gupta of Indian Express usually a very harsh critic, gave the film a surprising 4/5, mentioning in regards to the central character, "He is fool, clown and man, all in one. He is us. I have seen it with my own eyes, and I can tell you that Aankhon Dekhi is a fine , fine film."
Shahid :
Hansal Mehta & Rajkumar Rao combo did enough to grab a national award for both. Shahid was well received by Indian and international critics.
Mohammad Kamran Jawaid, senior film critic for Dawn, gave the film a positive review writing that the two-hour time constraints "means there's little room for the traditional expansion we get from biopics, and if at times "Shahid" feels like an expanded best-of Mr. Azmi's life, it's because it is". Jawaid ends by "(wondering) if Mr. Mehta would be able to tell "Shahid" in a better way than what it is right now; it may not be "Best Picture" worthy – but I doubt if many of the films in every year's nomination are".
Madhureeta Mukherjee of The Times of Indiagave 3.5 out of 5 and stated that the film is brutally honest, brave and above all a fascinating humane story. India Today gave 4.5 out of 5 and stated that the director has put in his best and has managed to touch the right chord with the viewer.
Bollywoodlife.com gave 4 out of 5 and stated that Shahid is a must-see film with an absolutely impeccable sub text that can be read as an urgent warning against the politics of isolation practiced by many political parties.
Anupama Chopra of Hindustan Times gave 3.5 out of 5 stating "Shahid is Raj Kumar's triumph. His Shahid has strength, anguish and a controlled anger, but also real charm. His smile lights up the frame. See Shahid for him."
Black Friday :
Starring veteran Kay Kay Menon directed by once again 'Anurag Kashyap'. It is about the 1993 Bombay bombings. The film has been appreciated by critics all over the world. Black Friday has an 86% fresh rating on Rotten Tomatoes.
Matt Zoller Seitz of the New York Times described it as "epic and raw, and cut out from the same bloody cloth as Salvador and Munich. Kirk Honeycutt of Hollywood Reporter compares the film's "journalistic inquiry into cataclysmic social and political events" to that of Gillo Pontecorvo's classicThe Battle of Algiers. He remarks that the film is without any lurid sensationalism and is objective.
David Chute of LA Weekly described it as "a rigorously naturalistic docudrama about a complex police investigation." Ethan Alter of Film Journal International describes it as a "potent reminder that Indian filmmaking isn't limited to Bollywood super-productions." According to Maitland McDonagh of TV Guide's Movie Guide, "its assertion that religious terrorism is about more than simply faith is food for thought." According to Ted Murphy of Murphy's Movie Reviews, "Kashyap keeps the action moving and the overall movie turns out to be engrossing."
Black Friday received overwhelmingly positive reviews from Indian critics. The film is widely considered to be director Anurag Kashyap's masterpiece.
Rajeev Masand gave it 4/5 stars and said "The actual blast scenes are shot in such a languid style, exactly the way a bystander would have experienced it. Believe me, no film yet has brought me so close to giving it a five out of five rating, but because it's just a little short of true greatness, I'm going to go with four of five for Anurag Kashyap's Black Friday. This is the kind of film to send to the Oscars."
Taran Adarsh gave it 4/5 stars and said "Some films leave you stunned and speechless with sheer power. BLACK FRIDAY, directed by Anurag Kashyap, is one such film. On the whole, BLACK FRIDAY is an outstanding piece of work. One of the finest products to come out of Mumbai, this one is a hard-hitting film that has the courage to say what it says. Do yourself a favor: Watch BLACK FRIDAY. Hindi cinema at its best."