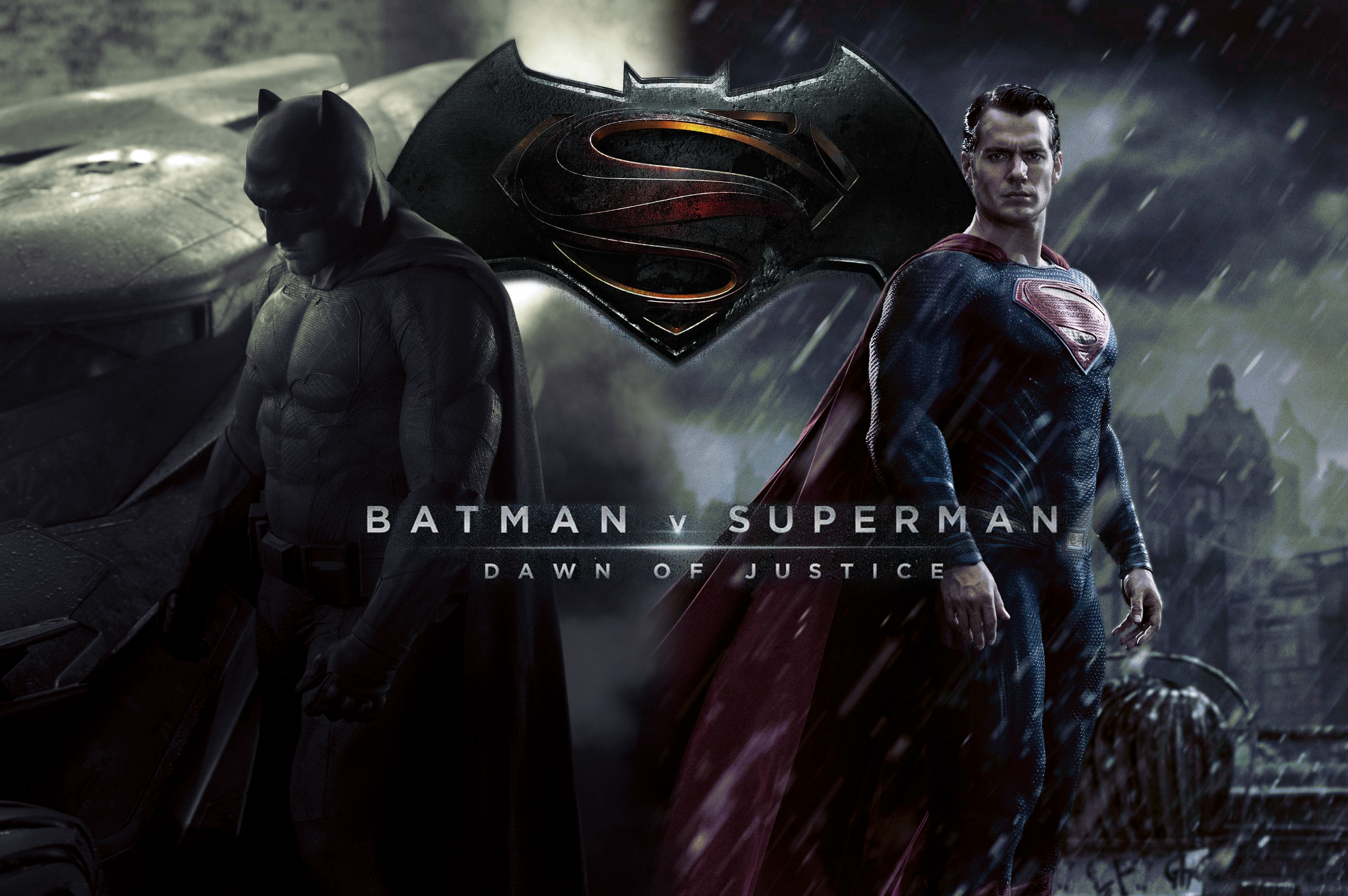 All reservations shattered. All doubts dispelled. All expectations comprehensively surpassed.
Following the debut of the latest trailer to Zack Snyder's 'Batman vs Superman: Dawn of Justice' at San Diego Comic-Con on Saturday, the countdown to the March 25, 2016 American release of the much-awaited follow-up to 2013's 'Man of Steel' has well and truly begun.
As anyone remotely aware of the hype that seemed to surround the movie as soon as it was announced in June 2013 will know, it has been the subject of widespread and fervent criticism from comic-book and movie fans alike. Devout fans of the iconic comic-book character and Christopher Nolan's visionary trilogy with the excellent Christian Bale at the helm took particular offense at the casting of former 'Daredevil' star Ben Affleck, with the mixed reviews received by 'Man of Steel' casting doubts over Zack Snyder's suitability for the director's seat for a movie that will see the two most fabled superheroes of all time come to blows on the big screen for the first time in cinema history.
Casting was also met with extreme dissatisfaction, with Jesse Eisenberg seemingly too young to play Superman's arch-nemesis Lex Luthor, and Gal Gadot too skinny and inexperienced to take on the powerful role of Wonder Woman/Diana Prince. Severe scrutiny dogged any statements about the movie, and while initial trailers seemed to confirm a stand-off between a God-like Superman and a heavily armoured Batman in a manner clearly borrowing heavily from Frank Millers seminal 'The Dark Knight Returns' graphic novels, very little of the back-story and the characters' motivations was revealed. Wonder Woman was altogether absent, and the role of Lex Luthor remained largely unclear. Even stunning images of the Batsuit and Bat-mobile weren't enough to totally appease fans.
However, the latest trailer released by Warner Bros. in Hall H of San Diego Comic-Con — footage accompanied by previously-unseen promotional material for 'The Man from U.N.C.L.E", starring Superman actor Henry Cavill and Armie Hammer, who was linked to the role of Batman before it was given to Affleck, Hugh Jackman's 'Pan', and DC Comics' highly-anticipated criminal-dominated 'Suicide Squad' — will undoubtedly silence critics in much the same way the first images of the late Heath Ledger in Joker makeup did during the build-up to 2008's The Dark Knight. This trailer was Snyder and Co.'s way of giving the finger to all the doubters, and the perfect payoff for eager fans expecting great things from the film.
A stunning montage of incredible visuals that can be expected from Snyder, and including never-before-seen clips of the events that brought the Dark Knight and the Man of Steel at loggerheads, the trailer is everything that fans could have hoped for, and so much more in so many ways. Watch it here:
With Superman seemingly on trial for the total annihilation of Metropolis in 'Man of Steel', the world fast becoming aware of his Godly powers and the ability to destroy all humankind should he choose, and Bruce Wayne seeming to return to a decrepit and dilapidated Wayne Manor after some sort of attack on Gotham City (initial reactions indicated that Superman destroyed Wayne Towers using laser vision, but a closer look reveals jets of flame from an unidentified source were responsible; the work of Wonder Woman perhaps, or some dastardly invention of Lex Luthor's designed to pit Batman against Superman? Let us know what you think!) to don the cape and cowl, the trailer was a treasure trove of iconic images that will drive fans into nerdgasms galore. Images of Wonder Woman in gear and action, Lex Luthor with a considerable stash of Kryptonite while also clearly involved in the Superman trial, a look at Bruce Wayne's past and Batman's origin, a Robin suit with a sinister message, Batman revealing the Bat-signal and shining it into Gotham's skies before smashing Superman through the roof of an abandoned building, and a confrontation atop the Bat-mobile; this trailer had it all, delivering clip after sensational clip, and will fuel awed conversations and unbearable anticipation for the months to come.
In a movie about the two superheroes, it is interesting to see that characters like Alfred Pennyworth, Lois Lane, Lex Luthor, Martha Kent, and potentially even Diana Prince, are so inextricably involved in the plot-line. With Superman's girlfriend and adopted mother whispering their support for his actions in his ears, and Alfred providing moral support to Bruce Wayne, Lex Luthor involved in complicated scheming machinations, and Prince potentially a factor in the Batman-Superman dynamic, this promises to be much more than simply a slugfest. It is almost reminiscent of the enthralling on-going DC Comics Series, Injustice: Gods Among Us, which all comic-book fans must check out. Deeply psychological conflicts between the two heroes are at the root of this battle that promises to be delivered on the big screen in epic fashion.
This writer cannot wait, and is counting down the days, hours, minutes, and even seconds, till he rushes into a theater with a tub of pop-corn, expecting to burst into a standing ovation just like the audience at the San-Diego Comic-Con did.