News
Headpieces to Rock this Wedding Season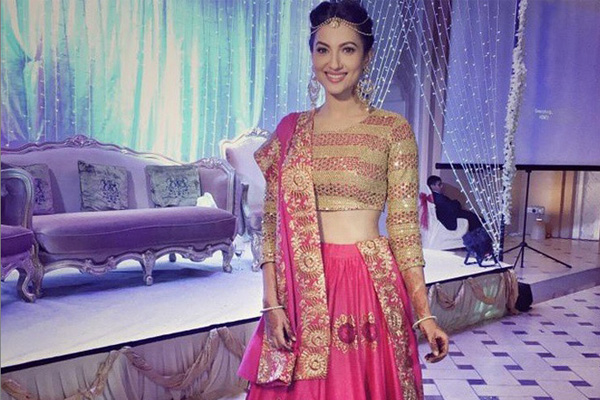 Wedding season is fast approaching and the most important trend this season is the headpiece which can totally change one's look. All celebrities are sporting this look at functions. From Malaika Arora Khan, Meera Rajput Kapoor to recently spotted Gauhar Khan. Simple to intricate headpieces can jazz up any hairstyle. Let's have a look at a few celebs and their hair accessory.
JHUMAR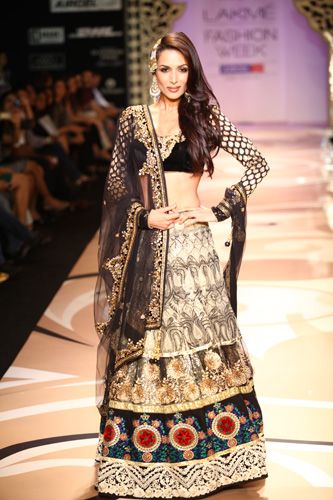 No one wore it better than our modern Anarkali, Malaika Arora khan. If you want that traditional Muslim-Anarkali look, go for a simple jhumar. You can match this piece of jewellery with open curly hair or even a bun. Add the glam- quotient to your attire by simply adding this magnificent piece of jewellery. You don't have to be a Muslim bride to wear it. We have seen Malaika wearing a jhumar at many events like India's got talent and International film festival. This is the most common way to look elegant at any occasion. Other celebs who wore this include Sonam Kapoor, Kareena Kapoor khan, Aishwarya rai Bachchan.
Image source: www.pinterest.com
MAANG TIKKA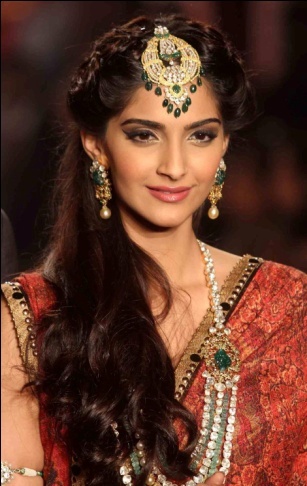 Maang tikkas have been an important part of Indian jewellery since ages, but with the changing times, people are embracing this ethnic piece of jewellery in their own modern way. Indian brides present all across the world are going for big and bold maang tikkas. We have seen Sonam Kapoor wearing such tikkas beautifully. You don't need any other kind of jewellery when you're wearing such an exquisite piece. It really enhances your hairstyle and gives you that Rajasthani royal look. Hairstyles that match with this headpiece are braids, open curls, hair buns, etc. Other celebs wearing such a piece include Sonakshi Sinha, Malaika Arora khan, Kareena Kapoor khan, Deepika Padukone, etc.
MATHA PATTI
There are sooooo many kinds of matha Patti's. Celebs like, Shilpa Shetty Kundra, Aishwarya rai Bachchan, Esha Deol wore this piece of jewellery on their wedding day and looked beautiful. A matha Patti is the mark of a true Indian bride, however nowadays you don't have to be a bride to sport this amazing piece. Celebs like Gauhar khan, Sonam Kapoor wore simple matha Patti's for functions and looked divine. A matha Patti suits all kinds of hairstyles like open hair with a poof, hair bun with middle or a side parting.
BORLA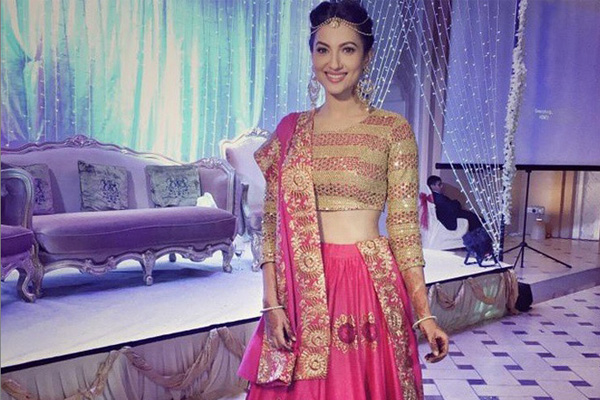 Borla is a Rajasthani maang tikka that has a spherical pendant instead of a regular flat pendant. This kind of jewellery has been worn by many celebrities like Sonam Kapoor, Sonakshi Sinha, etc. This is a simpler version of a mang tikka and is not that elaborate. One can wear it on any occasion. Gauhar khan was recently spotted wearing this a Borla-cum-matha patti at her sister's wedding. This gives a very subtle look to your attire.