News
9 Examples of Extremes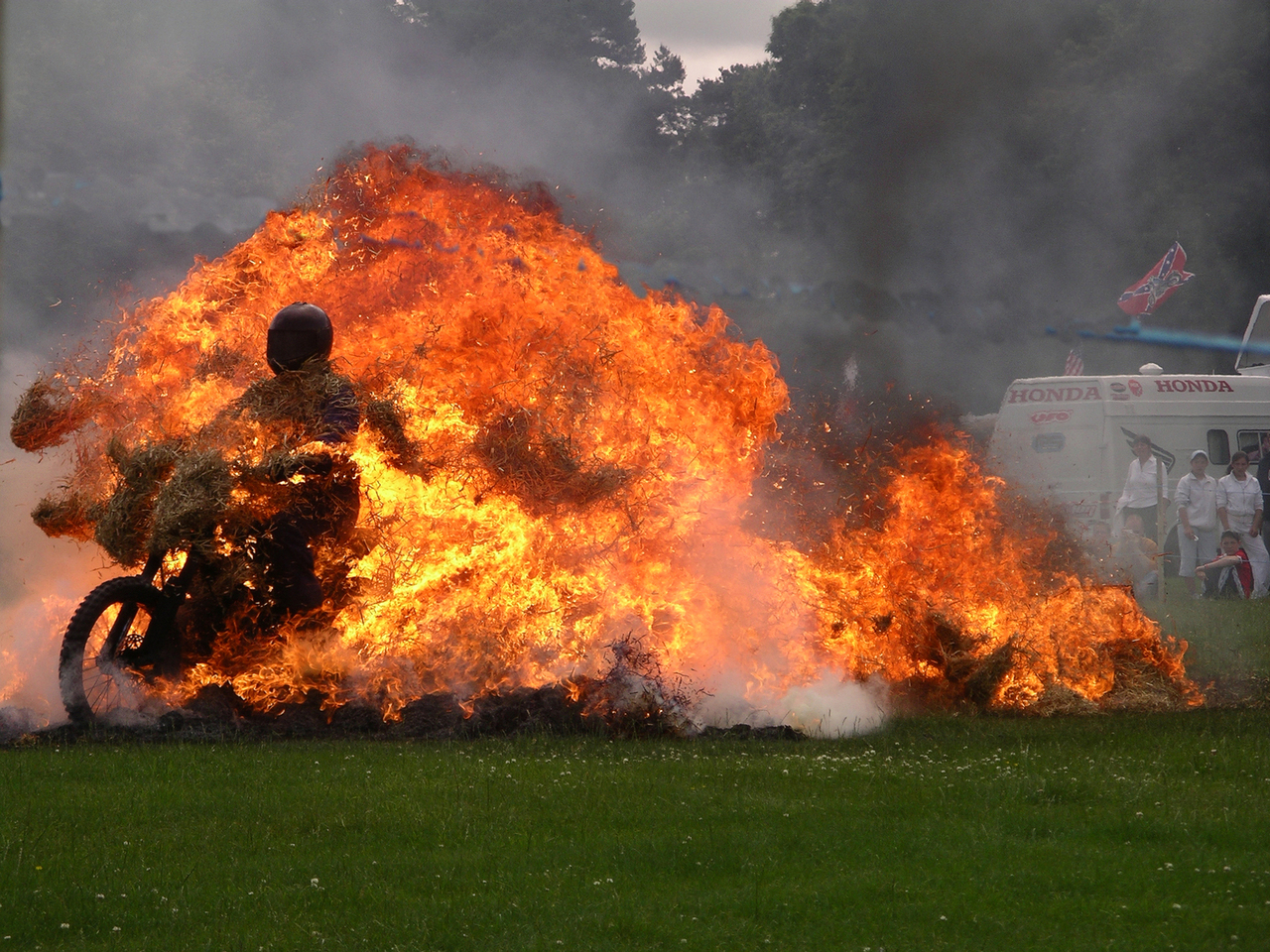 For people to live balanced, healthy lives, it has been recommended to do all things in moderation. Excess of anything, is usually detrimental to the state of our overall well-being.
Whether its work, alcohol, food, or sunshine, warnings of excess leading to disaster are everywhere. Yet, some people traditionally ignore the warning labels and take things to an even higher level. Let's take a look at some of these people and where their desire for more has taken them.
Cindy Jackson
Cindy Jackson holds the world record for plastic surgeries, 52 as of 3 years ago. From Botox , to tummy tucks, she has spent over $100,000 in cosmetic procedures. When she was asked why she replied, "To look better."
Elaine Davidson
Elaine is known as "The Most Pierced Woman" by the Guiness World Records. In 2012, she had over 9,000 piercings. A former nurse from Brazil, Elaine does not drink or do drugs.
Mike "The Godfather" Metzger
Mike set a World Record for the highest motorcycle jump as he catapults himself 125 feet into the air in Las Vegas. He is shown here doing a back flip over  the famous fountains at Caesar's Palace.
Patrick Deuel
Patrick is one of the heaviest men on the planet, weighing 1,072 at his peak. He was so large that they had to cut a wall away from his home in order to extract him. After having gastric bypass surgery, Patrick lost 570 lbs in 12 months.
Pem Dorjee Sherpa
This 33 year old man from Nepal, climbed from the base camp, to the summit of the world's highest mountain, Mount Everest. He  did it in  8 hours and 10 minutes, a world record.
Chris Walton
https://youtu.be/sD8N3HVvmFs?t=14
Known as "The Dutchess" Chris' fingernails measure 19 feet and 9 inches combined. This video shows her performing a variety of activities. What they don't show thankfully, is how she wipes herself!
Lisa Sparks
Lisa achieved the world gangbang record in 2004 with a total of 919 men in Warsaw, Poland. Now that has to look impressive on a resume!
Amoo Hadji
This 80 year old Iranian man has not taken a bath in over 60 years. I think he was behind me in line the other day.
Takeru Kobayashi
This Japanese competitive eater holds 8 world records for eating hotdogs, meatballs, Twinkies, tacos, hamburgers, pizza, ice cream and pasta.
These people don't know the term of a "happy medium." It's an all or nothing attitude that drives them to push the normal boundaries as stated by society. Some people may view these behaviors as "crazy" or "obsessed,"but obviously these individuals don't care about what other people think.
With the exception of Mr. Deuel, whose situation became life threatening, no one else was doing themselves, or anyone else any harm. So be extreme if you want. Fly your freak flag high and I will salute you.