News
5 Places to Visit in Bhopal: The City of Lakes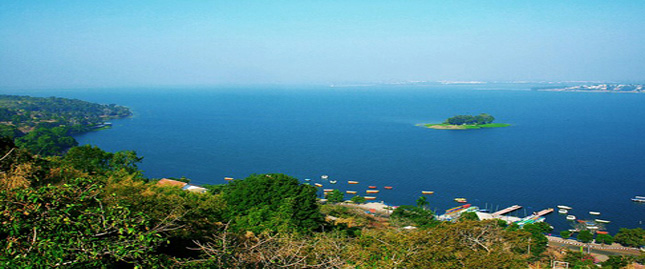 Travel- a word that brighten ups gloomy faces, a word that takes us to our fantasy land… where we feel the breeze, where we admire the sunset sitting in nature's lap, where we head to an own place and the fear of being lost doesn't haunt us. Inside every heart dwells a plan for a perfect holiday. Some of us have to privilege to plan the dream vacation with the best pals in our life, whereas some of us plan to live the moment with the love of our lives. Running away from the monotonous life, heading to the destination with the best person and getting eloped in the moment. College student dreams of travelling to Goa, party hard, get drenched in the cheap alcohol and wake up on the beach shack, admiring the beauty of the Arabian Sea. Kerala has become the dream destination of the newlyweds- the mesmerising backwaters, plush green gardens, a romantic date on a houseboat. An IT firm employee throughout his life saves to get… "Oh so Leh…aid…" where the Pangong Lake reminds of the 3-idiots reunion, where driving by the rocky terrain brings out the stronger person within, where passing by the Kargil bring the feeling of patriotism. Everyone has a different dream destination, different interests. Paragliding in Goa, Snorkelling in the Andaman, Mountaineering in the Himalayan Range, Rafting in Rishikesh, Riding the Toy-train in Matheran or just feel the waves gushing at the Marine drive, every heart yearns to feel this once in their lifetime. A lot of effort goes into planning of a perfect vacation. India opens up to a variety of options in front of you, to choose and explore. It contains a bagful of options ranging from mythological to adventurous, historical to modern India, low budget to high budget.
Bhopal, the heart of Madhya Pradesh, is a perfect blend of historical and modern India. It is also known as "City of Lakes" for the artificial lakes. With the passage of time, the city has retained the Nawab touch, which adds on to the beautification of the city.
Why the city should be on your bucket list, here is an answer to it.