China's newest tourist attraction is a walkway with a see-through bottom, 4,000 feet in the air! This path is only for the brave and is located on Tianman Mountain, in Zhangijiajie, China.
North America's Great Gray Owl, is the world's largest species of owl determined by length.
Over time, stem cells in the hair follicles lose their ability to inject melanin into every strand. This is what causes hair to turn gray.
Personally, I hate laying shingles on a roof. I don't care what color they are.
This little Gray Wolf pup is practicing his howl in this photo. Sadly, Gray Wolves are hunted across America, and little guys like this one are often orphaned.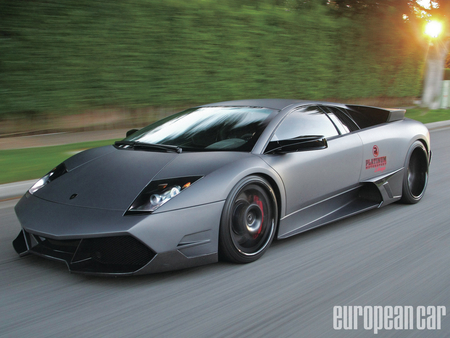 This is a Lamborghini Murciélago, and you can own one for just $330,000!
These are the walls of a maximum security prison in upstate New York, where 2 inmates recently escaped from and remained on the run for 3 weeks before they were found and shot. One inmate died. The U.S. has the highest prison population in the world.
These two gray circles look bent don't they? It's an optical illusion, both circles are perfectly round.
Gray eyes are the result of very low pigmentation in the eye. This color is most common in eastern European countries and is one of the rarer eye colors world-wide.
One of the most versatile suits a man can own.
Ok, since a lot of you may have read this article expecting some sexy, erotic images, I thought I should throw one in just to reward you for being a sport.
So there you have it, 15 shades of the color gray. Not what you expected? Good, I hope you enjoyed it anyways.
Rocco is the VP here at QuirkyByte, and he has been writing since he could hold a crayon. He is a huge fan of music, nature, the arts and anything unique, or creative. Physical fitness is also a passion for him. Currently Rocco resides in upstate New York.