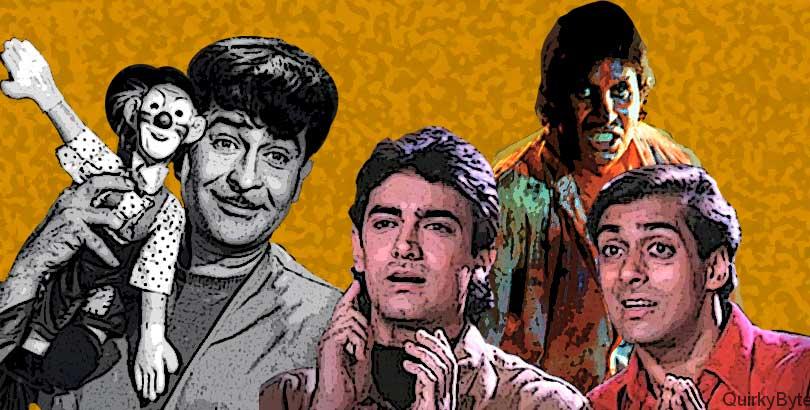 There are hit movies, there are 100-crore movies, there are classics. And then there are those movies which transcend above all. It is very difficult to comprehend the reason for the popularity of these films even today.  These are the so called 'cult' classics. Here is a list of my top 5 cult films of Bollywood
1. Andaz Apna Apna (1994)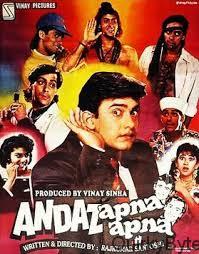 This is a movie about two losers who plot to woo a rich NRI who comes to India to find a husband. Its dialogues were unusual for that era when drama was the order of the day. One of the most iconic lines of the movie was Crime Master Gogo saying "Aankhein nikaal kar gotiya khelta hoon". Even today, ardent fans remember each scene, each line and each expression as if they've just seen the movie. To these fans, it represents the brief time where Salman and Aamir were THE Khans of Bollywood, and their chemistry and comic timing is top notch.
2. Gunda (1998) :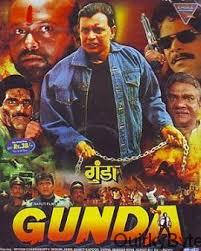 So ardent is the cult around this absolutely terrible movie that its IMdb rating has skyrocketed to 8.2. ( the same rating as The Wolf of Wall Street, V for Vendetta and  Raging Bull). Gunda is about a good guy (Mithun) caught in a gang war and has over 1.2 million views on YouTube. With rhyming lines, crude double entendre, a hero who catches bullets with his bare hands, and characters who introduce themselves to the camera as they make their entry ("Naam hai mera Pote, jo kisi ke baap ke nahi hote"), Gunda gave a whole new meaning to the word 'cult movie'.
3. Black Friday (2007) :
Cult films of Bollywood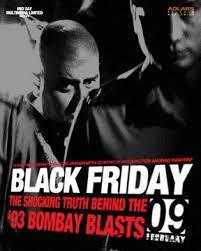 Based on Hussain S. Zaidi's book written about the events leading to the 1993 Mumbai serial blasts, the film was to release in 2004, but its depictions of gangsters and the police and all that violence, got it banned. When it opened in 2007, it did better than expectations. Black Friday was a milestone for contemporary realistic cinema. It also brought a sense of documentary styled shooting to Bollywood and made it look like the non-fiction story it is.
4. Mera Naam Joker (1970)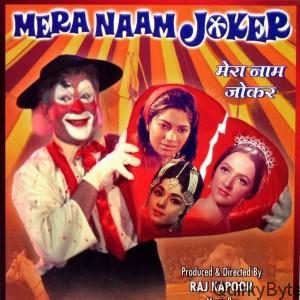 Here's a fun fact about me. I have a fear of clowns. Yes, that's true. This movie haunts me, but not in a horror kind of way. This movie is beautiful because of many reasons, notably its music. A Raj Kapoor project, this movie took six year to make and further 6 days to flop. Mera Naam Joker is a movie about a lonesome clown who gets his heart broken by three women at three stages of life. Songs such as Jeena Yahan Marna Yahan, Kehta hai Joker and Jaane Kahan Gaye Wo Din find playlists of ardent supporters even today.
5. Guide (1965) :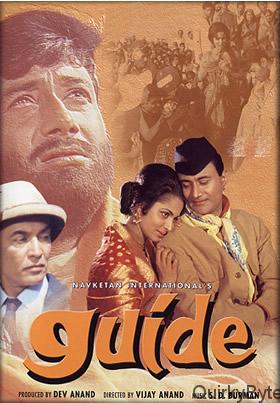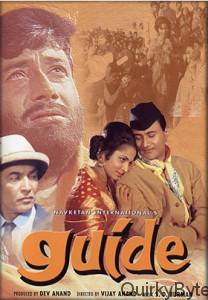 Guide is a path-breaking movie about a woman who falls in love and has an affair with her tourist guide. She seeks independence, as is evident by the line Waheeda Rehman's character plays " Marco, Main jeena chahti hoon". Dev Anand plays her lover, who later becomes a sadhu. This movie transcended all love barriers and violated all moral expectations. Many movies have shown affairs, but none is as evergreen as this one.