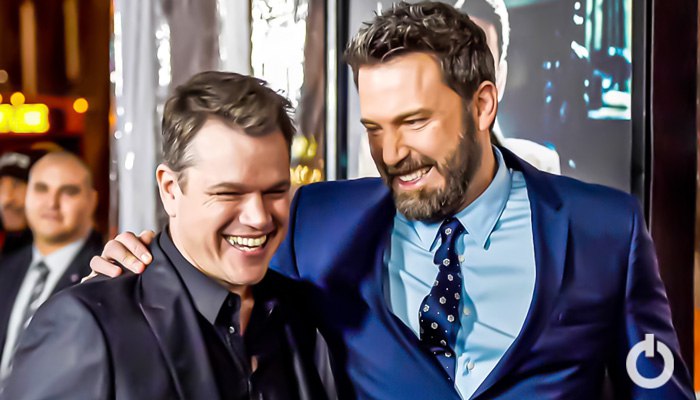 It's time to celebrate friendship! Ben Affleck and Matt Damon recently discussed their latest collaborative effort, Air, at a Q&A session following a screening of the film. Air is a biographical sports film that follows Nike shoe salesman Sonny Vaccario, played by Damon, as he tries to sign a promotional deal with rookie Michael Jordan before he becomes a legend. Affleck directs the film and also co-stars businessman Phil Knight.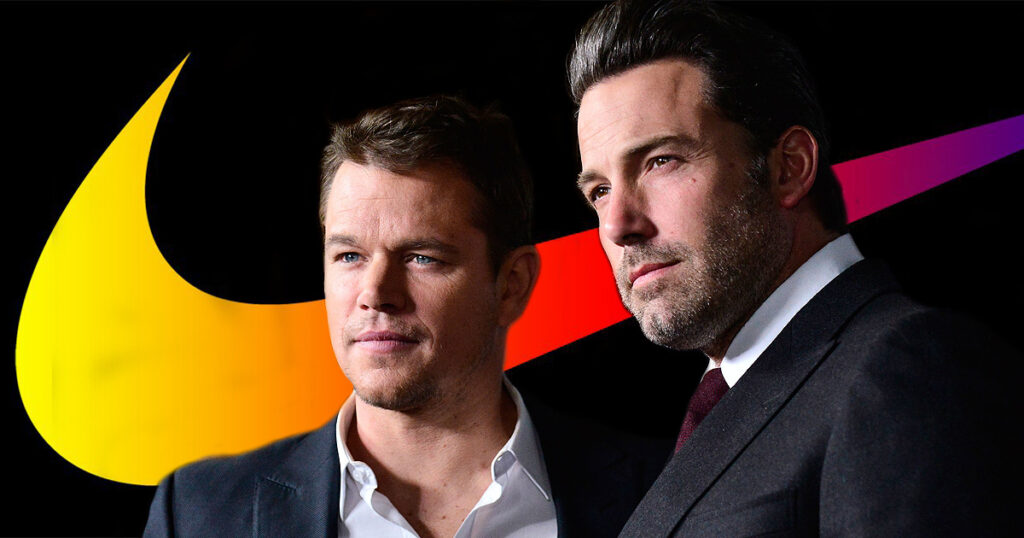 Despite this being the first time that Affleck has directed Damon, the lifelong friends found that working together on Air was no different from their previous collaborations. Affleck and Damon have been friends since their early days of filmmaking, and their first feature film collaboration was 1997's Good Will Hunting, which they co-wrote and starred in. The film was nominated for nine Oscars, winning two, including one for Best Screenplay.
Here's what both of them said:
Damon: Well, it might seem like the first time he's directed me. I mean, we did high school plays where he was like, 'Dude, I think you should do it like this.' He's been directing me for like forty-something years. Honestly, it was kind of a natural progression. We've written a bunch of movies and produced and acted together for so many years and decades, so it didn't feel any different, working this way.

Affleck: We've gotten that question a lot, I keep thinking, 'Should it have felt different?' Because it felt exactly the same. And what was really wonderful about it was, I love and trust Matt so much, and it was so lovely to be working together, it was kind of like a feeling of, I want the other actors to feel [this too]. Like, 'Come on, it's all good, I love actors, I love you, you're going to be OK, everyone, take as much time as you want, do what you need to do and be respected, and to kind of project that energy.'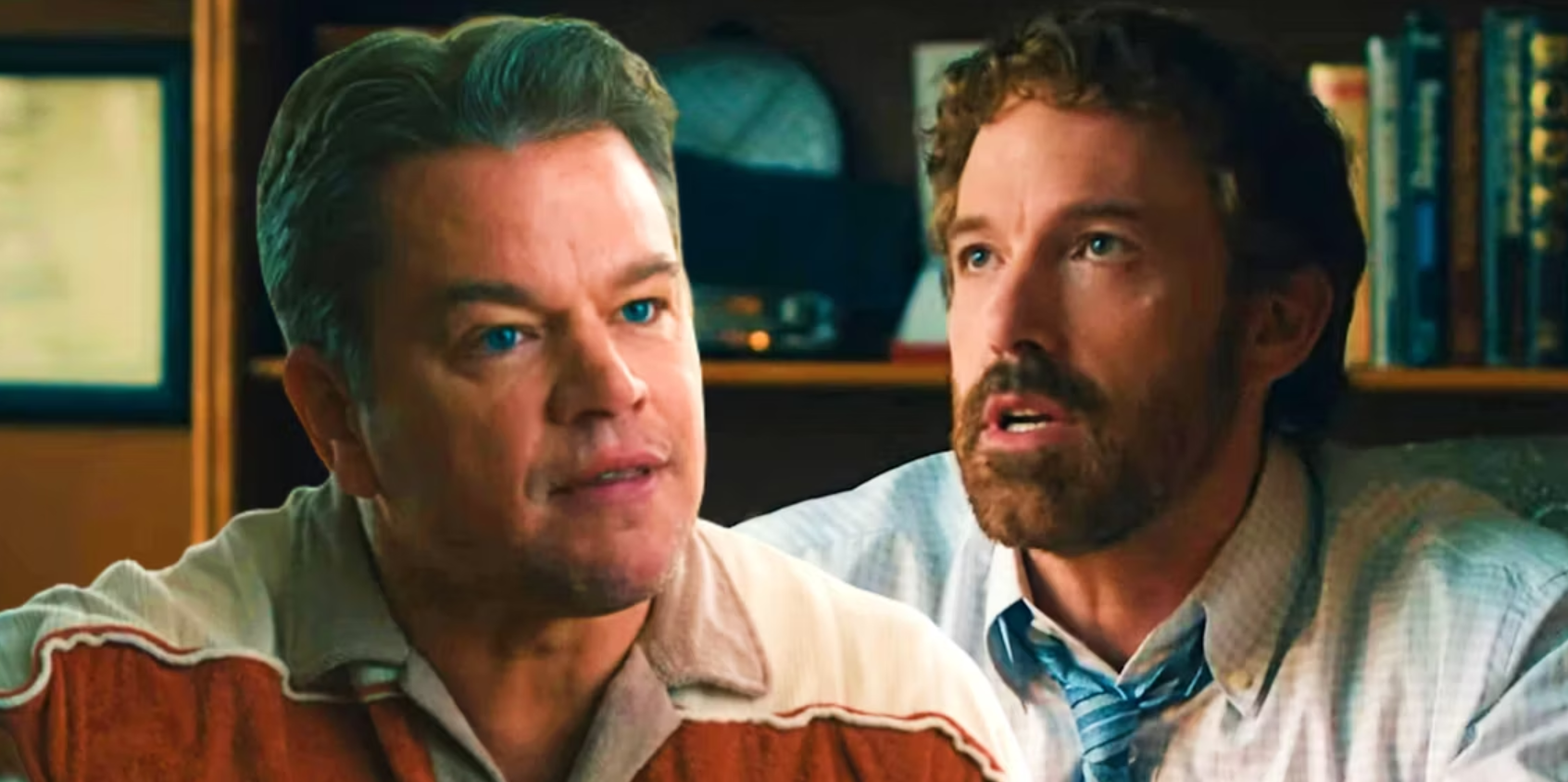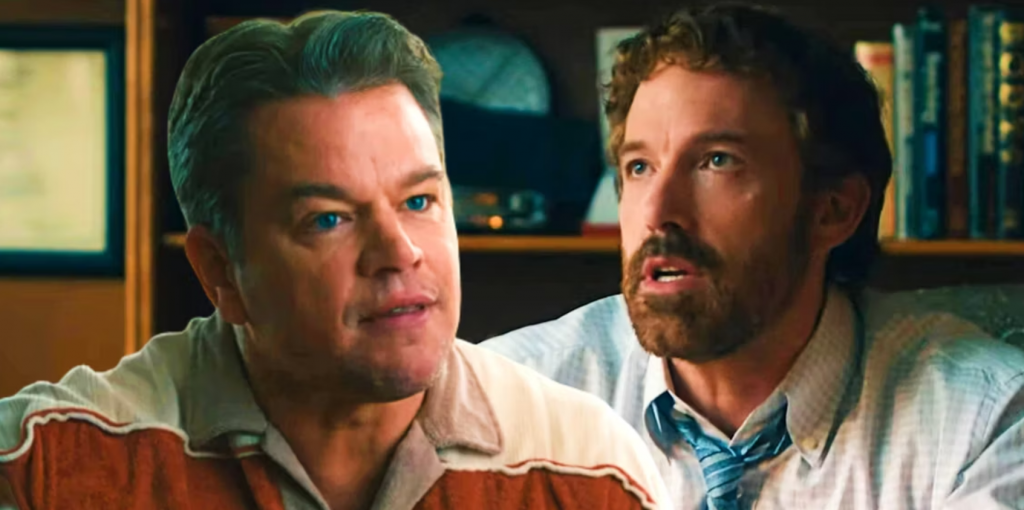 Their friendship and experience collaborating with one another likely made it easy for them to work together in Air. Damon joked that Affleck has been directing him for over forty years, from their days of doing high school plays together. They have written and produced movies together and acted in multiple movies together, including Dogma and The Last Duel. It's clear that they have a strong working relationship and mutual trust and respect for one another.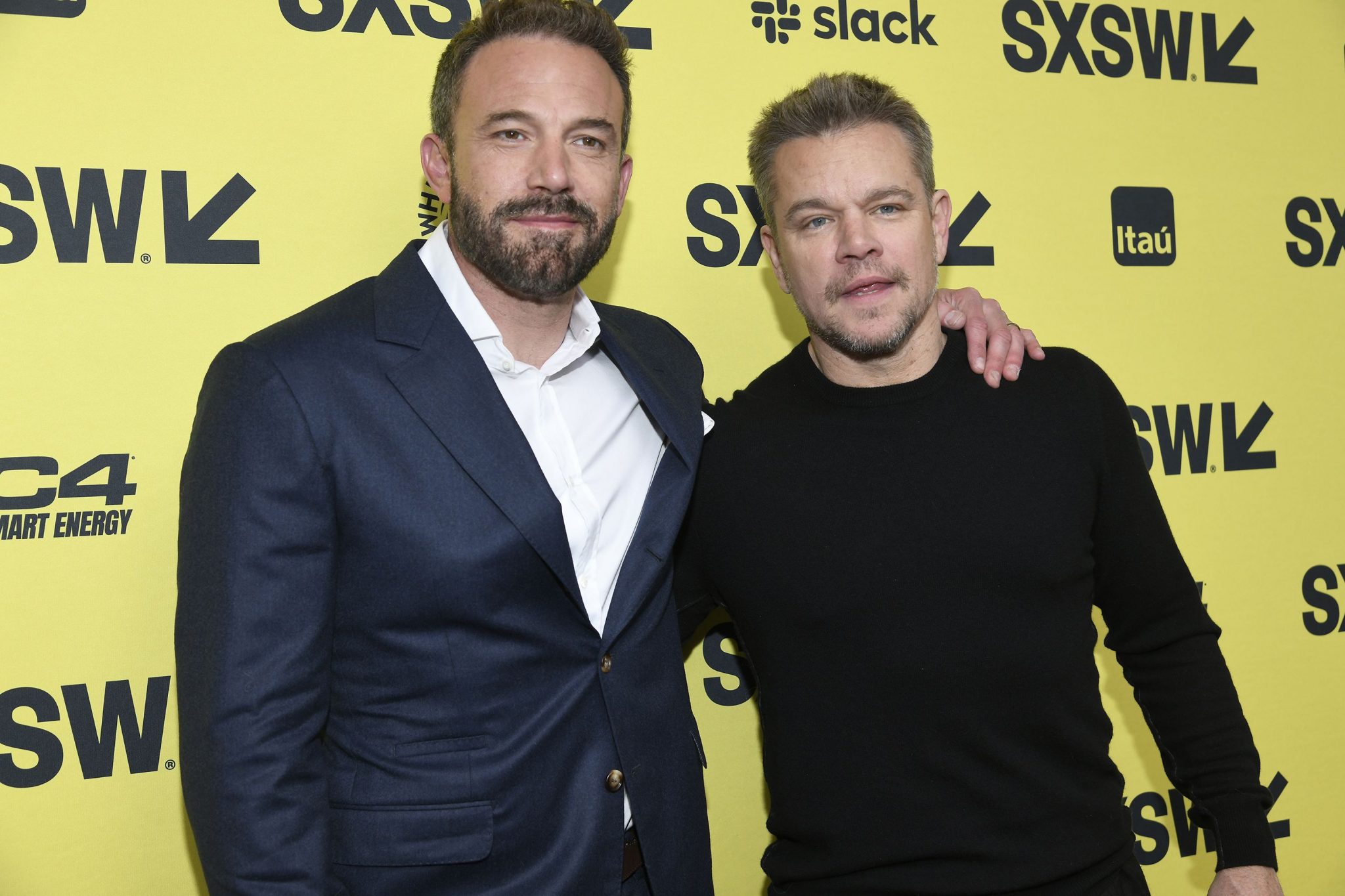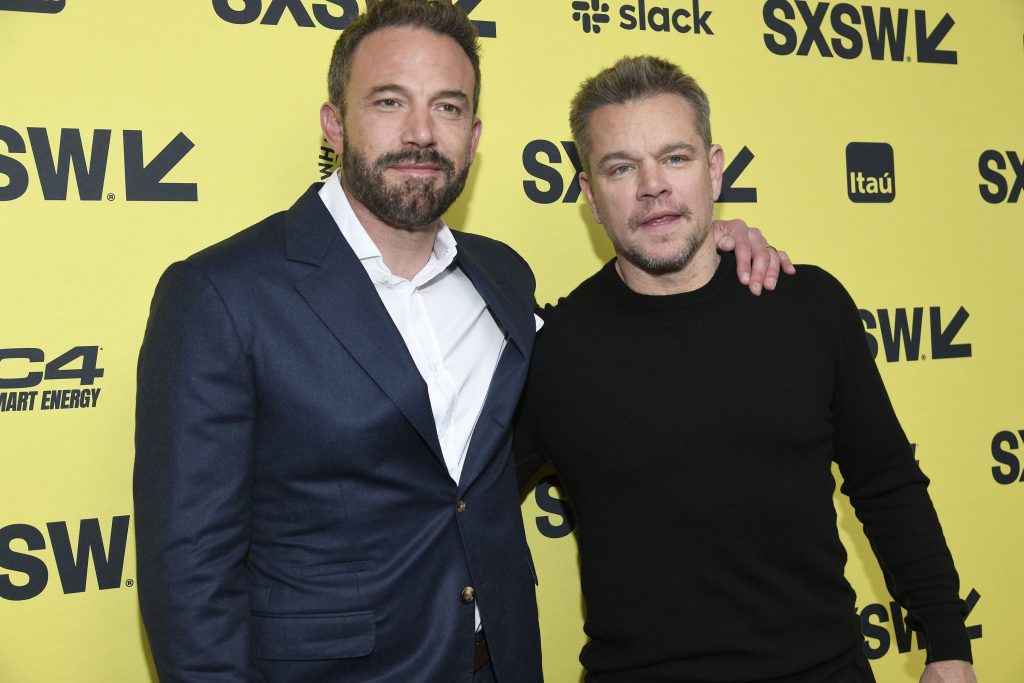 Affleck and Damon also discussed the positive energy they bring to the set and how they want to make sure that everyone feels respected and comfortable. Affleck expressed his love for actors and how he wants to project that energy onto others. It's clear that they both care deeply about the creative process and want to create a positive environment for everyone involved. In "Air," Damon's Sonny tries to convince Affleck's Phil to take the risk of having then-rookie Michael Jordan become the star of Nike's basketball shoe division.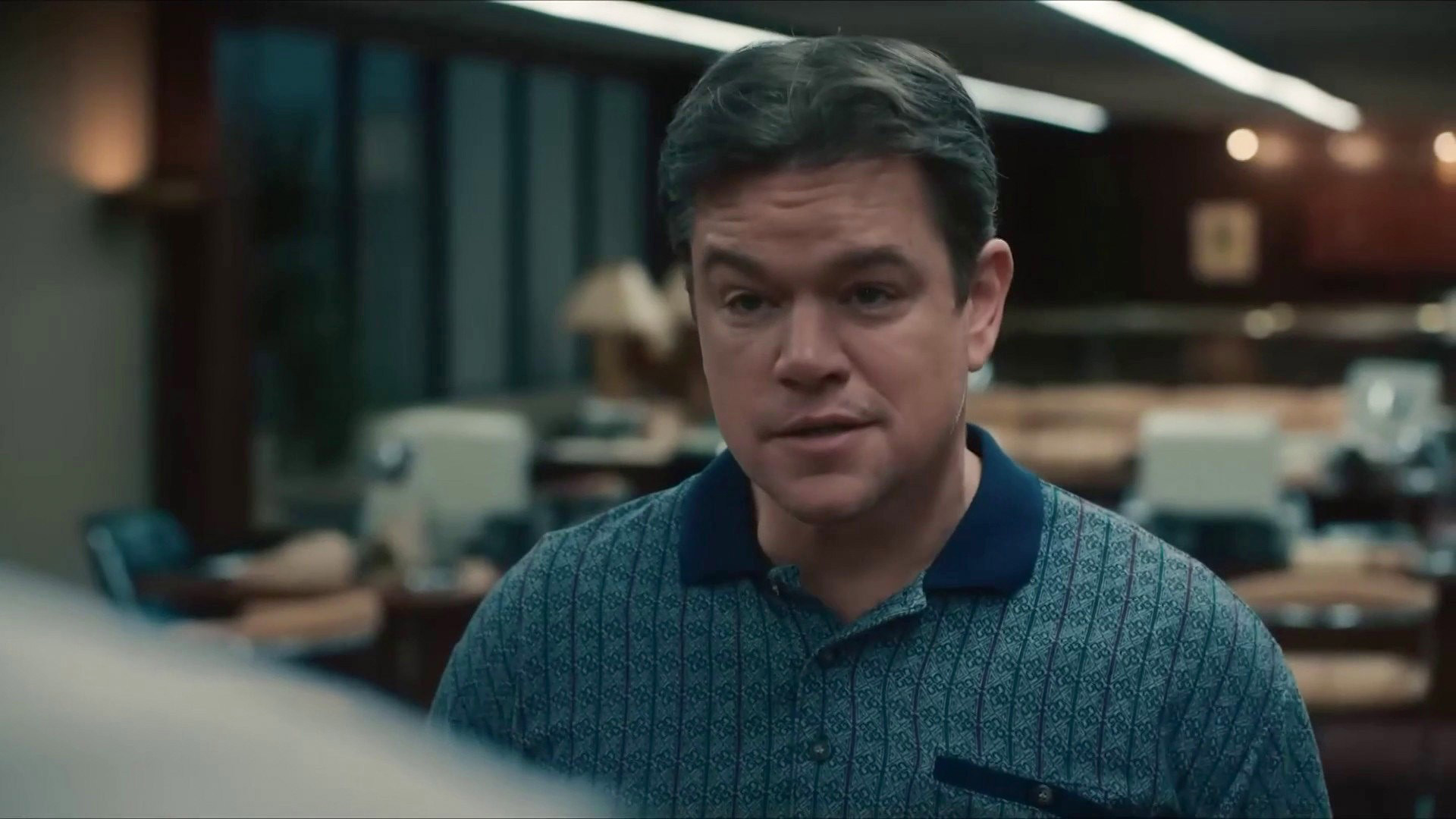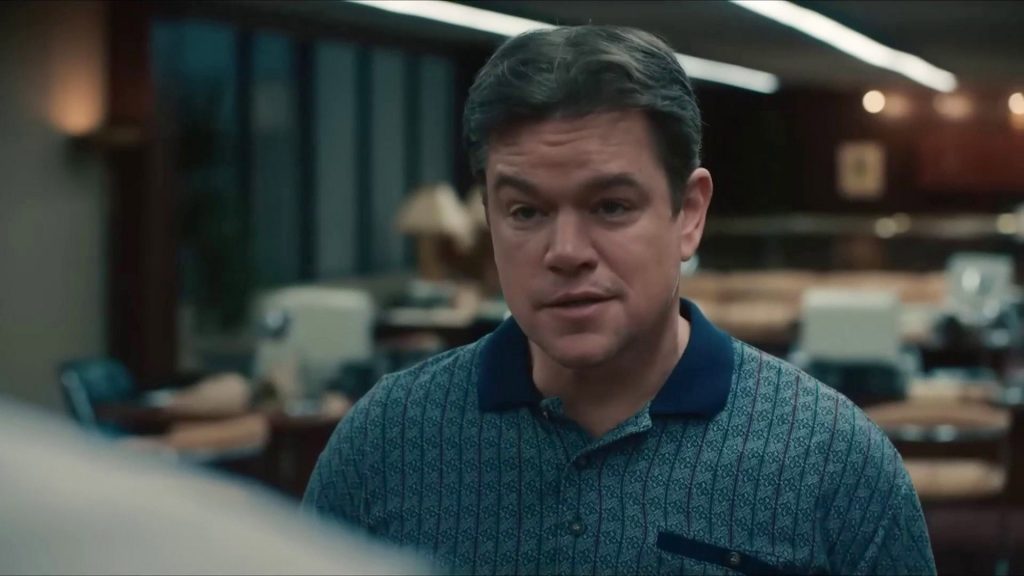 The film documents Nike's rise thanks to the Air Jordan basketball shoe line, and it seems like Affleck and Damon are dedicated to portraying the historical events accurately. It will be interesting to see how Affleck's direction of Damon and their friendship influences this movie when it arrives in theaters in April. With their history of successful collaborations and their shared passion for filmmaking, it's sure to be a powerful and engaging film.
Are you excited about this upcoming movie? Let us know your answers in the comments below.
Follow us on Facebook, Instagram & Twitter for more content.
Also Watch: