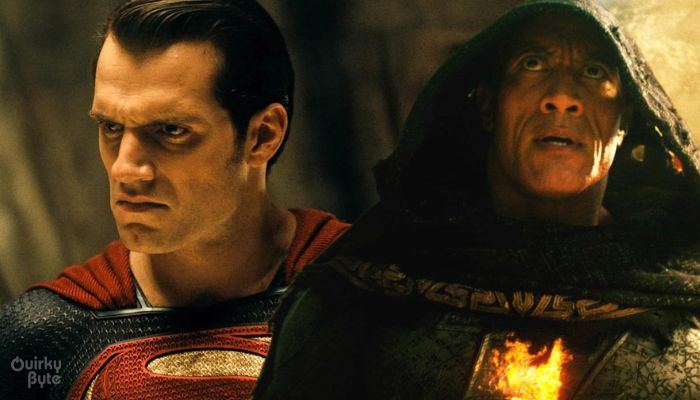 Among the next batch of DC movies coming out in 2022, Black Adam is the one that most people are psyched about. And ever since Dwayne Johnson teased Superman in Black Adam, people have been even more excited. But everyone should hold their horses because the cameo won't happen the way people want it to. If the latest rumor is correct, then we're in for yet another faceless Superman appearance in Johnson's upcoming DCEU movie.
Superman in Black Adam
The Man in Black who never smiles known as #BlackAdam
And smiling Man in Gray, the great cinematographer known as #LawrenceSher 🎥
Larry brings an emotional & visual mastery to #BlackAdam and I can't wait for fans to see.
* he was also nominated for an Academy Award for JOKER! pic.twitter.com/8yLXmEcsxX

— Dwayne Johnson (@TheRock) July 1, 2022
Just to give you a recap, Dwayne Johnson shared a photo as Black Adam with cinematographer Lawrence Sher. And Twitter user @thegeekofsteel replied with the following tweet asking for Superman to show up in the film.
Heroes!
I can't wait for this movie.
I don't care if there are no cameos in it but if there are… pic.twitter.com/TuYjxmliBx

— Luke Bugg "The Geek Of Steel" (@thegeekofsteel) July 1, 2022
But what's crazy is that The Rock retweeted the post explaining that he has learned to listen to the audience. What he basically means is that he knows what fans want. And we might just get it. Here's what he wrote:
https://twitter.com/TheRock/status/1542932925766717440
To this tweet, @thegeekofsteel replied:
https://twitter.com/thegeekofsteel/status/1542947857975705602
And The Rock retweeted:
https://twitter.com/TheRock/status/1542960055019921408
He has asked us to stay calm, so maybe the teased cameo will not happen in the first Black Adam movie at least. Well, as it turns out, he asked us to stay calm because maybe Henry Cavill is not the one showing up in Black Adam. Warner Bros. has been running this annoying trend of faceless Superman cameos.
Superman in Shazam!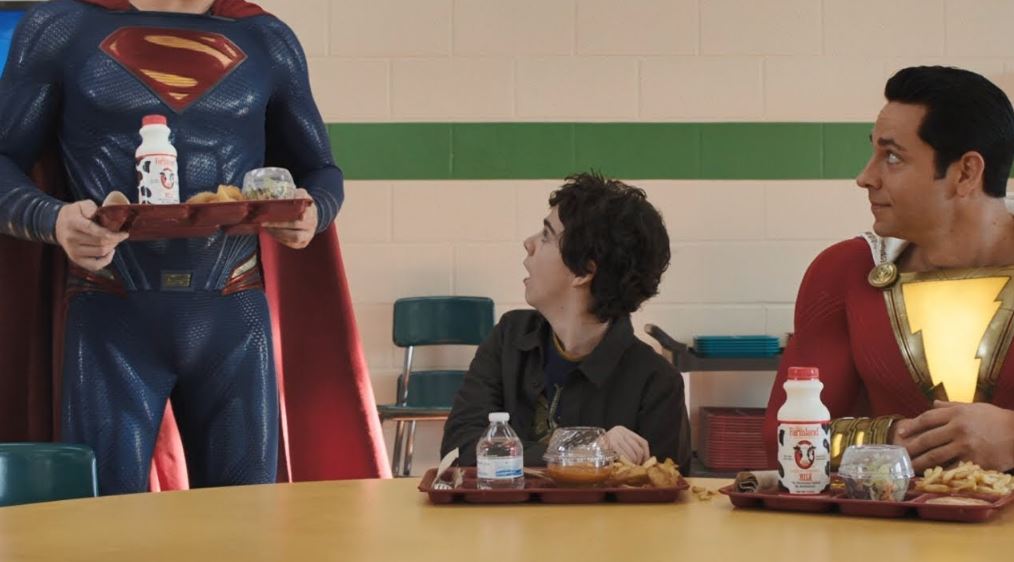 First, we got a Superman stand-in show up at Billy Batson's school, but his head was edited out of the picture because WB did not want to get Henry Cavill back.
Superman in Peacemaker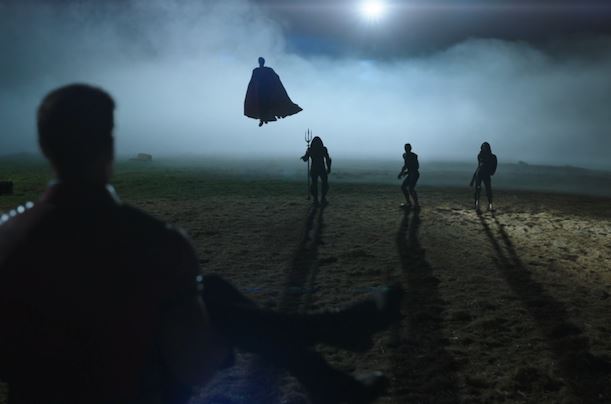 After Shazam!, Superman showed up along with 3 other Justice League members in Peacemaker. And once again, we got a minor shadow of him as another stand-in was made to wear the Superman suit.
https://twitter.com/MyTimeToShineH/status/1543285047838621702
Now, Twitter scooper MyTimeToShineHello has tweeted that Superman will have another faceless cameo in Black Adam. This trend has been annoying fans across the globe. People want to see Cavill make a triumphant return, especially after Zack Snyder's Justice League. But WB is giving us all Superman cameos without him and they are set to write him out into another universe that is separate from the DCEU. Instead, Sasha Calle's Supergirl is replacing him. This is going to anger the fans even more. And it won't pay off on the promise Dwayne Johnson is making for a Black Adam vs Superman event!
Are you guys okay with Superman being turned into a lame outcast in the DCEU? Let us know in the comments.
Follow us on Facebook, Instagram & Twitter for more content.
Also Watch: