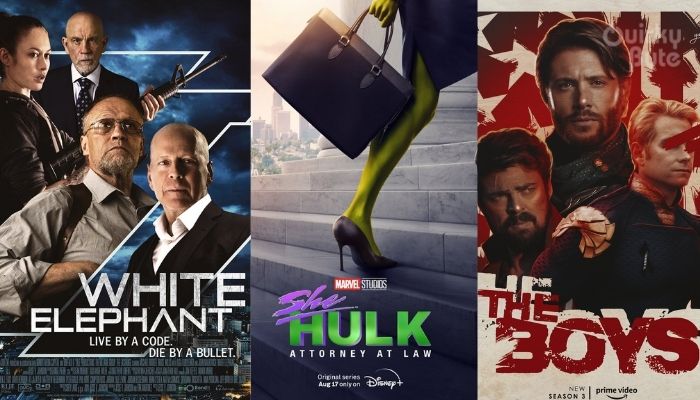 Now that the global pandemic is over and people have started going out, companies are going into a movie frenzy. And from the looks of it, 2022 is going to be one hell of a year for movies and TV shows on theatres and OTT platforms alike. Many blockbuster movies and entertaining TV shows have come out but there are a whole lot more movies yet to come out. And we are here to remind you about 7 amazing new movies and TV show trailers that just came out! With so many movies coming in the upcoming months, do let us know what you are waiting for the most in the comments section below?
1. PREY (AUGUST 5, 2022)
20th Century Studios just released the teaser trailer to their upcoming movie Prey. The movie hopes to reboot the classic Predator franchise that has a huge fan base. Fans are in love with the first look and the trailer's vibe. They love the setting of the trailer and hope for great things from the movie. After all, the director who gave us a masterpiece like 10 Cloverfield Lane has directed Prey. The movie is a Hulu Original and will be available for streaming from August 5.
2. SPIDERHEAD (JUNE 17, 2022)
Spiderhead is the next ambitious Netflix project that follows the events going on in a  state-of-the-art penitentiary. Chris Hemsworth's character, Steve Abnesti, is a scientist who is experimenting with mind-altering drugs on his inmates. From the looks of the recently released trailer, these drugs are capable of inducing emotions like anger, love, and grief.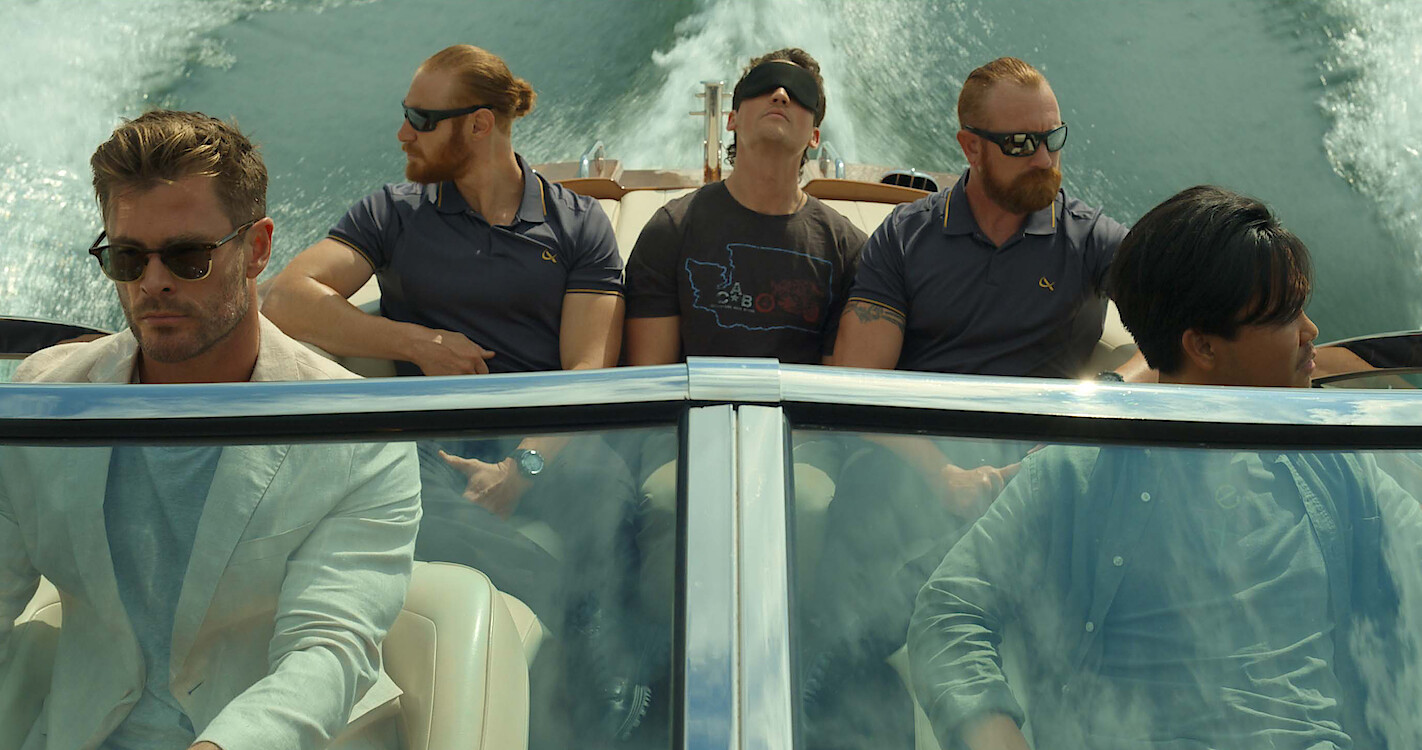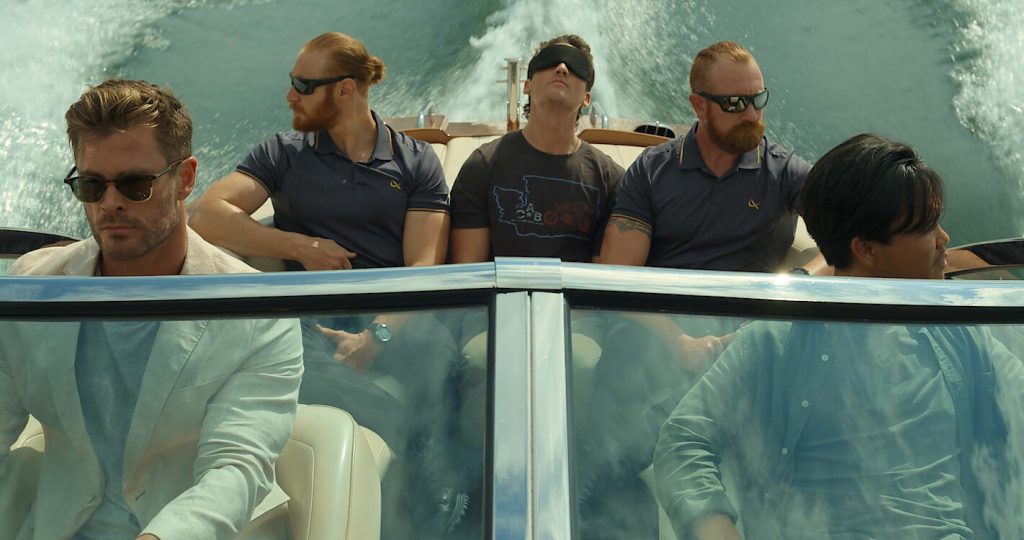 But these are just what they released in the trailer. The trailer sees Abnesti saying that these drugs could help save the world. So is that the case or will he turn out to be a mad scientist? Wait to find it out till the movie is available for streaming on Netflix from June 17.
3. WHITE ELEPHANT (JUNE 3, 2022)
This upcoming, Bruce Willis/Michael Rooker-starrer movie aspires to be a modern-day gangster movie. Loaded with a lot of guns, fights, and the resultant shootouts, this movie already excites us to our core. The movie seems to follow Micahel Rooker's Gabriel trying to protect Olga Kurylenko's Vanessa from being assassinated by Bruce Willis' character. Now, Gabriel is an ex-marine turned mob enforcer and seems to know his way around guns. As for Bruce, he looks like a ruthless mob boss who is in it to kill it! The movie will hit the theatres this June 3 so don't miss out on the chance to see this action-packed movie unfold. 
4. JERRY AND MARGE GO LATGE (JUNE 17, 2022)
Bryan Cranston is back again at his broke, super-smart brainiac ways in his upcoming movie with Annette Benning. But this time, instead of going bad, he is going to split the profits with the whole town. Paramount just released the trailer of their comedy-filled parody and it looks super awesome and exciting too.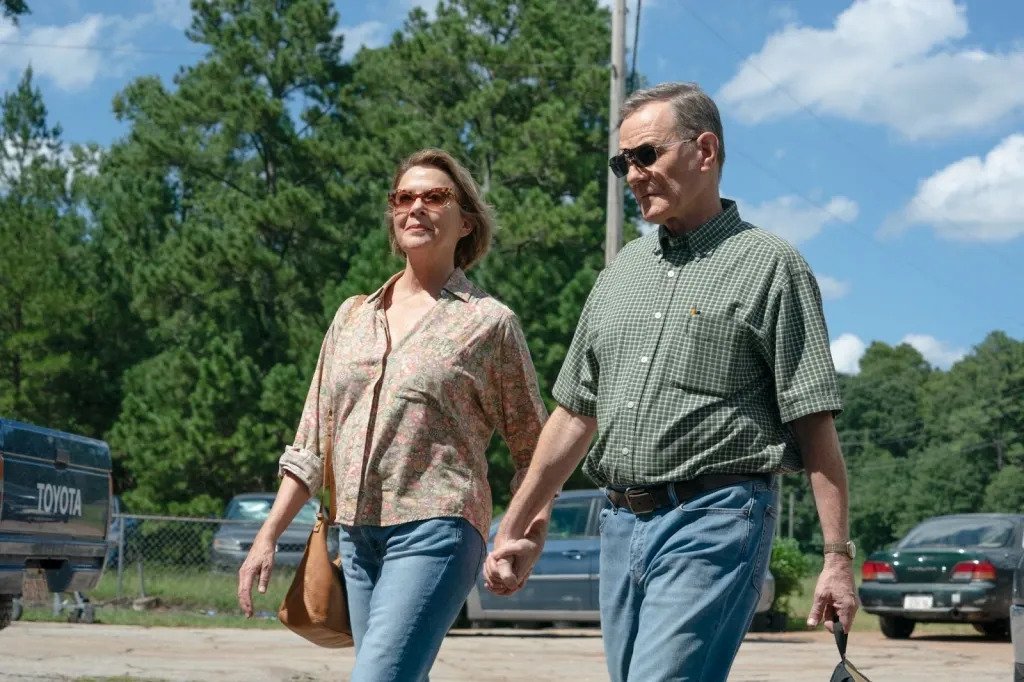 The movie will see a retiring Jerry Selbee(played by Bryan Cranston) who is super good at maths and trying to win the lottery with his math skills. And it seems like it's working until he is challenged by a group of bullying geeks. And believe it or not, it is based on a true story! Wait for experiencing it for the first time on Paramount Plus from June 17.
5. BRIAN AND CHARLES (JUNE 17, 2022)
Already labeled as the funniest movie at the Sundance Film Festival, Brian and Charles is a wholesome movie about a simpleton, Brian. The movie introduces him as an unlucky inventor who fails repeatedly but never gives up. And ultimately, he creates his biggest invention, Charles the Robot. The movie follows the duo as they go on adventures and do everything a couple of friends does. The movie will be available for viewing in theatres from June 17 later this year. An awful lot of movies coming out on June 17, arent they?
6. SHE-HULK (AUGUST 17, 2022)
Finally, the trailer to a highly-anticipated MCU miniseries is finally out. She-Hulk will feature an attorney, Jennifer Walters(Tatiana Maslany) as she tries to adjust to her new superhero life. And assisting her in the process is our dear, old Bruce Banner(Mark Ruffalo). The series will feature how her new life will affect her old life as she struggles to carry on her personal and dating life. The trailer has been well-received by fans who are eagerly waiting for the series to drop. The miniseries will pack a 9-episode adventure that will be available for streaming on Disney+ from August 17.
7. THE BOYS SEASON 3 (JUNE 3, 2022)
Prime Video superhero series The Boys is officially returning for season three, and now it's just a case of counting down the days. The season-two finale is a genuine game-changer, altering the entire show's trajectory moving forward. The Boys are no longer in hiding, but Homelander is still alive and well in Vought Tower. He had a sticky ending of his own though, so don't be surprised if Queen Maeve's blackmailing plan backfires at some point in season three. The third season will be available for streaming starting from June 3.
Which new movies and TV shows are you most excited about? We want to know your answers down in the comments.
Follow us on Facebook, Instagram & Twitter for more content.
Also Watch: