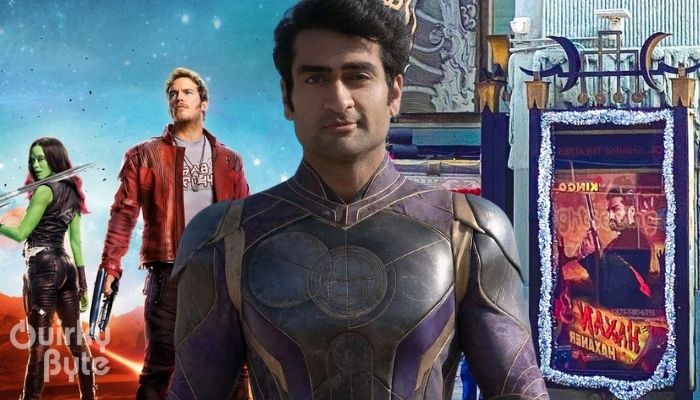 New photos from the Guardians of the Galaxy: Holiday Special one-shot have revealed a pretty awesome Easter Egg. The photos, quite unexpectedly, link the one-shot with Kingo from the MCU's recent movie, Eternals. Keep up with the post to see how James Gunn and crew found a way to shock fans with this Guardians Holiday Special set photo: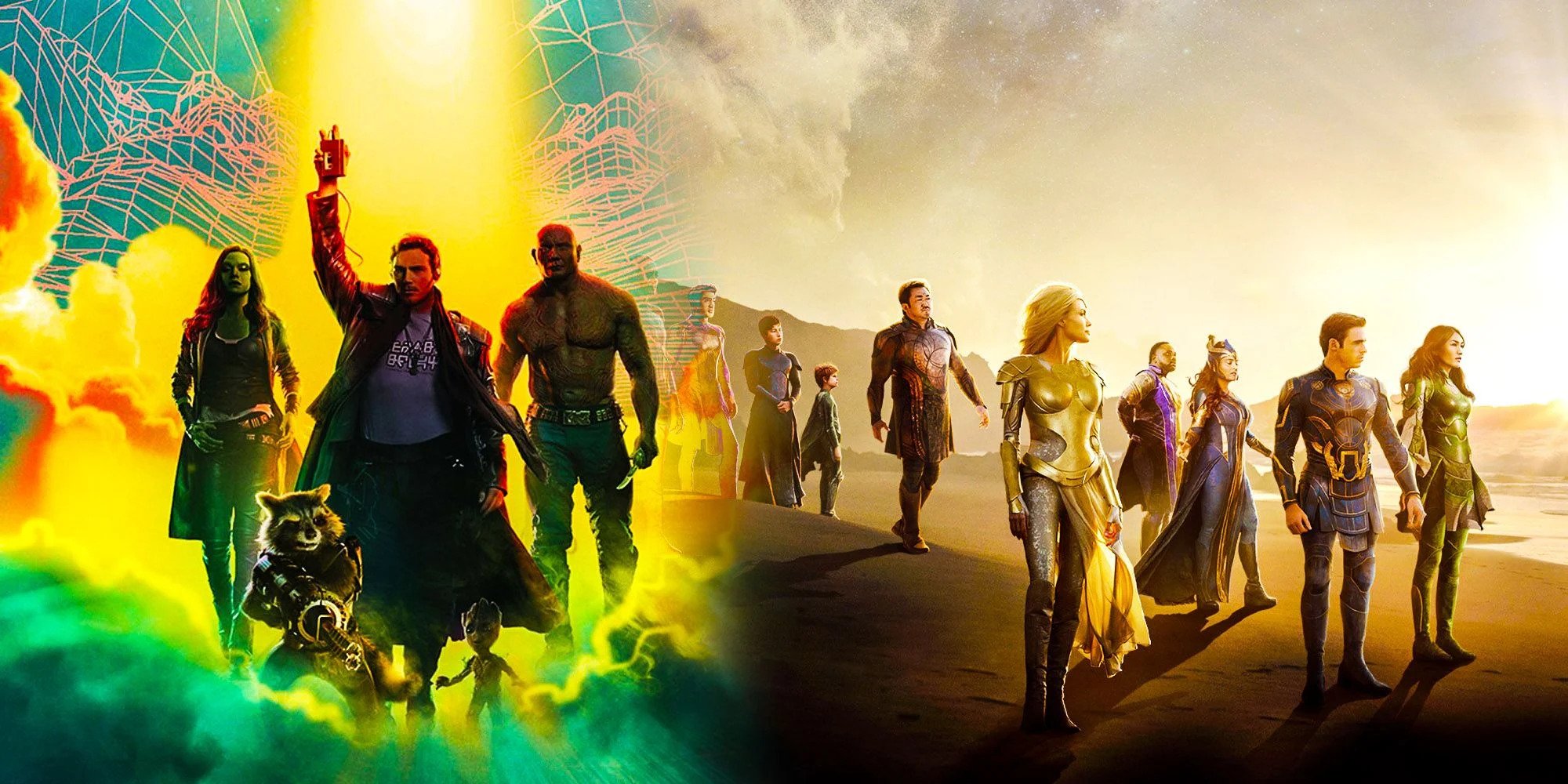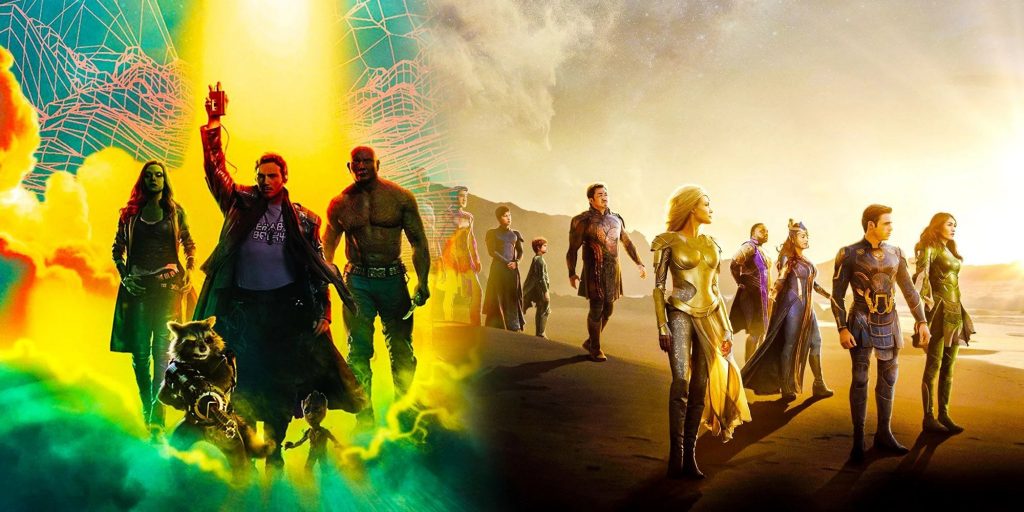 Guardians of the Galaxy: Holiday Special, first announced in 2020, was a reboot for MCU one-shots. Fans have been asking for more one-shots ever since Marvel started making them but the studios were just too busy with the movies to make time for such goof-filled projects. But James Gunn found a way to convince them of this, given James Gunn's apparent love for Star Wars holiday specials. MCU will be dropping this Holiday Special near the end of this year. Like other Marvel projects, this project has been successful in keeping plot details under wrap, so we don't know what to expect from Gunn this time.
SET PHOTOS LEAK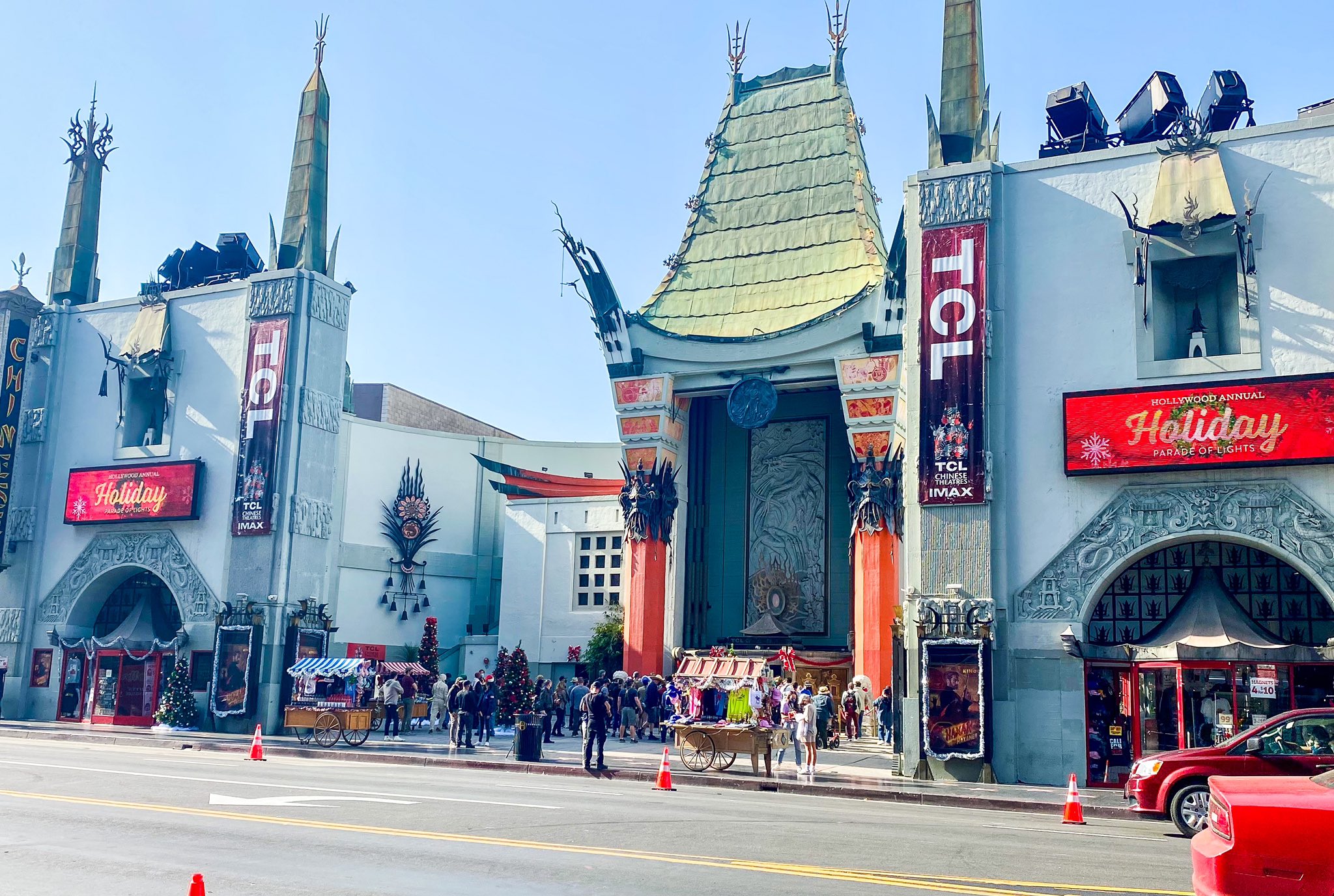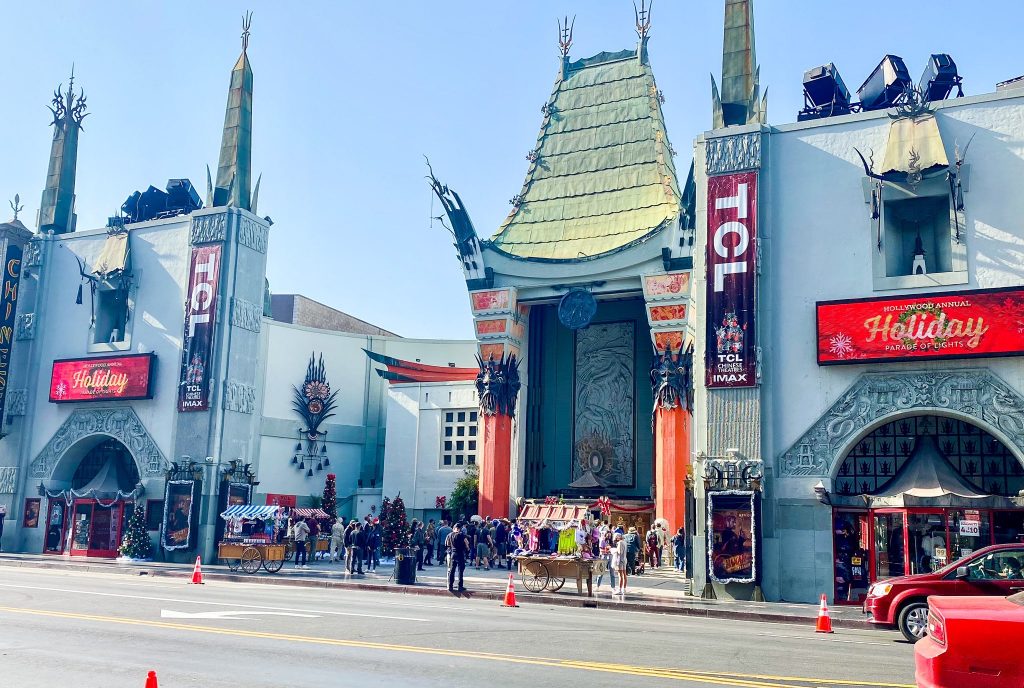 With the Guardians actor now in Los Angeles for what we highly suspect to be the Holiday Special, many Marvel fans have spotted them and released their encounters on Twitter. We can see Pom Klemetieff and Dave Bautista in their complete Mantis and Drax costumes. Also, they are at the Chinese Theatre on Hollywood Blvd and we can see a lot of Christmas decorations in the background. Check out for yourself
— You know who I am (@alicapino) April 28, 2022
And this is not all that we brought to you guys.
I have somehow stumbled upon the set of the new Guardians of the Galaxy movie. pic.twitter.com/FjBm0Mzurf

— Dan (@PokeDan4) April 28, 2022
Now for The Eternals easter egg!! A Twitter user, Patrick Dougall, found posters on the walls of the Chinese Theater that he shared in his post. The movie posters feature Kingo from the Eternals. Since we know that Kingo is a Bollywood actor in the MCU, this is a nice and unexpected Easter Egg. And seeing it in a Holiday Special which is set at a time when Kingo is out to save his fellow Eternals, makes it more interesting. Firstly, check the tweet for yourself.
Guardians of the Galaxy: Holiday Special filming at the Chinese Theatre… there's a bunch of Kingo posters from The Eternals! pic.twitter.com/vRuUFmGCKK

— Patrick Dougall (@PatrickADougall) April 28, 2022
Strangely, the writers selected the TCL Chinese Theater for this as this place is quite important in the MCU. If you remember, this was the place where Jon Favreau's Happy Hogan was injured in Iron Man3. The movie saw the place exploding, so it is nice to see it up and running again. And to see that the Chinese theatre airs other Asian movies too looks good. But now the question arises, what are the Guardians doing back on Earth?

Star-Lord, or Peter Quill, was an Earthling but he hated the planet because this was the place where his mother died. It seemed appropriate that he didn't want to visit the planet ever again. But he did when he joined the other Avengers in their final fight against Thanos. And James Gunn did point out that they left as soon as they could! So what are they doing back? Now that they are joining the cast of Thor: Love and Thunder, will the events of the movie force them to come back? Will the movie be set just before Christmas, during Hawkeye? Or No Way Home? So many questions with no answers!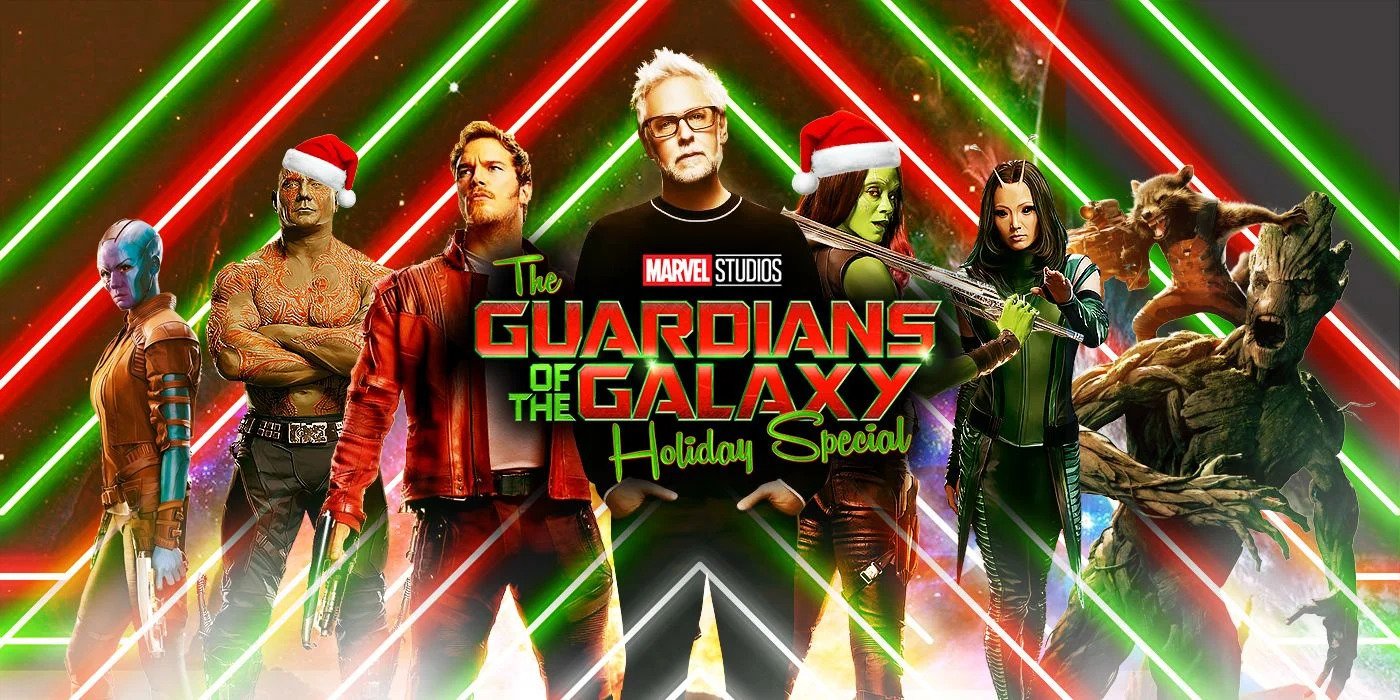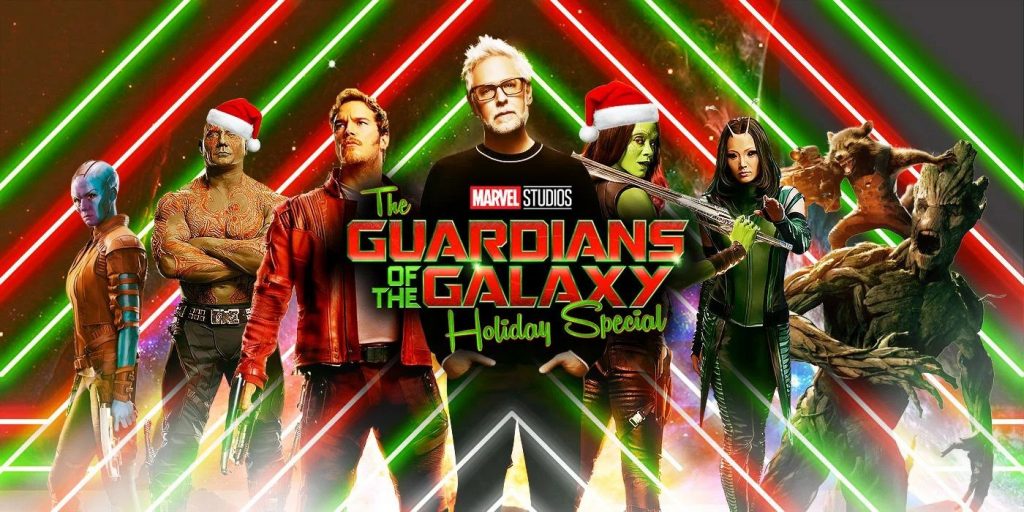 There are a lot of expectations with this Holiday Special as Nebula-actor, Karen Gillan, described it as Gunn's best work. Even Gunn said that it was a true pleasure to work on this. So there's no doubt that this one-shot will be one of the best ones. After all, we are going to see the goofy GotG cast again, joined by some new characters, as previously teased by Gunn. The returning cast includes Chris Pratt, Zoe Saldaña, Dave Bautista, Vin Diesel, Bradley Cooper, Karen Gillan, and Pom Klementieff.
Did you like the Guardians Holiday Special set photo? What are your thoughts on it? let us know it down in the comments.
Follow us on Facebook, Instagram & Twitter for more content.
Also Watch: