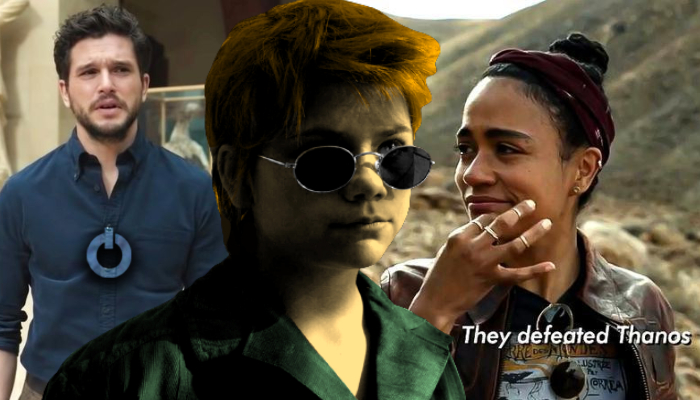 As the date of Eternals' Disney+ premiere approaches, Marvel has released a bunch of deleted scenes from the movie. And if you haven't already guessed, the scenes contain many references to many human events, including Thanos' defeat. Bare with us to find more about two Eternals deleted scenes that were just way too important to ignore.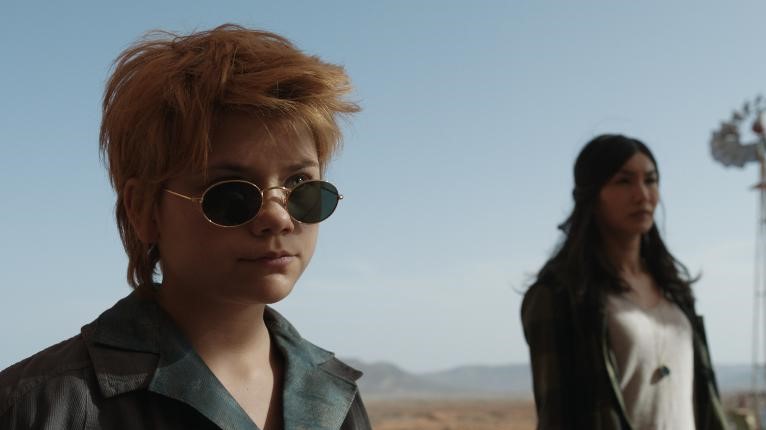 MCU's Eternals was the third cinematic entry into Marvel's Phase 4. The movie was based in and around the time of the events of far From Home and No Way Home. The movie sees the band of supernatural humanoids in a battle against their creators to protect the planet they had learned to call home. They learn that the deviants are back, just in time of the emergence, and it is now upon them to stop the deviants, while also preventing the giant celestial to emerge from within the Earth. The Eternals, being the all-powerful superheroes, were successful in accomplishing both of these, though, they took several big hits. With all of this going through, the movie also managed to explain the Eternals' hand in shaping human history as we know it today.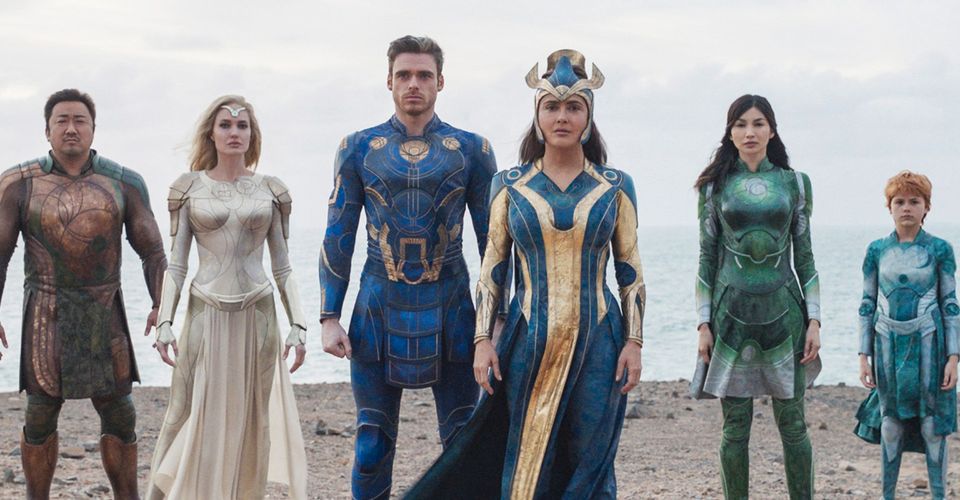 Though the film was magical as it was, four scenes were deleted from the final theatrical cut. One of those scenes even had the great Arishem creating life on Earth. Though the editors didn't see potential in the scene, it would have made for great story-telling. There were 2 more Eternals deleted scenes that needed more context and explaining.
THE DELETED SCENE REFERENCING THANOS' DEFEAT
One of the deleted scenes, named simply 'Nostalgia', shows Sprite wondering if humans need their help. She sits over a rock, overlooking the place where once stood the great city of Babylon. She sat there, thinking that due to the destructive nature of the humans, they might be beyond saving. Makkari, on the other hand, tries to explain how humans are still good. All the while she also expresses how she hates humans for destroying their history and legacy.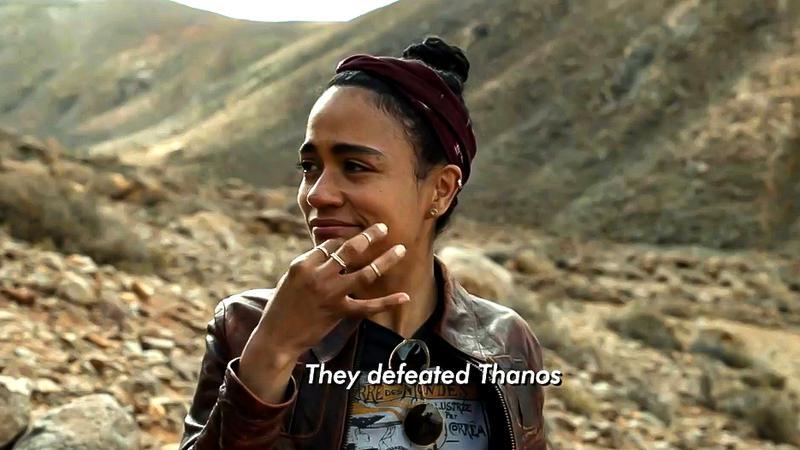 Then Makkari refers to humans as a species whose hope and perseverance never disappoint. In the conversation, she also refers to Iron Man's sacrifice for love for his daughter and his fellow Avengers. Makkari wanted to convince Sprite that there is still some good in humanity, and it is worth saving. And it is one of my favorite scenes of the characters, and I wonder why it was deleted.
Check out the entire clip to find out why I think so:
THE DELETED SCENE FEATURING SPRITE AND DANE WHITMAN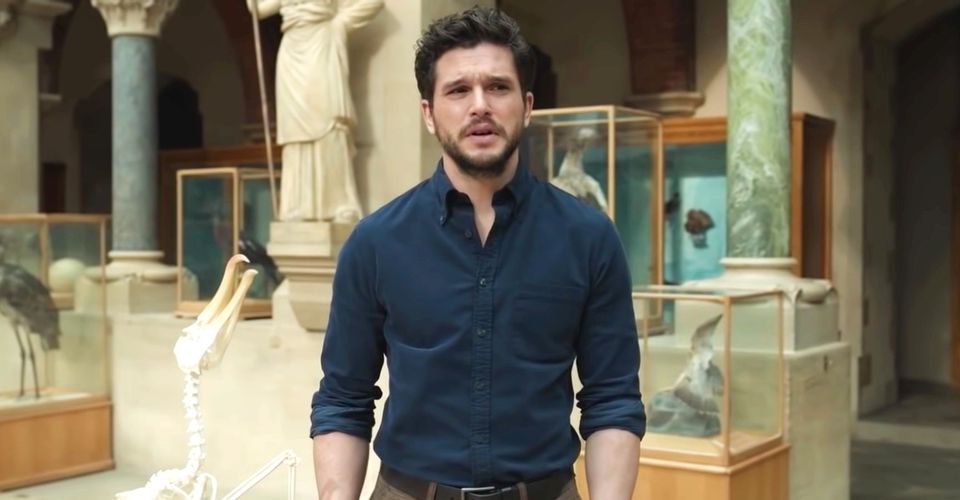 IGN, a reputed news trade, unveiled another deleted scene ahead of the movie's Disney+ premiere. The scene shows Sprite waiting for Dane Whitman at the museum. She explains to him how she doesn't think of him as capable of Sersi. She explains to him that Sersi is still not over his ex-boyfriend (Icarus). And also why Dane should be scared of him as he can fly. In reply, Dana expresses his love for Sersi and how he truly loves her and won't ever come between Sprite and her.
But what made the scene as awesome as it was, was Sprite's attempt in explaining the Eternals to Dane. He, being a clueless human, doesn't understand anything she was trying to say. Sprite also explains how humans have given into illusions set by her centuries ago. And how she thinks that all of it is rubbish. Guess, this is how God feels about us!
Eternals was a universe-altering movie that attempted to explain many mysteries in human history. Critics may have mixed reviews about this movie but fans had nothing negative to add about the movie. The film did its very best to explain each and every character's points of view and beliefs. Even the deleted scenes tell so much about the characters. It may not be the best MCU entry so far but it sure had a big impact on its course.
If you haven't seen the movie already, don't worry. The movie premieres on Disney+ on January 12, 2022.
Follow us on Facebook, Instagram & Twitter for more content.
Also Watch: