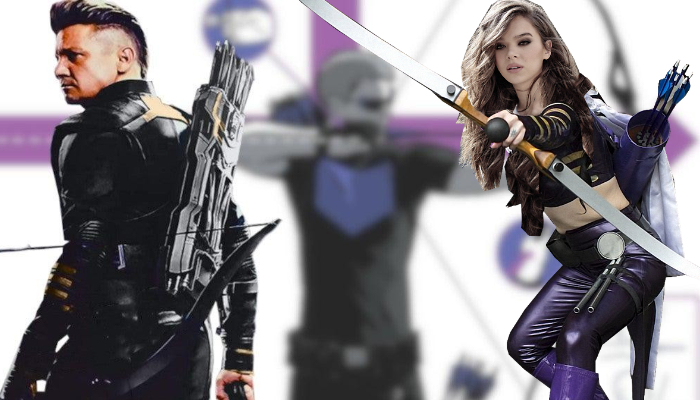 Disney+ will be back with another series this year as a part of the shows that will be canon with the Marvel Cinematic Universe. Hawkeye will be the last of the series we will get this year and fans couldn't be any more excited for it considering it will feature a narrative that will shed some light on Jeremy Renner's Clint Barton. The character has been a part of the Avengers ever since the beginning and we saw him go through various changes due to the events of the MCU. The first reactions of Hawkeye are here and they clearly indicate that we will love the characters of Clint Barton and Hailee Steinfeld's Kate Bishop.
First Reactions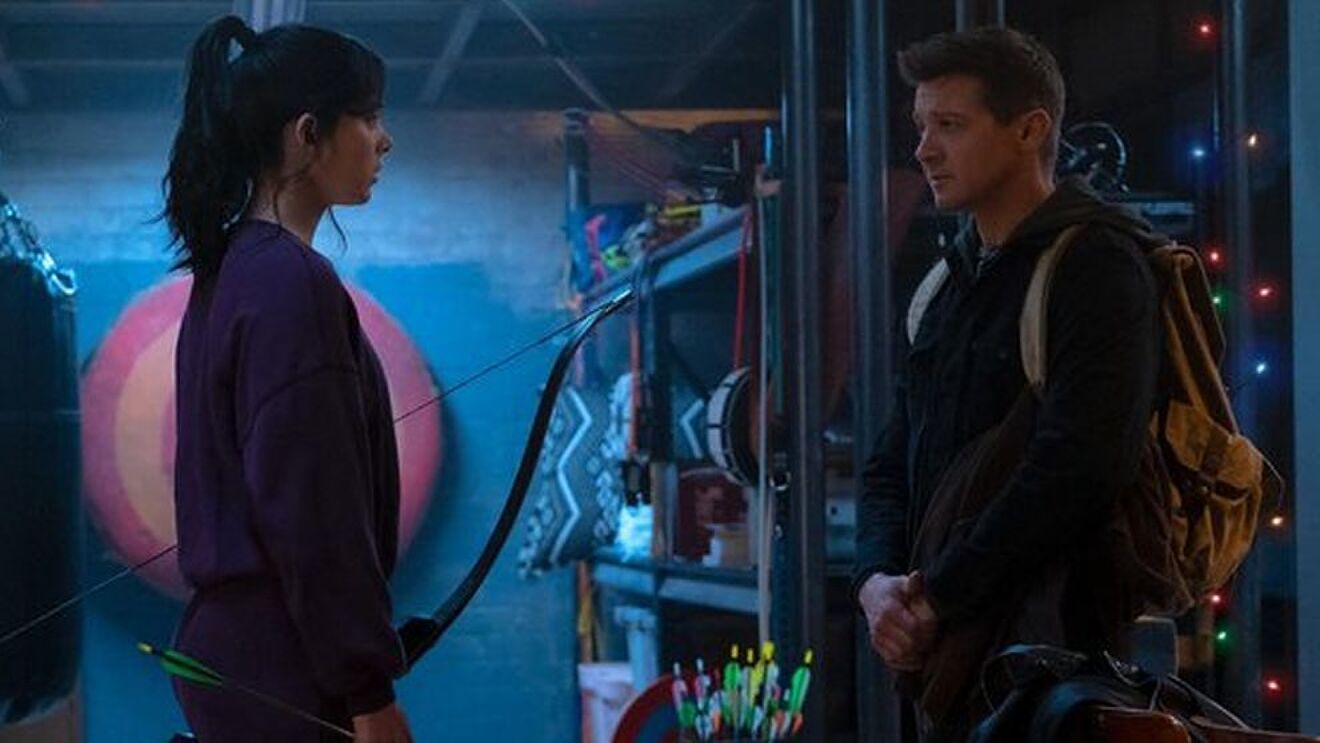 The initial reactions are in for the series and fans would be excited to hear all the various inputs fans have been waiting to hear for a long time. It seems The Direct's Matt Roembke enjoyed the series and how it brings a narrative from the street level in the Marvel Cinematic Universe. He says:
The MCU steps back from the big scale and Hawkeye brings us a street level story full of heart. Hailee Steinfeld is an instant MCU favorite and Jeremy Renner plays the perfect veteran superhero. Prepare to fall in love with both Hawkeyes.  This is THAT comic brought to life.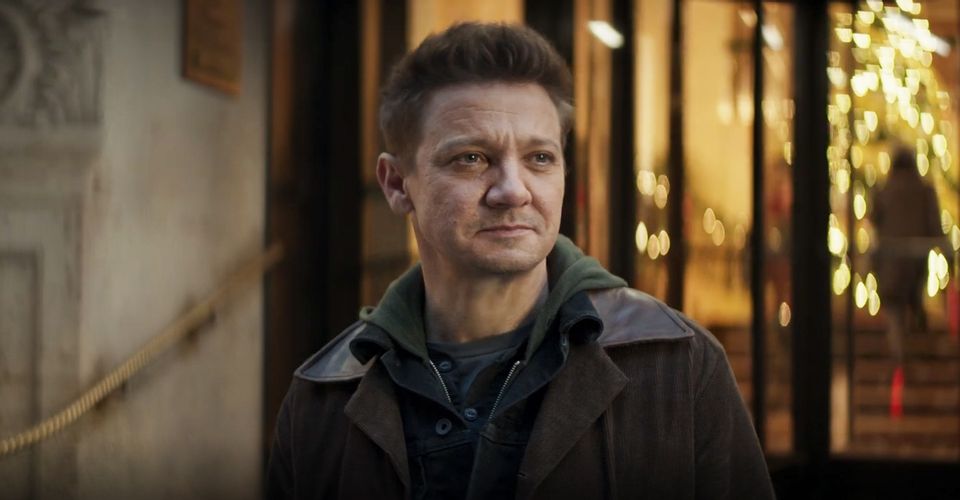 Germain Lussier from Gizmodo feels that show seems to be inspired by the works of the director Shane Black. He says,
I really enjoyed the first two episodes of Hawkeye. It's light and breezy in a very Shane Black way but the depths to which it simultaneously explores Clint's trauma and Kate's privilege really surprised me. Not 100% sold on the story yet but the characters are excellent.
The Wrap's Andy Ortiz seems to have enjoyed the relationship that was developed between Kate Bishop and Clint Barton:
The first 2 episodes of Hawkeye are really promising. Hailee Steinfeld as Kate Bishop is everything you want her to be (truly cannot wait to see her interact with Yelena) and Dad Barton is the purest. I won't spoil anything but this: it acknowledges Nat's death properly for me.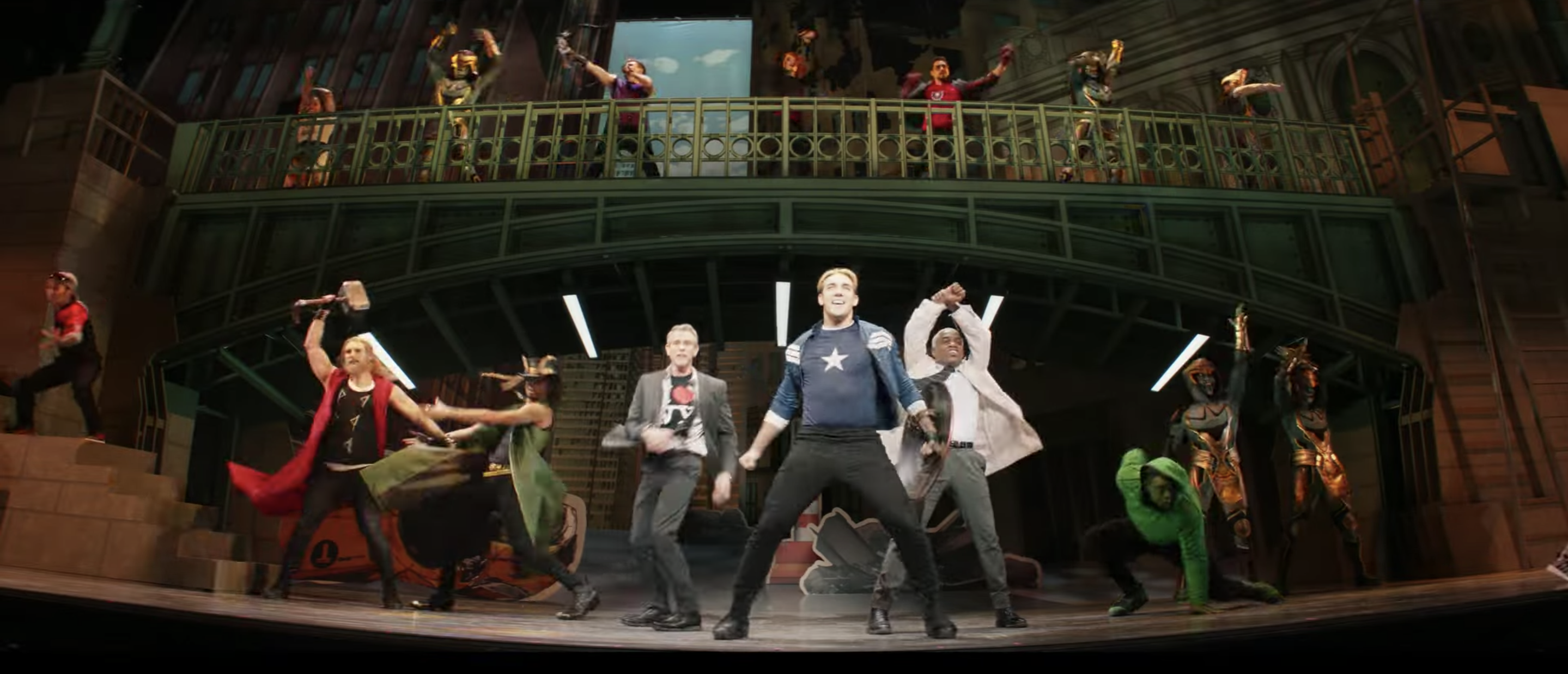 Writer Andrea Towers who has worked with IGN and Entertainment Weekly has one of the most expressive reactions to the first two episodes as she mentioned:
I've seen the first 2 eps of Hawkeye! I cannot overstate how IN LOVE I am. 💜 It's smart, funny, full of heart, & beautifully melds the Fraction/Aja comic with the MCU. Hailee Steinfeld and Jeremy Renner are PERFECTION — the Kate and Clint team-up I've always dreamed of seeing.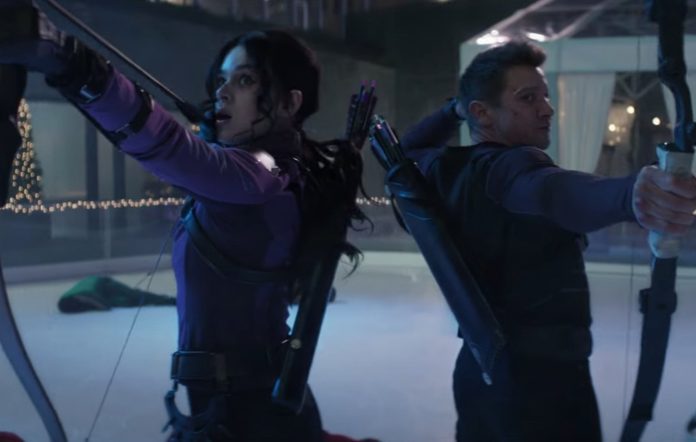 Entertainment critic Richard Newby likes the fun bit of the show but then didn't seem to really enjoy how it relates to the MCU:
Hawkeye is good, Christmasy fun. It does feel the least ambitious of the MCU series thus far (obviously that could change after 2 episodes). Reminds me a bit of the Netflix series. Hailee Steinfeld's Kate Bishop is a treat and I can't wait until she meets Pugh's Yelena.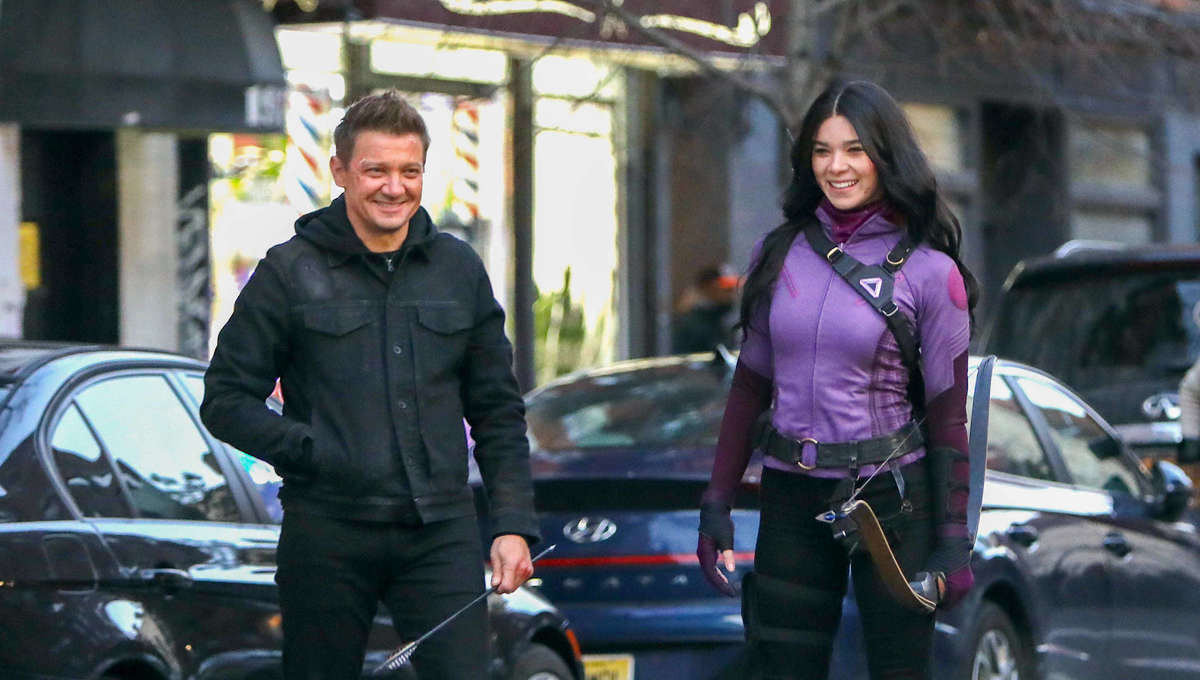 The Hollywood Reporter's Brian Davids praises Hailee Steinfeld's addition into the MCU in the character of Kate Bishop in the show:
f you're a fan of street-level stakes in the MCU like I am, then #Hawkeye is right in your wheelhouse. Hailee Steinfeld and Tony "Tell Me Again" Dalton truly steal the show, and I'm already looking forward to the day when Kate Bishop meets Yelena Belova.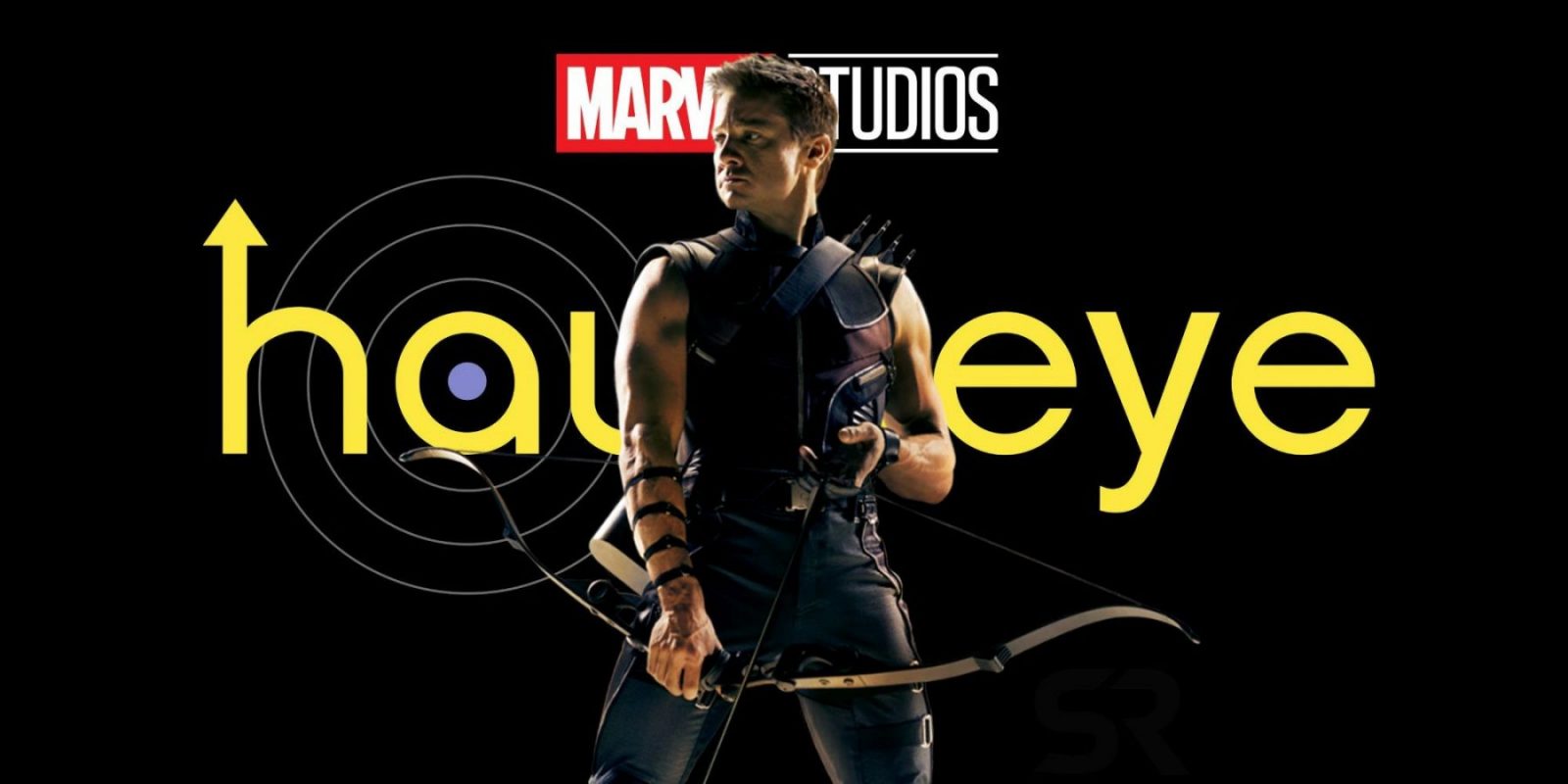 Eric Italiano wasn't really impressed with the first two episodes and didn't really think it made much of an impact:
Maybe it's because I'm not in the Christmas spirit yet, but the early episodes of Hawkeye don't really do it for me. It feels cobbled together and undercooked, as if Marvel said to themselves, 'Well, the audience has enjoyed XYZ before, so let's give that to them again!'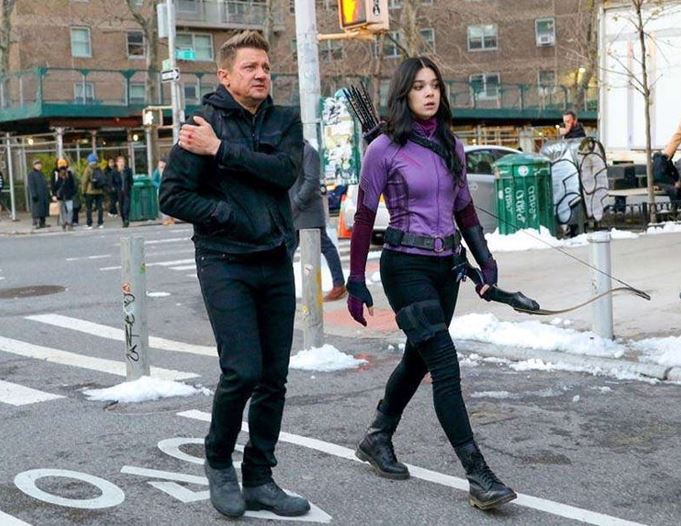 Eric Goldman, Fandom's Managing Editor liked how the show gives us a proper insight into the world of Clint Barton which has hardly been done in past MCU projects:
I've seen the first two episodes of Hawkeye and really dug them. It gives you some interesting new insight into Clint's POV and Kate is instantly incredibly endearing. Jeremy Renner and Hailee Steinfeld make for a really fun duo. Also, Lucky the Pizza Dog is a very good boy.
Nora Dominick from Buzzfeed absolutely enjoyed Hailee Steinfeld's debut in the Marvel Cinematic Universe:
Hailee Steinfeld is incredible as Kate Bishop. She brings Kate's humor and ambition to the MCU perfectly and I can already tell it's going to be such a joy to watch her soar. With these first two eps, Hailee and Jeremy Renner's dynamic is funny and fantastic.
Perri Nemiroff from Collider mentions that the show perfectly deals with the high stakes that it deals with as a part of the narrative:
Very into Hawkeye after 2 episodes. (Ep. 1 is especially good!) It's got a great mix of playfulness & sense of danger/real stakes to it. Can't imagine better casting for Kate than Hailee Steinfeld. Her timing/tone is spot on & I'm loving her chemistry with Jeremy Renner so far.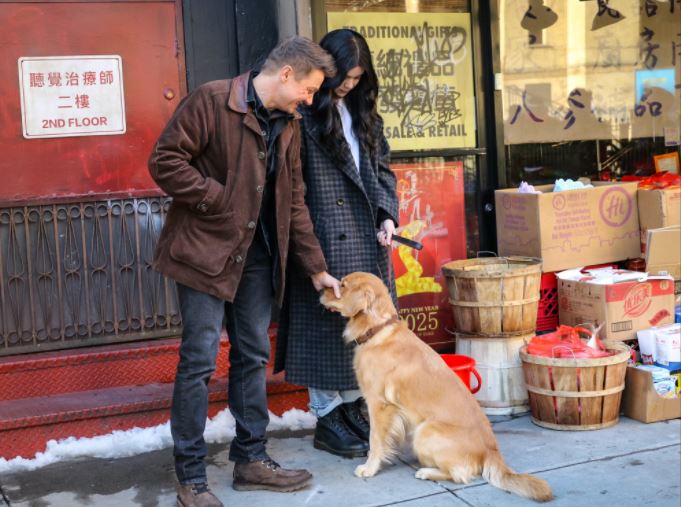 Comicbook.com's Jim Viscardi believes that this might be MCU's most TV show-like project:
Hawkeye is the street-level show, through the lens of the MCU we've been waiting for. Hailee Steinfeld steals every single scene she is in. It's also the most TV show like Disney+ project we've gotten yet.
Hawkeye will see the debut of Hailee Steinfeld into the MCU as Kate Bishop and she will team up with Clint Barton as they navigate through the series. It has been said that the show will also deal with the acts of Clint Barton when he went on his rampage as Ronin during the blip. Hawkeye will premiere the first two episodes on the Disney+ streaming service on November 24.
Did these first reactions of Hawkeye excite you? Let us know in the comments.
Follow us on Facebook, Instagram & Twitter for more content.
Also Watch: