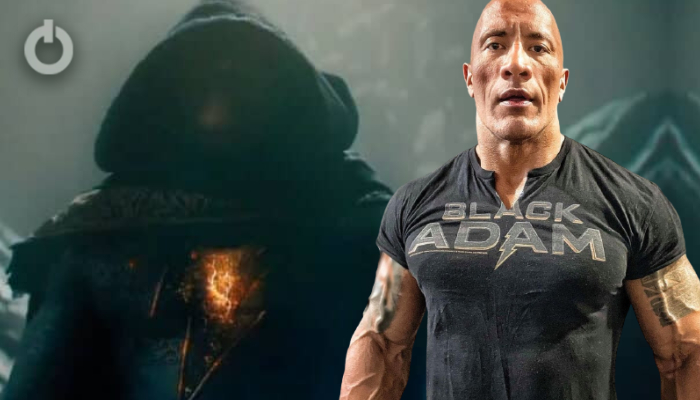 The DC FanDome Event is here and it is already claiming all the hype that it deserves. Last year we got to see some of the most exciting clips, hints, teasers, and details regarding future DC projects. This year is no exception as we are definitely going to get the same regarding upcoming details too. The trailers and teasers for the event had everyone hyped up to the max regarding what they might get to see. While some of the details are known, there are others that are yet to be announced and we have not gotten any confirmation regarding them yet. Let's jump right into the first big announcement with our look at the first footage of Black Adam.
Black Adam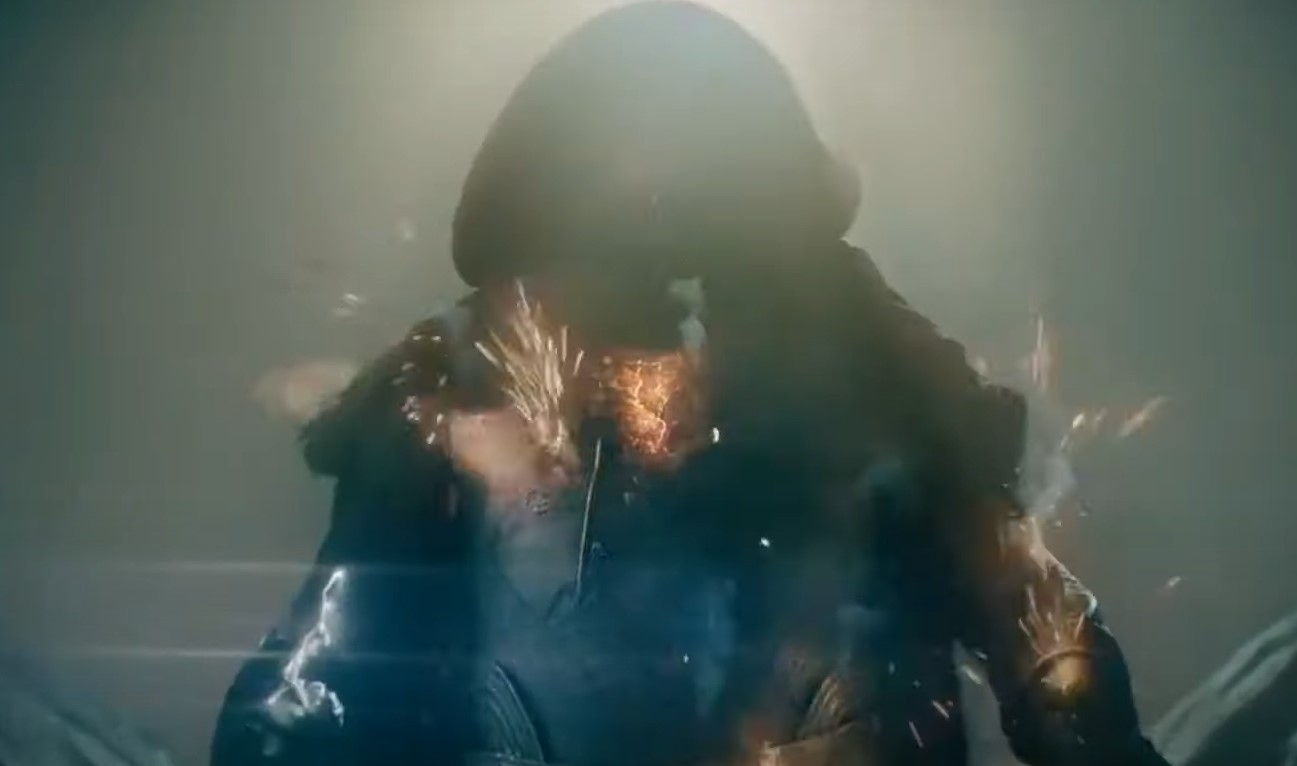 Black Adam is one of the biggest projects in DC'S belt considering it has been under development for quite a long time. Dwayne Johnson, who will be starring as the titular character, has been himself massively supporting the project with as much effect as we could have expected. Fans have been linking his character to Shazam! but it seems the projects will not take that route right away and we will get to explore Black Adam's world and origin first. This will also entertain various other heroes whom we haven't seen before in a live-action adaptation yet.
First Footage of

Bla

ck

Adam
Dwayne Johnson himself introduced us to the first footage from the movie. The movie is still under post-production but they have managed to come out with something for the fans at DC FanDome. According to Dwayne Johnson, this clip will be introducing the character of Black Adam in the movie. The clip shows a group of soldiers trying to make observations inside an old site as they trigger some sort of an event. Shockwaves are sent all around and it causes a somewhat explosion around them. Later when the dust clears we discover a hooded figure kneeling around the center. This is revealed to be Black Adam himself. One of the soldiers tries to make a move on him and then he is then stopped by Adam. The latter then uses his powers to annihilate this soldier. Others try to shoot him with bullets and Black Adam stops one of the bullets with his fingers. At this very moment, we also get a glance at Sarah Shahi's Adrianna Tomaz. This might be her team only that is invading this place where Black Adam comes out. The clip ends with a full costume reveal from Black Adam.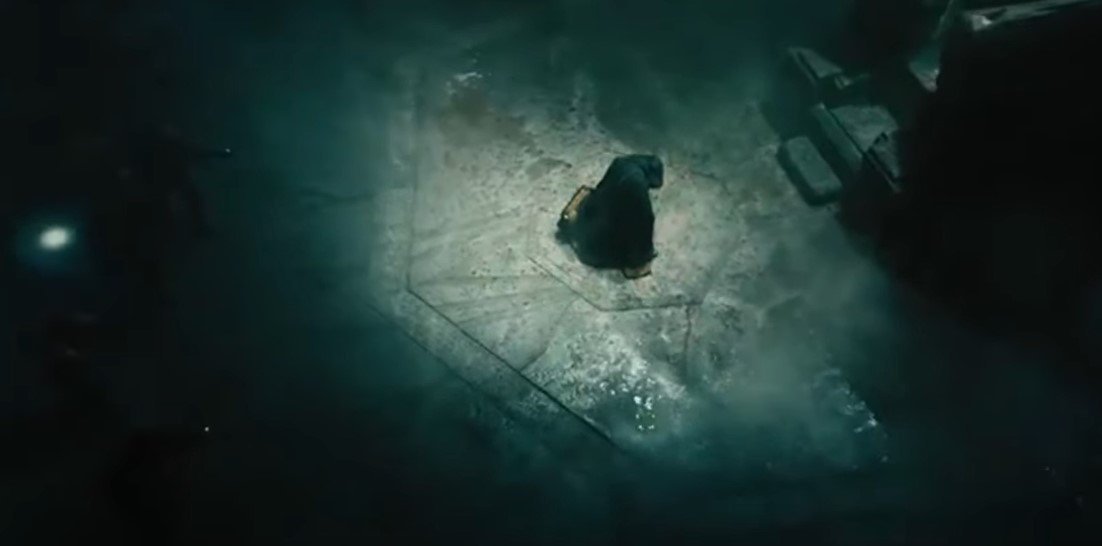 According to producer Hiram Garcia in an interview with Collider earlier this year,
"This is a character with amazing abilities. He has super speed, can fly, and has world breaking strength to name a few. We wanted to make sure moviegoers feel that throughout the entire movie. You're not going to see him use super speed just once and then it stops, this is part of his arsenal. It's common to see abilities fall to the wayside when dealing with characters like that but one of our many goals was to keep continuity there and push the bar in terms of how we do it. For example, the technology we're using to make Black Adam fly has never been done before. It's completely unique. It was critical for us to ensure that it felt special, authentic, and real. [Director] Jaume [Collet-Serra] took that to heart. Our special effects' team are Oscar winners, and we certainly put them to work."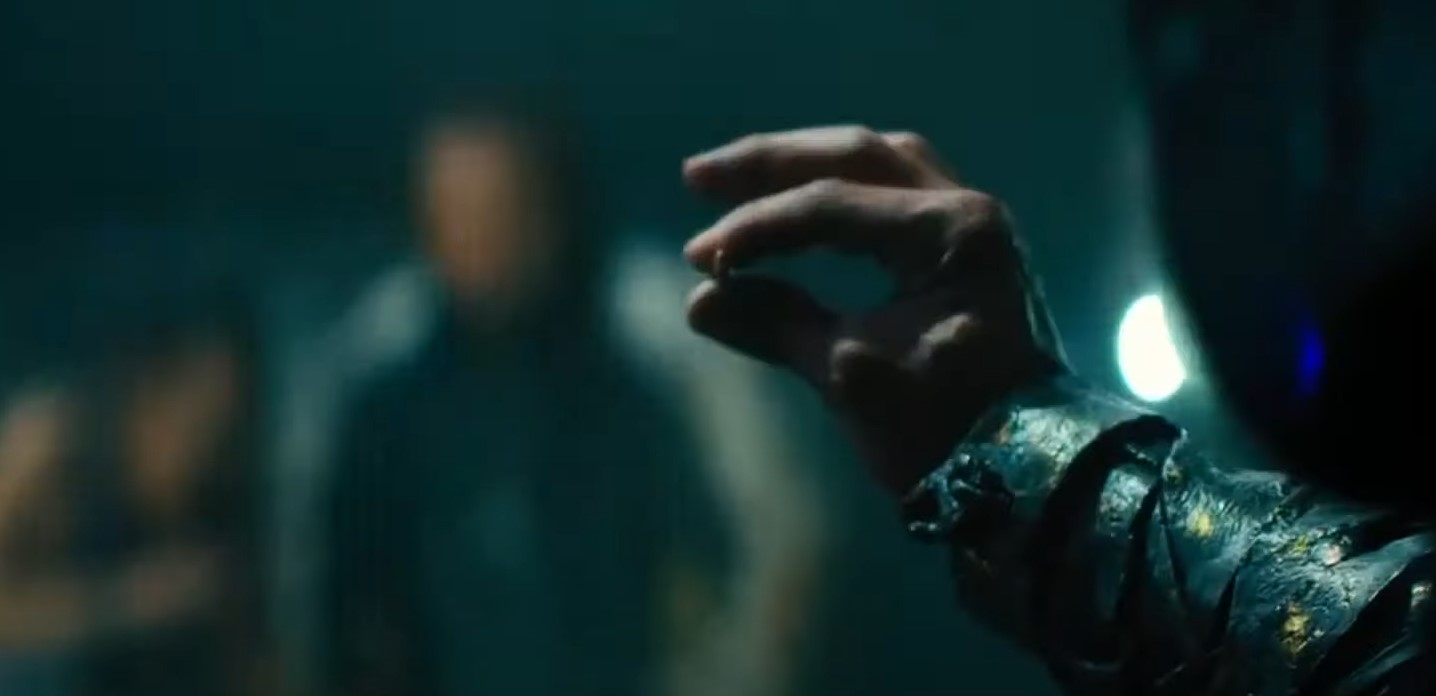 He continued:
"We're just so excited for you and the fans to see the film, because this cast and crew worked exceptionally hard to just make this film feel fresh, and really introduce a new group of incredible characters to the world. All while making sure we unleash Black Adam on the DC Universe in a big way. This guy is an absolute force of nature. A force of nature that dishes out justice the way he wants. Unfortunately not many people walk away from the kind of justice he delivers. We mean it when we say the hierarchy of power in the DC Universe is going to change. When Black Adam arrives, everything's going to change."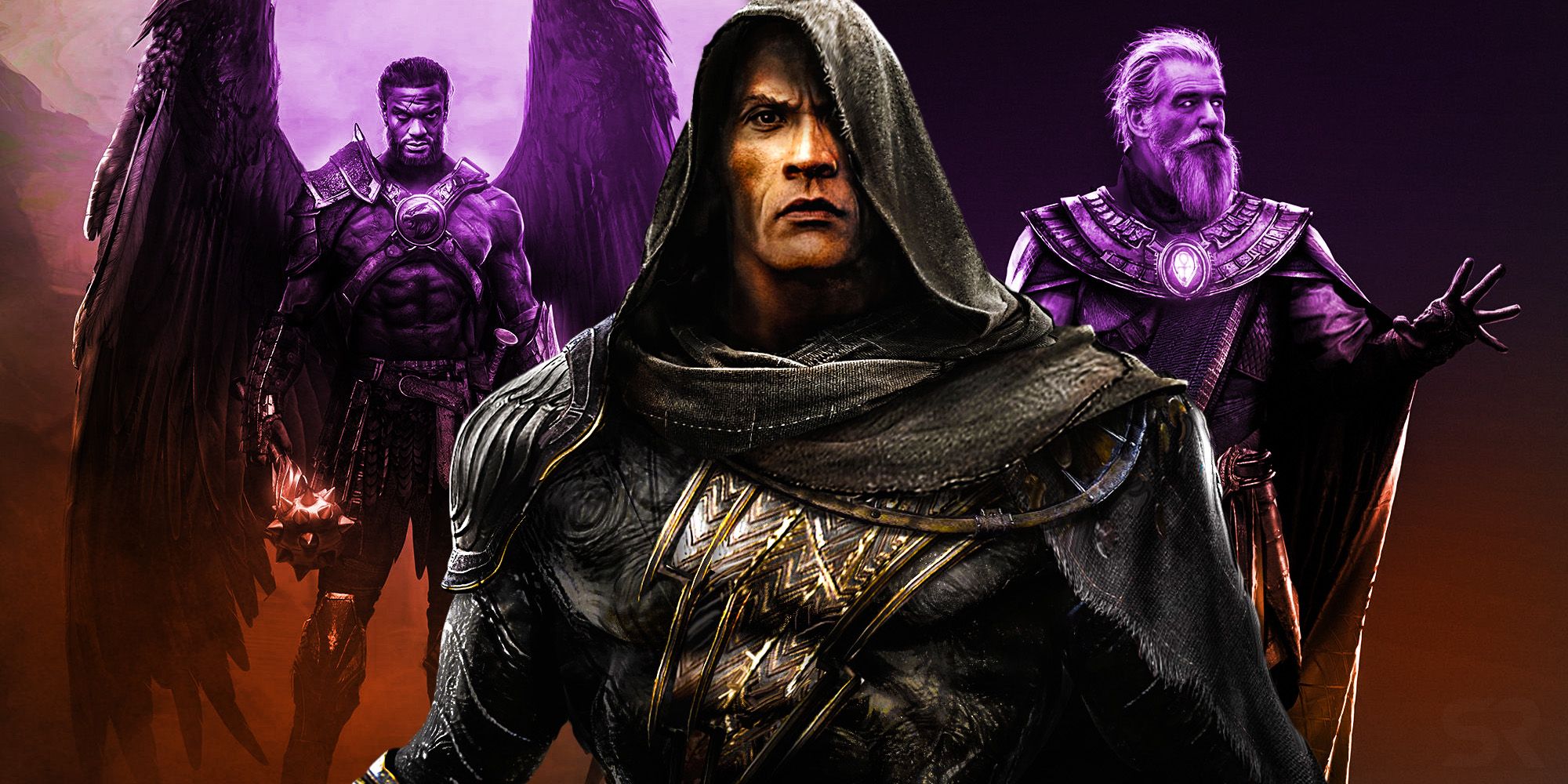 The movie is supposed to change the power dynamics in the DC Universe and this clip is a clear hint of all that. We can clearly see him having some Superman-like capabilities as he stops the speeding bullet and then starts levitating slowly. Fans also got a chance to get a look at the Justice Society of America with Hawkman, played by Aldis Hodge, Atom Smasher, played by Noah Centineo, Cyclone, played by Quintessa Swindell, and Doctor Fate, played by Pierce Brosnan.
Here are the glimpses at their suits:
Doctor Fate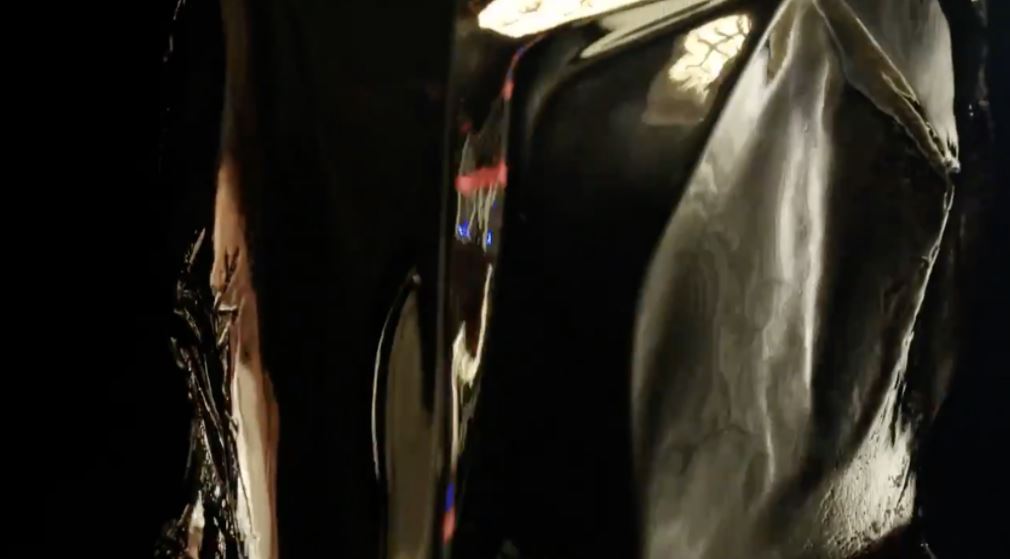 Atom Smasher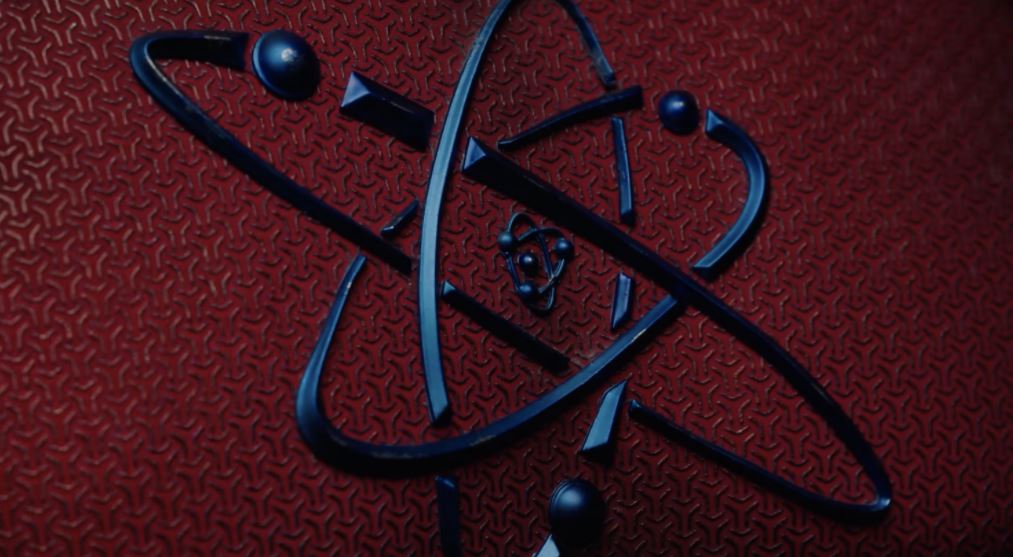 Cyclone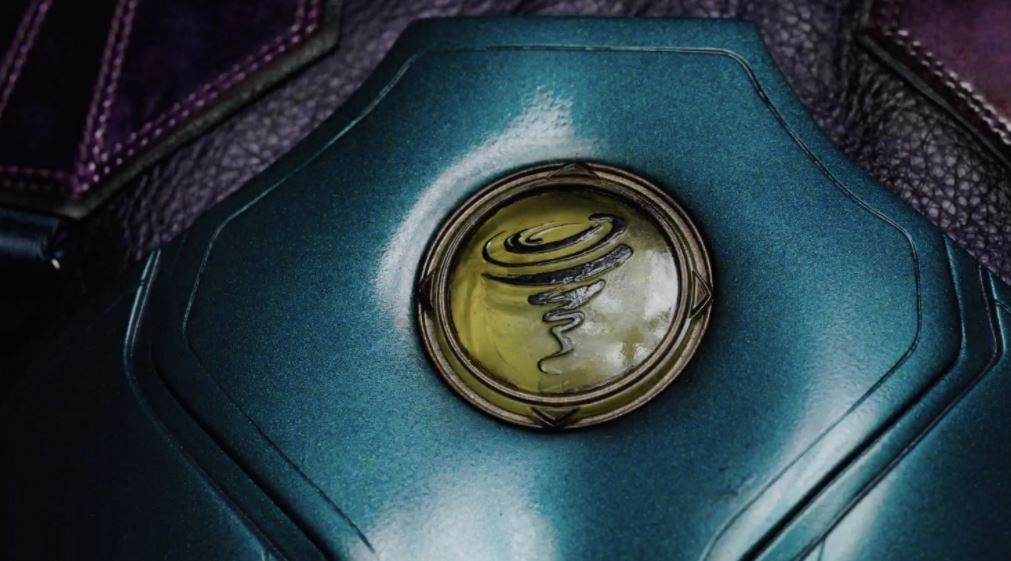 Hawkman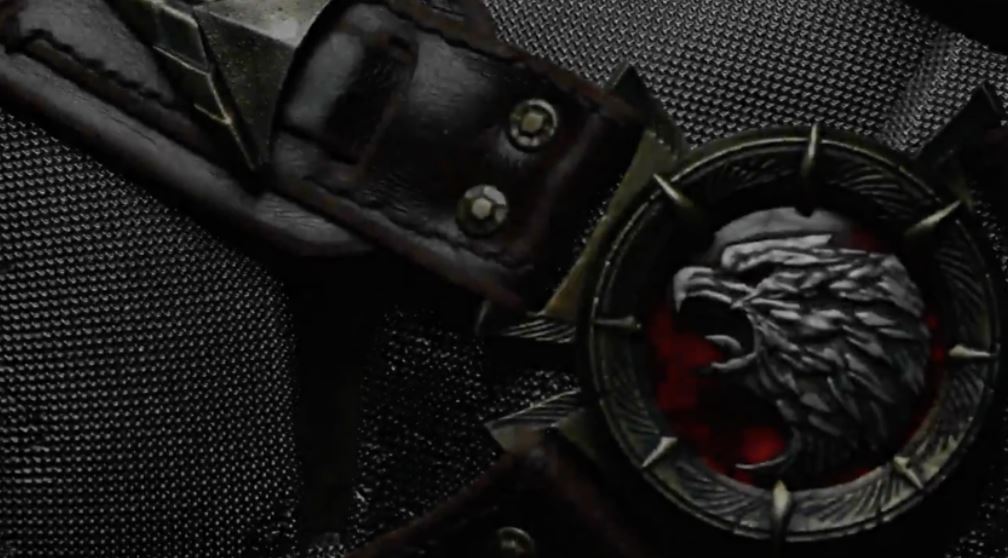 We'll surely get to see the full suits in the coming months.
Black Adam will release on July 29, 2022.
Follow us on Facebook, Instagram & Twitter for more content.
Also Watch: