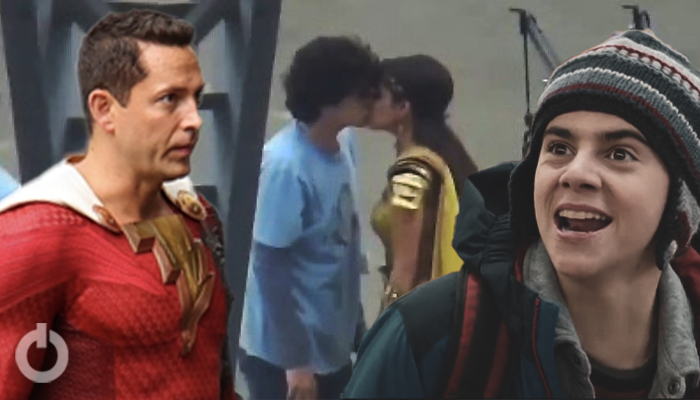 The DCEU has had a very tough time in making sure that they stay afloat. Mostly because they have seen so much failure in recent years concerning their movies.  Batman v Superman was a box office success but was categorically panned by the critics. Then came The Justice League, a movie that the fandom does not like to talk about, partly because they had different expectations from the movie. They wanted the dark and gritty realism that was later delivered by the Snyder Cut. But a rare gem in the DCEU lineup is the Shazam movie, it was one of the funniest and thoroughly enjoyable experiences I have had in a long time. So it comes as no surprise that a second installment of the movie is already being produced. We have quite a lot of details about the movie but perhaps the most interesting is the latest set photo. A tweet of Shazam 2 Set Photo Reveals an unpredictable steamy kiss between Freddy & Atlas.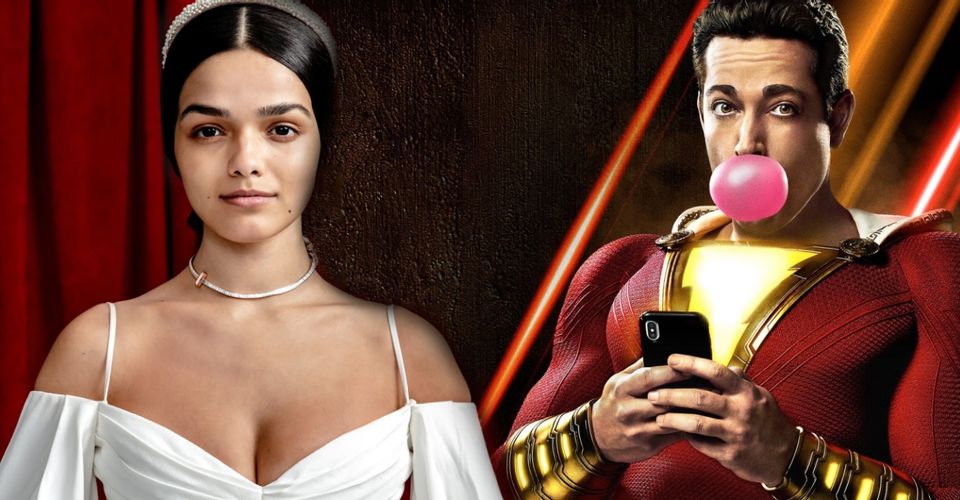 Such news for Shazam! Fury of the Gods means that we have a new B story to focus on while the main cast also contends with the main villain. Shazam is a story about a group of heroes, they are a team and a family. So it comes as a surprise that some of these heroes might be considering delving into romance. I suppose Atlas and Jack are the most obvious choice here. But we still can't help but wonder if this is the right move by the writers especially since we still don't know what role Zegler will be playing.
Take a look at the following photo from Twitter.
The Scoop
Rachel Zegler and Jack Dylan Grazer sharing a kiss on the set of #Shazam: Fury of the Gods. pic.twitter.com/951ckDAXDp

— Shazam Updates (@ShazamNews) August 7, 2021
The interesting about the picture is that it reveals Zegler's costume along with her potential romance with Jack. The idea is that the characters seem to be sharing an embrace in the middle of a precarious situation. Whether this is while fighting a villain or otherwise is unclear as of yet but we suppose it does not matter. WB is smart enough to know how to develop a proper romance between young adults and they seem to be following their MO to a T.
Other than that it seems that the second Shazam movie is coming along very nicely. It was revealed a little while back that the movie will feature two independent and new villains that will be threatening the new DCEU soon. It'll be very interesting to see how the young superhero team contends with two new evils. There is also speculation that Zegler's character is in cahoots with the antagonists, but the lack of evidence makes us question the legitimacy of this claim.
Regardless, we are happy to see that the movie is progressing stupendously. Let us know what you think about the development and whether you agree with it. Keep watching this space for everything Marvel, DC & Hollywood.
The Suicide Squad is currently running in theatres and on HBO Max. The other confirmed upcoming films from DC's slate include The Batman, which arrives on March 4, 2022, Black Adam on July 29, 2022, The Flash on November 4, 2022, Aquaman 2 on December 16, 2022, and Shazam! Fury of the Gods will hit theatres on June 2, 2023. DC also has films like a Superman Reboot, Batgirl, Static Shock, Green Lantern Corps. and Blue Beetle under development. But those films are undated till now.
Follow us on Facebook, Instagram & Twitter for more content.
Also Watch: