News
Why Dave Bautista Turned Down James Gunn's The Suicide Squad?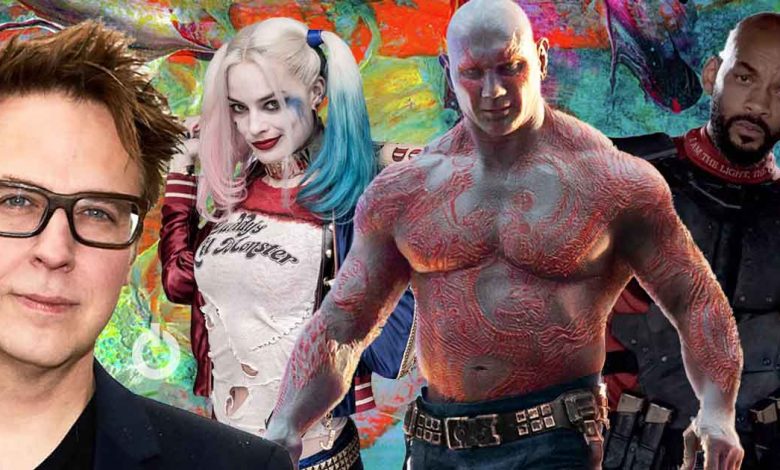 We all know Dave Bautista as a professional wrestler who took the entire WWE by storm with his streak of wins and animal-like behaviour when it came to the ring. Undeniably, with his years of handwork as a professional wrestler, he is now in the Hall of Fame in the Worldwide Wrestle Entertainment. But then., in 2006, he made the transition to acting. But it wasn't Guardians of the Galaxy where he played the role of Drax, and the fans were instantly in love with him. His quirky behavior and overall portrayal of the character just amused the fans so much that he became an integral part of the film, moreover an integral part of the Marvel Cinematic Universe. Bautista has since appeared in four different MCU films, with Guardians of the Galaxy Vol. 3 still to come. Outside of the MCU, Bautista has appeared in films like Spectre and Blade Runner 2049, and audiences will see him in Dune later this year.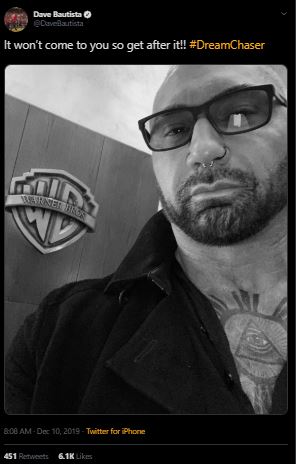 As of recently, it has been discovered that Dave Bautista turned down a role in James Gunn's The Suicide Squad. Why is that you ask? Well, it's because he rather decided to appear in Zack Snyder's Army of the Dead. While Bautista takes on more non-MCU roles, his Guardians of the Galaxy director Gunn is switching from the Marvel universe to DC. Gunn wrote and directed The Suicide Squad, the DCEU's second attempt at bringing the famed anti-hero team to the big screen. The Suicide Squad is being treated as a cross between the sequel and the reboot. The original film did not receive many positive reviews but was not bad entirely. All in one, it could be said that the movie can have delivered more if executed right.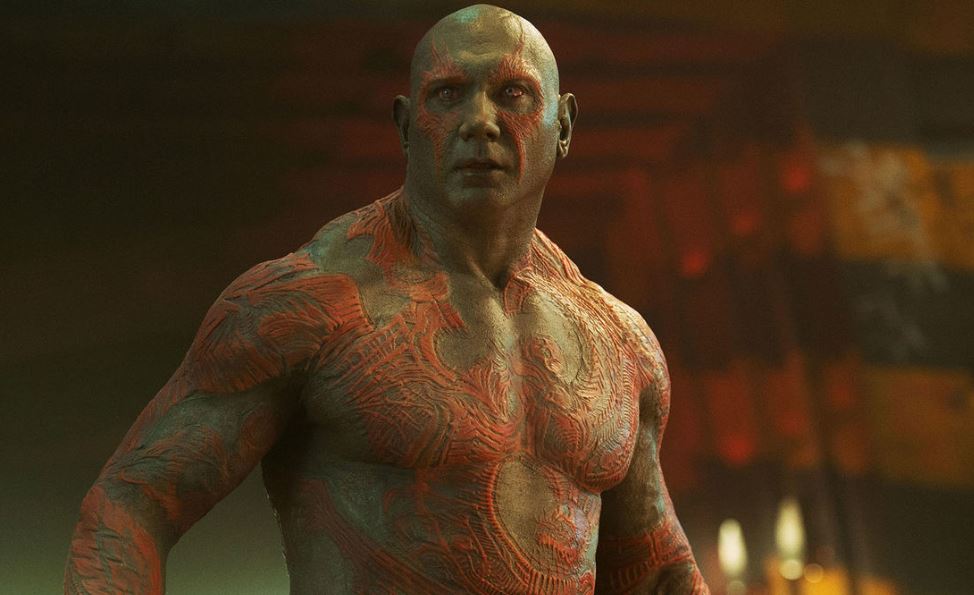 Plus, what really pissed off the fans is Jared Leto's Joker. Though some were really fond of Leto's Joker, some fans just could not stand him. It was obvious because his performance was instantly under scrutiny and was compared with Heath Ledger's Joker, which won an Oscar as well. Jared Leto's Joker wore tight skin fit suits, was a little too maniac, and had a bunch of tattoos. More like, the tattoos had a bit of skin on it rather than being it the other way round. And to top it all of, fans of the said character Joker, got to hear Jared Leto's awkward laugh. It really didn't end well and he had to deal with the short end of the stick. And when Joker was released in 2019 starring Joaquin Phoenix, Jared Leto was seemingly upset about it. This comes as no surprise because most of Jared Leto's Joker footage was cut out on the editing stage and never really made it to the final cut. This only made fans more suspicious of Leto's capabilities of method acting for which he is known.
The Suicide Squad is bursting with big-name stars like Idris Elba and John Cena, and evidently, Bautista could have been one of them. In a new EW feature about Snyder's upcoming Army of the Dead, it's mentioned that Bautista turned down a part in The Suicide Squad just so he could appear in Snyder's film. This is particularly notable because, though Snyder offered him the part right away, Bautista initially turned it down.
"I said I wasn't interested," Bautista said.

"I had this chip on my shoulder and was looking for juicy [dramatic roles]. Then I read the script and it was a lot deeper and had more layers than I thought. And also, to be quite frank, I wanted to work with Zack."
With this, Batista will lead Army of the Dead, which is scheduled to premiere on Netflix this summer. Described as a zombie heist movie, Army of the Dead has been in development for years, and fans are eager to finally see it come to life. Bautista has shared his desire to transition into more dramatic roles, hence his reluctance to sign up for Snyder's project.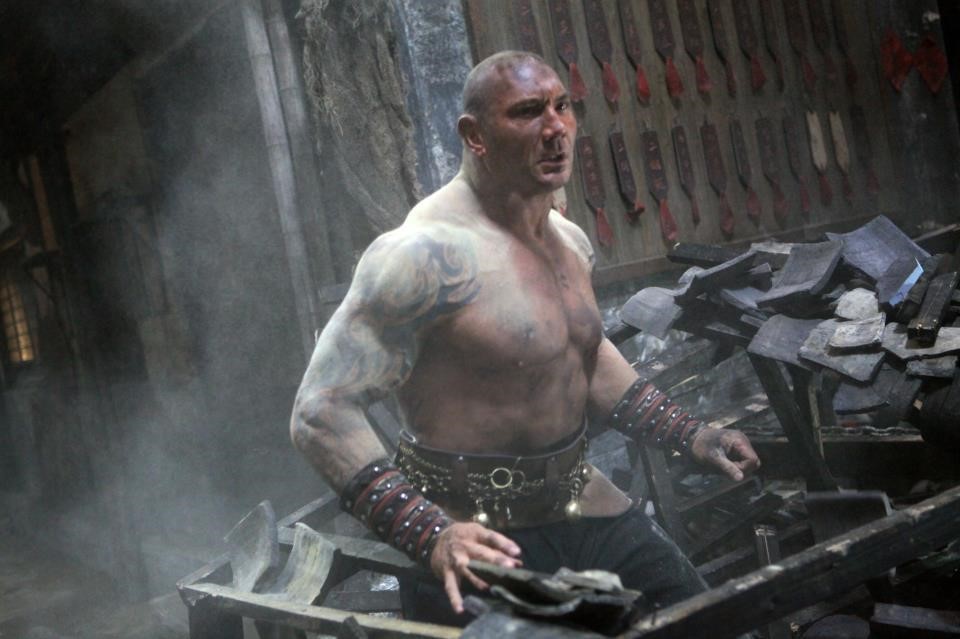 Even though it is straight-up exciting to see Bautista in Army of the Dead, it's really disappointing to know that he missed out on the chance to reunite with Gunn for a new project. Be it Marvel Cinematic Universe of DC Extended Universe, Dave Bautista can definitely spice up a movie with his presence.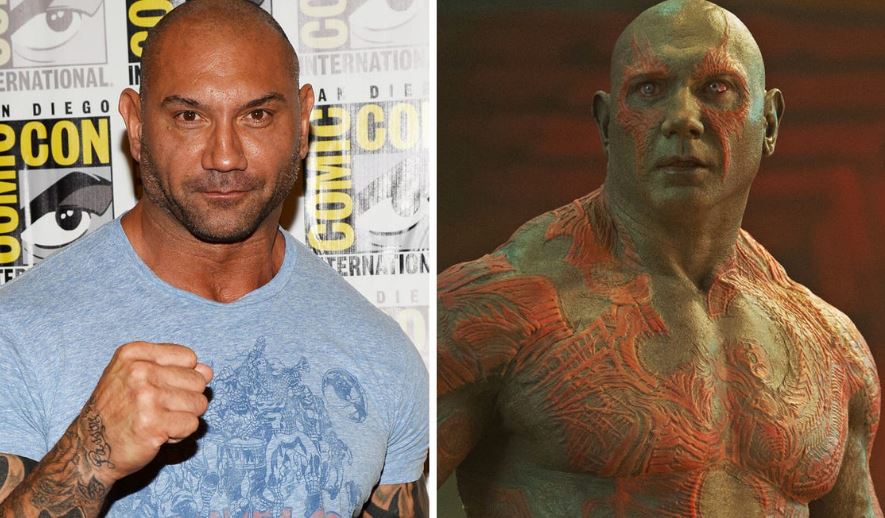 And this comes as a surprise as Bautista himself showed interest in being a part of the film when it was first announced. Ultimately, however, Bautista chose something new.