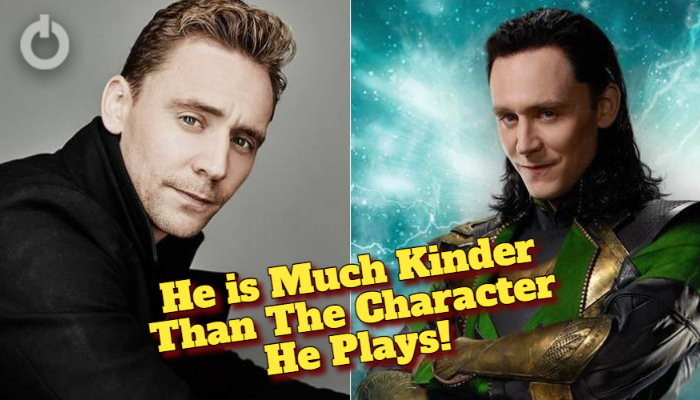 The MCU is a big family that not only includes the actors but directors, producers, and stunt doubles too. As we finally settle for a while after Loki, a very interesting story about Tom Hiddleston has hit the internet. This Friday, Sophia DI Martino's stunt double for the first six episodes, Briana Darnell, shared a touching story about Tom Hiddleston. She took to her social media to tell how Hiddleston helped calm her down during a panic attack on the set.
A Touching Story About Tom Hiddleston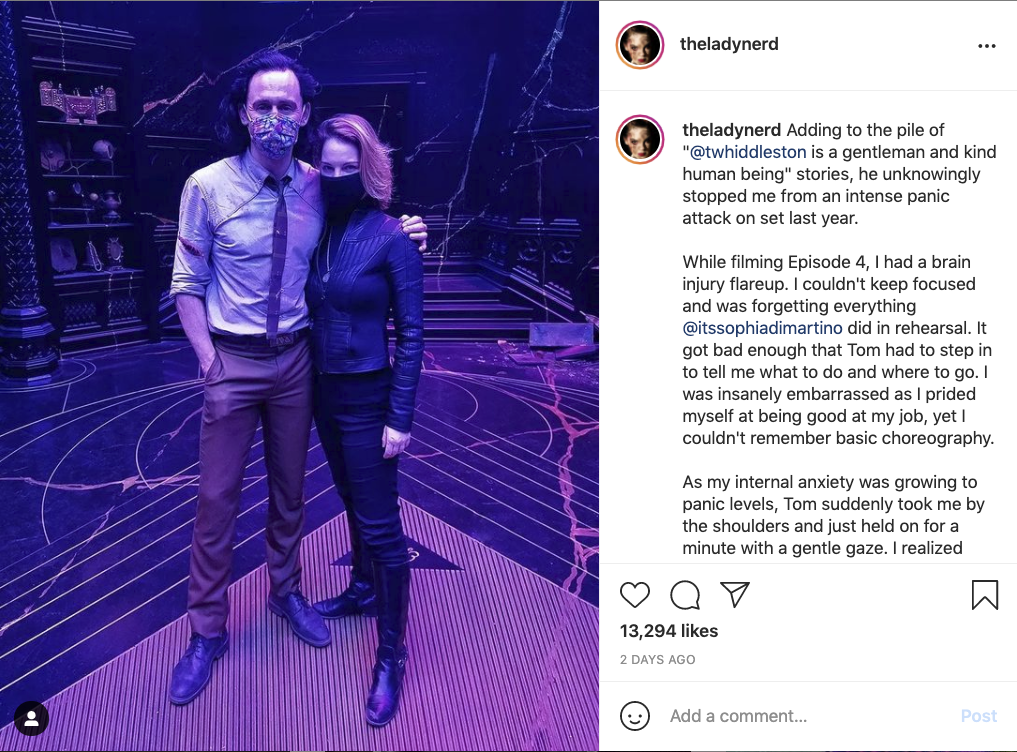 Briana Darnell said that she had an intense panic attack on the set. But Hiddleston being the gentleman that he is came to the rescue. This guy is known for being caring and gentle when it comes to such incidences. Tom helped her to calm down while filming a scene on Loki. Darnell took to her Instagram and said:
"Adding to the pile of '@twhiddleston is a gentleman and kind human being' stories, he unknowingly stopped me from an intense panic attack on set last year," Darnell posted. "While filming Episode 4, I had a brain injury flare-up. I couldn't keep focused and was forgetting everything @itssophiadimartino did in rehearsal. It got bad enough that Tom had to step in to tell me what to do and where to go. I was insanely embarrassed as I prided myself at being good at my job, yet I couldn't remember basic choreography."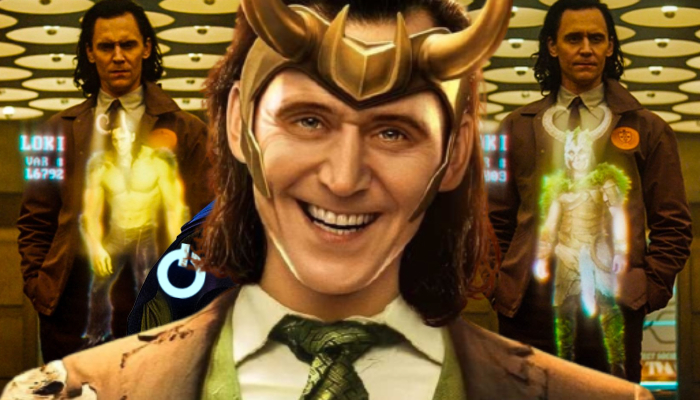 Darnell had a brain injury flare-up whilst shooting. This resulted in her being so distracted that she couldn't remember anything. Now, obviously, when an actor of great stature such as Hiddleston himself tells you what to do, it's embarrassing. But Darnell continued and said:
"As my internal anxiety was growing to panic levels, Tom suddenly took me by the shoulders and just held on for a minute with a gentle gaze. I realized later it was actually part of the scene, thus was likely just Tom being in the moment. But I like to think somehow, subconsciously he picked up on me needing comfort at that moment," she added.
It's good to see that Hiddleston came to the rescue, even if unknowingly. Recently, Hiddleston said that he could play Loki forever, and we want that too. Loki is currently streaming on Disney+ with the second season on the way. What are your thoughts on this touching story about Tom Hiddleston? Let us know in the comments.
Follow us on Facebook, Instagram & Twitter for more content.
Also Watch: