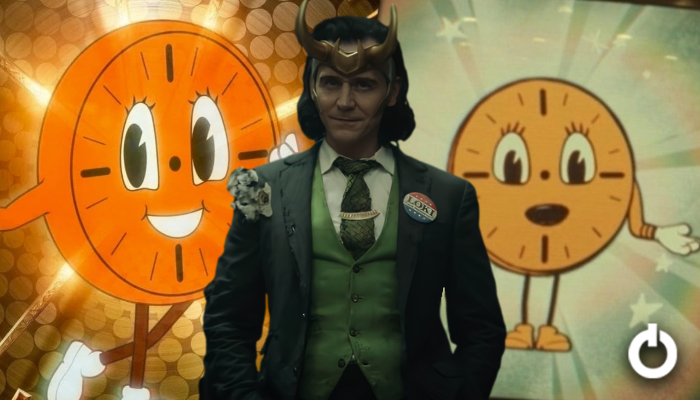 The Disney+ series Loki recently released its episode 3 titled, "Lamentis". The show finds Loki trying to find a place for himself in the world. Moreover, we see an unusual alliance forming in episode 3 between Loki and Sylvie. So far, he's far from finding the rightful place. But let's take a quick trip to episode 1. When Loki first arrived at the TVA, he was introduced to the ever so sweet Miss Minutes. Her presentation explained that the Multiverse was thrown in disarray because of the temporal war for supremacy. But apparently, there was a deleted intro of Miss Minutes. She had an alternate debut according to Loki's director.
Deleted Intro of Miss Minutes In Loki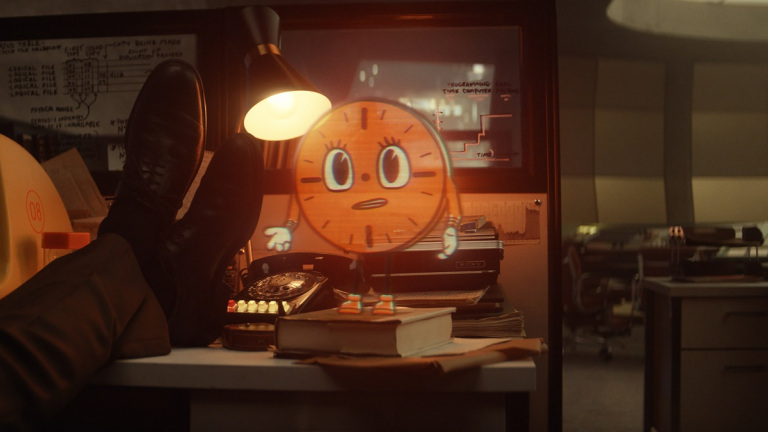 So far, Miss Minutes has been seen in the first two episodes. And in my opinion, she is that one cheeky element that drives the show in a sober direction. Miss Minutes is basically an A.I., whose job so far is to explain the purpose of the TVA, Time-Keepers, Sacred Timeline, and the Variant itself. But it looks like she had a different way of debating in Loki. Recently, director Kate Herron spoke with ET about the deleted intro of Miss Minutes.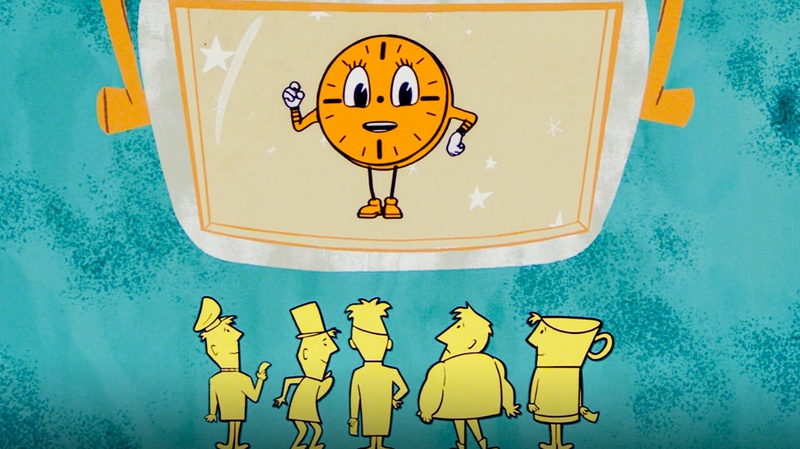 She said:
"She's incredible! What I love about it is that she's in our first episode and she actually used to come out of the presentation that Loki watches — she came out on the screen — but it was too crazy. We were like, 'OK, we can't do that in the first episode. We'll do it in the second episode!'"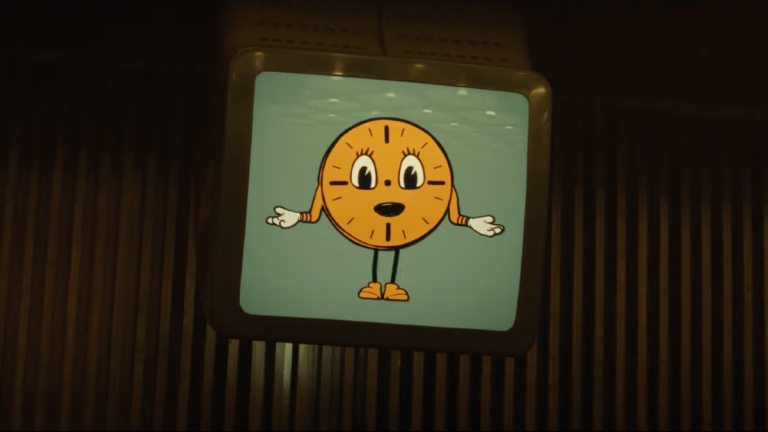 Kate Herron's point about how Miss Minute represents the TVA's status quo is actually true. Speaking as a viewer, if it wasn't for her presentation, I would have been confused throughout. And the same goes for Loki as well. He was distorted, confused, and felt out of place. It was Miss Minutes' presentation that made things clear to him. She explained the meaning of a 'Variant', and everything that the TVA stood for. Honestly, it didn't throw me off of my scent. The show is a lot of things, and weird is just one of them.
Loki Director On Miss Minutes' Importance
Kate Herron, the director of Loki, thinks that Miss MInutes represents the weird aspect of the show. Moreover,  she is part of the TVA's status quo, which is really crucial. The viewers were bound to feel confused about the nature of the show, but Miss Minutes actually rectifies it. Plus, she also does justice to Herron's approach.
Speaking on the same matter, she said:
"But what I love about her is that we're seeing the TVA through Loki's eyes and it's, like, the status quo, right? And if our status quo is a Southern-talking, Roger Rabbit-style clock, the show is going to probably get quite weird. I think that's what I love about her. And obviously, Tara [Strong] is awesome. Yeah, Miss Minutes is a lot of fun."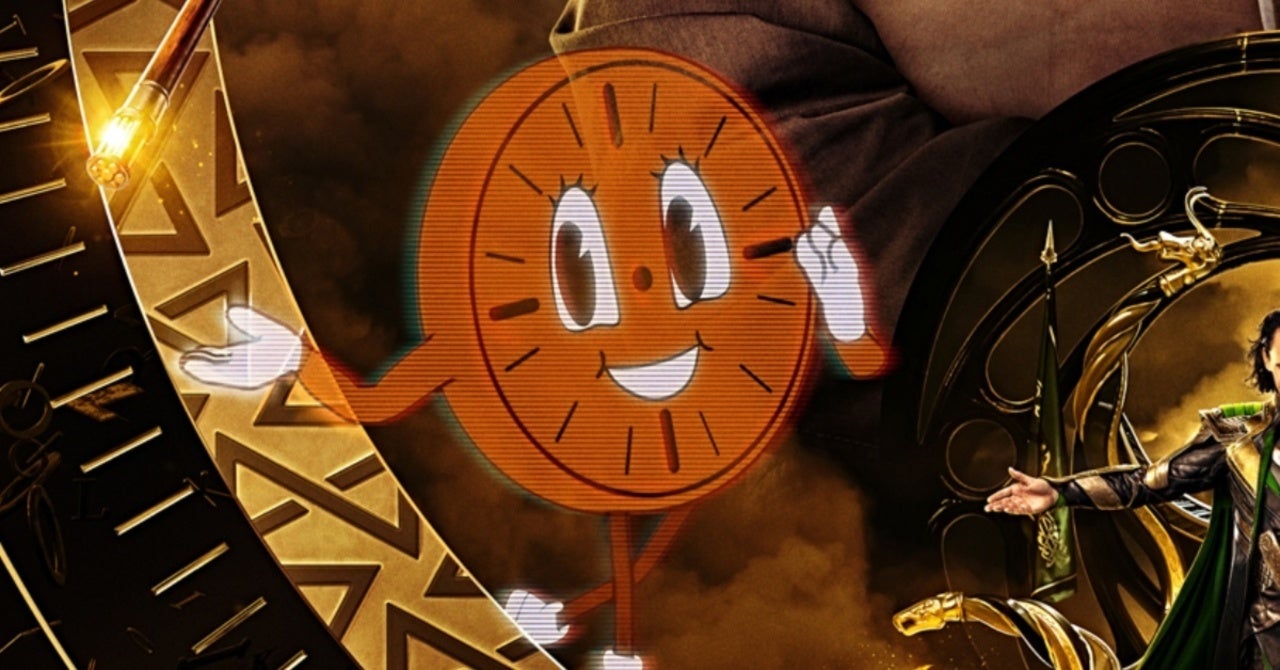 Miss Minutes is an A.I., with many abilities. We first saw her in the premiere, "Glorious Purpose," where she was simply a presentation, somewhat like a PowerPoint. I didn't think that she would be anything more than this. But episode 2, "Variant" changed that. It was revealed that she can actually interact with the variants present in the TVA. She was seen teaching and questioning Loki about the TVA operations and rules. Moreover, she is aware of space, and can move too!
Miss Minutes In Future Episodes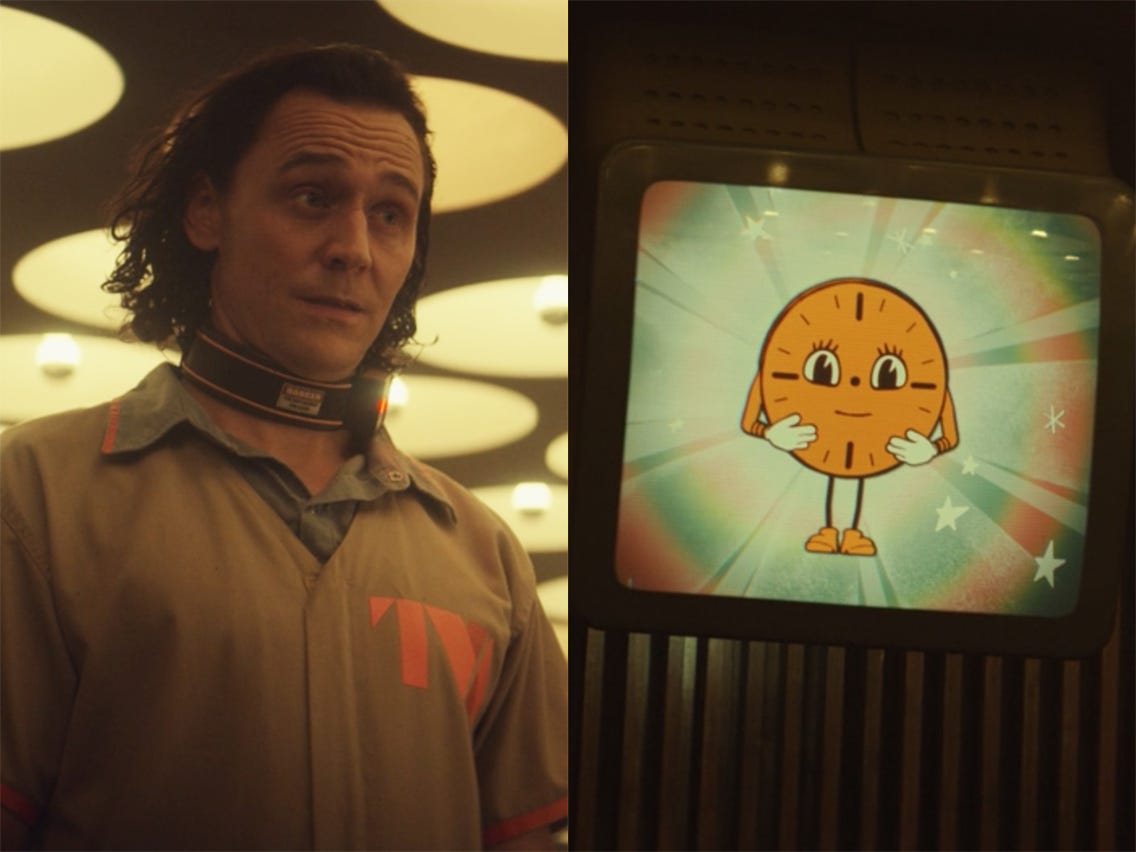 Our very own Kate Herron has confirmed that Miss Minutes will, in fact, appear again on the show. If I was to gauge her time of appearance, I think it will be in the next one. In the previous episode, "Lamentis," it was revealed that the TVA agents are actually variants, as revealed by Sylvie. It could be that Loki will go back to the TVA and asks for clarity from Miss Minutes. That is considering that she actually knows everything, and learns more with every interaction.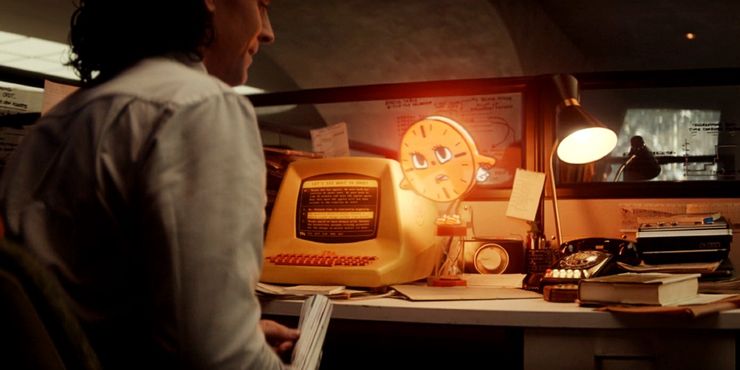 Her appearance in the show will show us more sides to her character. Herron spilled that there is probably more to her character that hasn't been shown yet. So, maybe there's another buttery presentation coming to us in the voice of Tara Strong. I think that she will reveal something really crucial now. That comes in the wake of recent events and how Hiddleston has warned us that episode 4 and 5 will blow our minds. So, let's wait for it!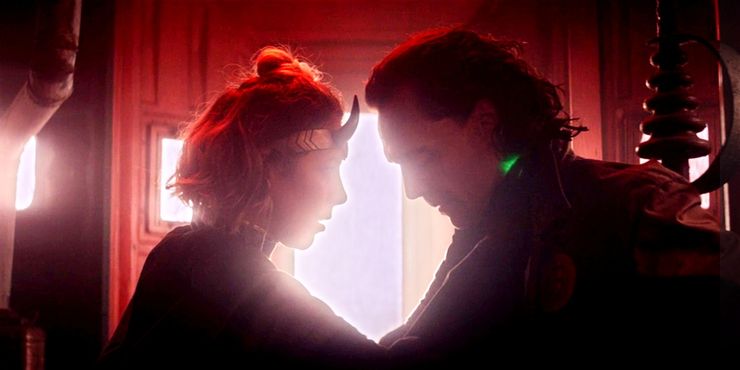 Are you excited to see Miss Minutes once again? Loki stars Tom Hiddleston as the God of Mischief, Owen Wilson as Mobius M. Mobius, Gugu Mbatha-Raw as Ravonna Lexus Renslayer, Wunmi Mosaku as Hunter B-15, and Sophia Di Martino, Richard E. Grant, Sasha Lane, and Eugene Cordero in undisclosed roles. It is available on Disney+, with new episodes coming every Wednesday.