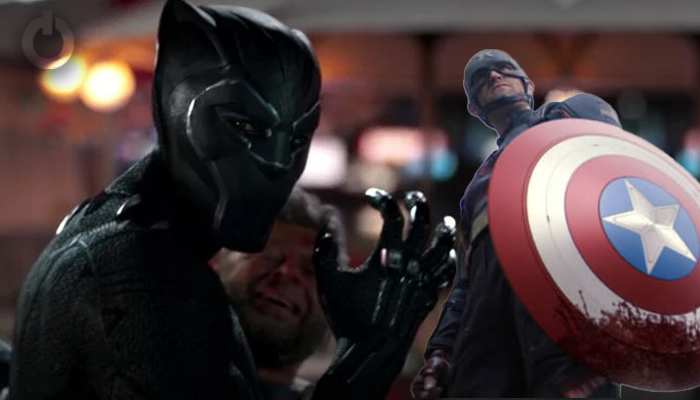 Captain America John Walker publicly killing a Flag-Smasher has been the most shocking moment in The Falcon and the Winter Soldier. But King T'Challa almost committed the same mistake in Black Panther. It is a very interesting parallel between two superheroes.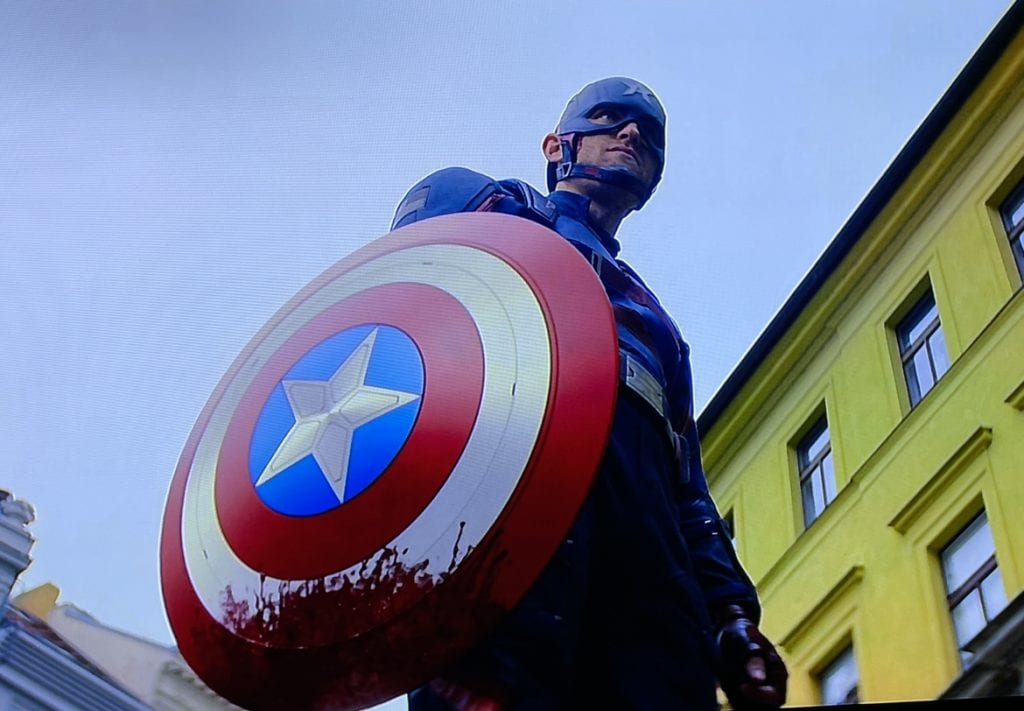 Black Panther was introduced to MCU in Captain America: Civil War. T'Challa wanted revenge after his father, King T'Chaka was killed in the bombing of the UN. This was caused by Baron Zemo. T'Challa was consumed with vengeance. He believed Bucky Barnes, who was framed by Zemo was responsible. When Black Panther pursued Barnes and crossed paths with the Avengers, he joined Team Iron Man. They were against Team Cap, which was protecting the Winter Soldier.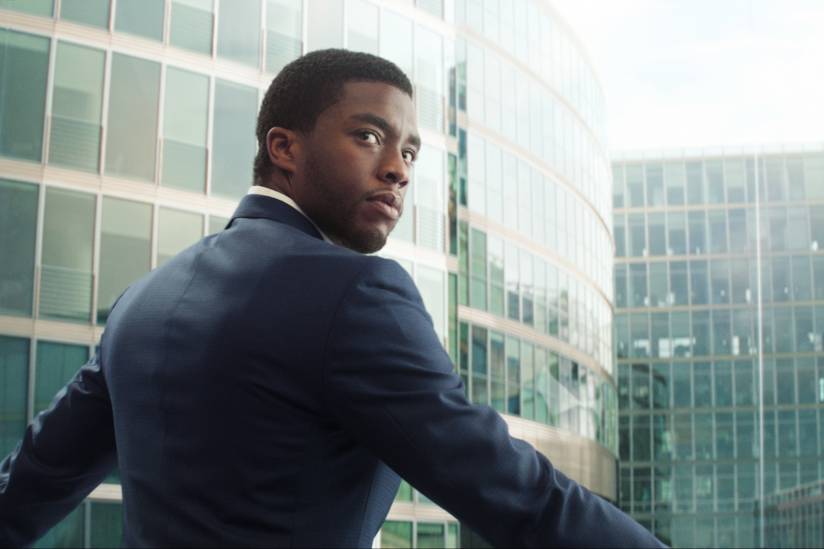 T'Challa chased Barnes from Europe to HYDRA's secret base in Siberia. Zemo was there waiting to expose and destroy the remnants of the Winter Soldier Program. He later confessed that he was responsible for the UN bombing. He revealed the truth and orchestrated the Avengers' collapse. T'Challa saw that his own quest for retribution looked like Zemo's. He decided to spare the villain's life instead of falling down the same twisted route.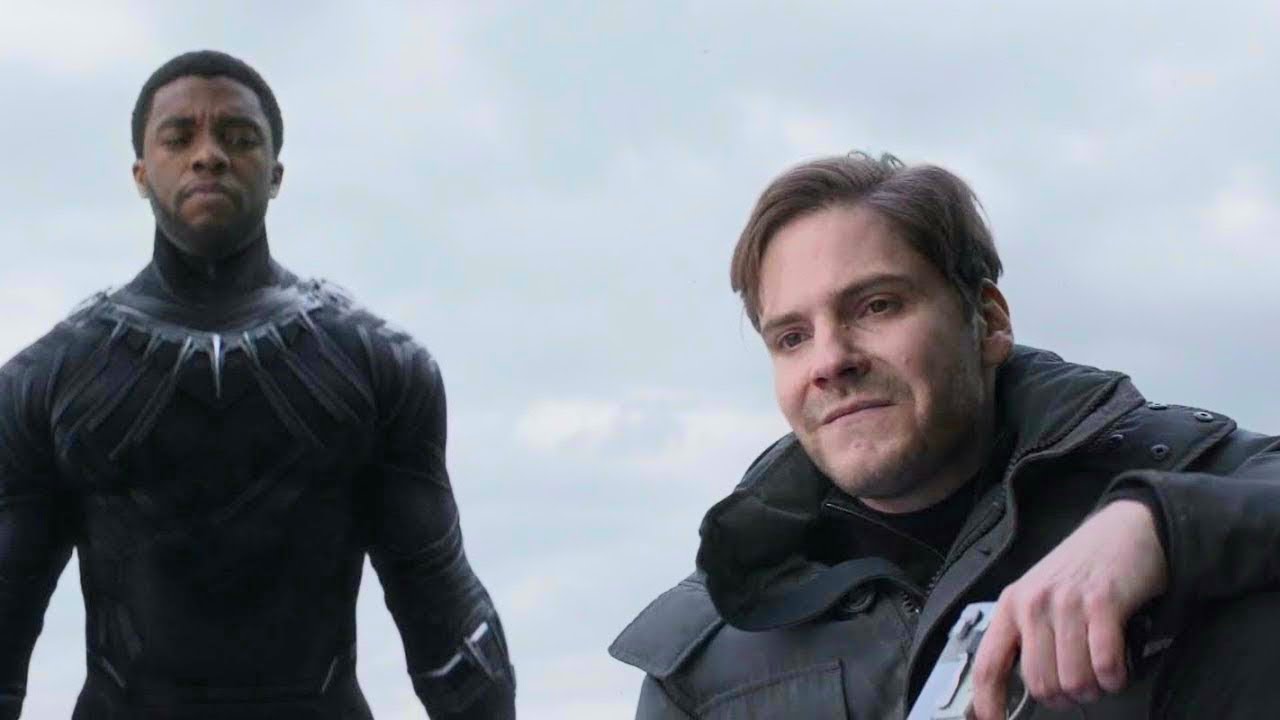 John Walker faced a similar situation in The Falcon and the Winter Soldier. But this time he gave in to his desire to finish his enemy. The show's portrayal of Walker displays how he is not able to match up to the Captain America mantle. This is because Sam and Bucky regard him with certain suspicions. He is outclassed by the superpowered Flag-Smashers and Dora Milaje, who have no superpowers.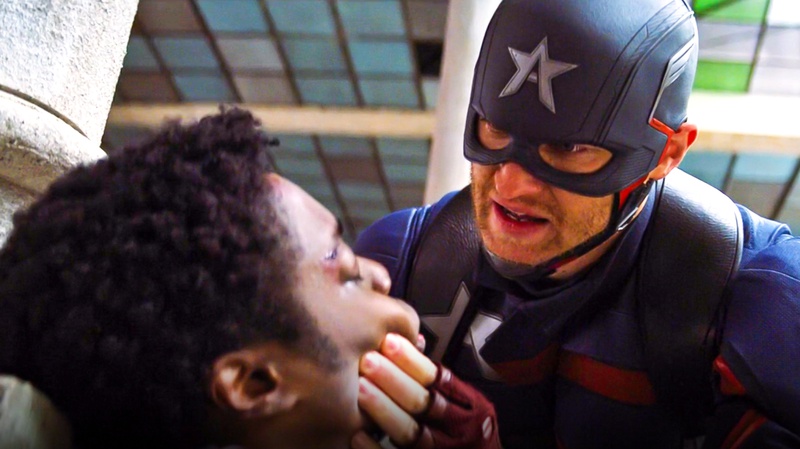 The fourth episode of the season confirms the important difference between both the versions of Captain America. Walker is now enhanced by the super-soldier serum. His rage took over after his teammate was killed. He uses his powers to kill the Flag-Smasher named Nico in public. T'Challa also faced a similar moment of truth in Black Panther.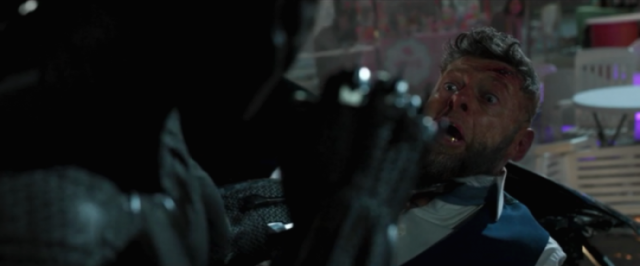 When T'Challa, Nakia and Okoye went to Busan, South Korea for capturing Ulysses Klaue, they ended up going after the vibranium thief in a breakneck car chase. T'Challa was in his Black Panther regalia and he caused Klaue's car to crash. He finally got his hands on the villain who stole tons of vibranium and killed Wakandan citizens. He was so enraged that he almost killed Klaue in full view of the bystanders watching. But Okoye and Nakia talked him out of making a huge mistake. Luckily for him, he spared Klaue's life.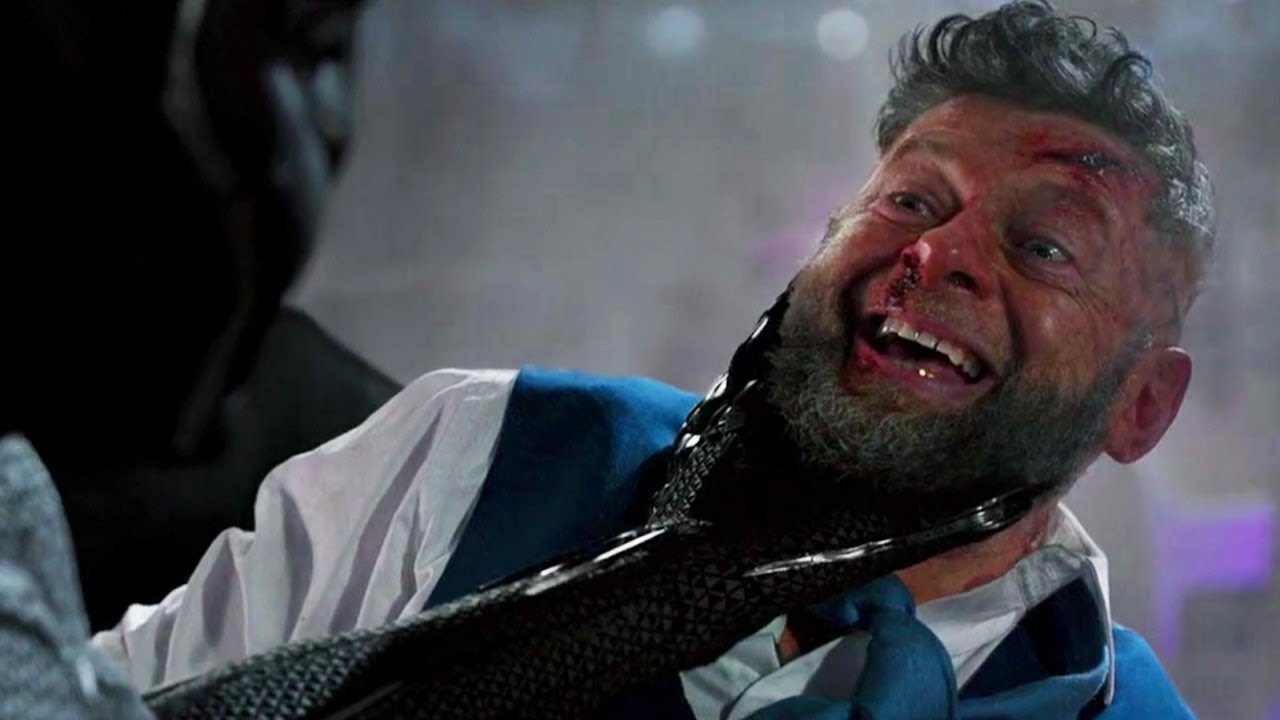 The same incident is repeated in The Falcon and the Winter Soldier. John Walker and T'Challa were in full costume pursuing an enemy who killed people they cared about in a foreign country. Klaue and Matias were fearful of the out-of-control superheroes searching for their blood. The civilian witnesses started recording the incident on their cellphones. When Nakia and Okoye requested T'Challa to stop the murder he was about to commit, they reminded him by saying, "The world watches!" Also, the title of the fourth episode of The Falcon and the Winter Soldier ends with John Walker killing someone is "The Whole World Is Watching". So, this is a great parallel drawn between the two events.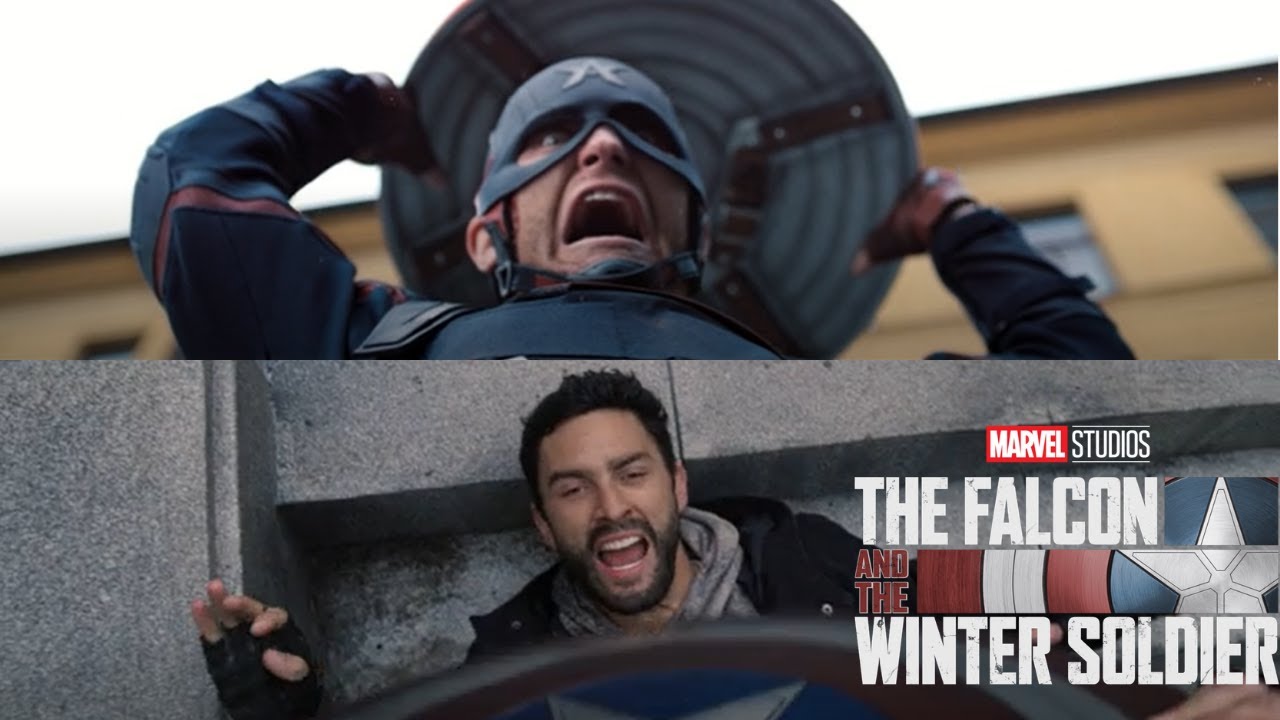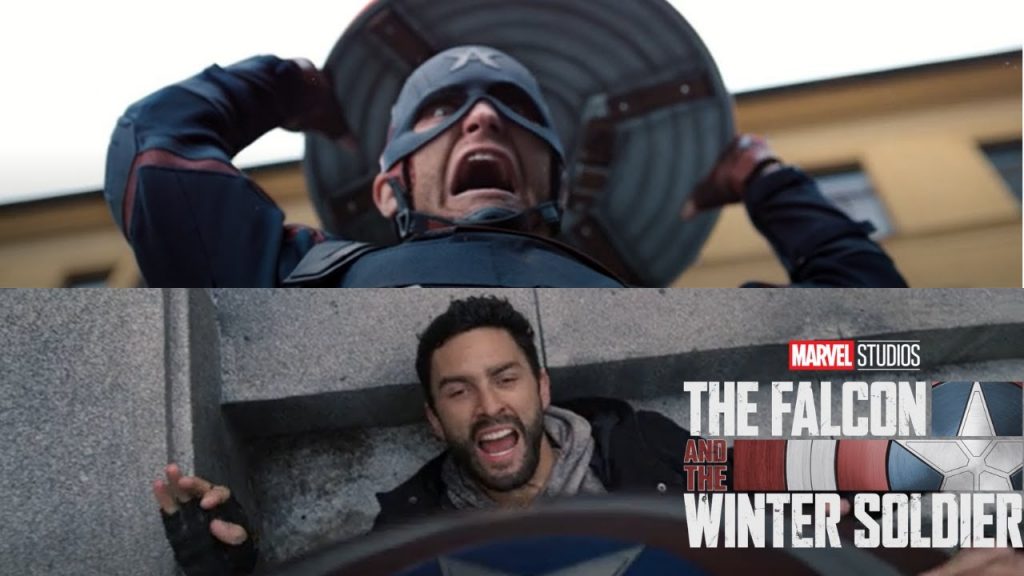 The main difference here is that Okoye and Nakia were there to stop T'Challa's instinct from taking over. They were there to stop him from making a terrible mistake. No one was there to take down John Walker. This was because the person who would have done it, Battlestar, was murdered. T'Challa did not murder Klaue because he was surrounded by his loyal friends and loved ones. But no one was there to stop John Walker from letting his grief and anger push him too far in The Falcon and the Winter Soldier. However, Walker made a bad choice imaginable of his own volition.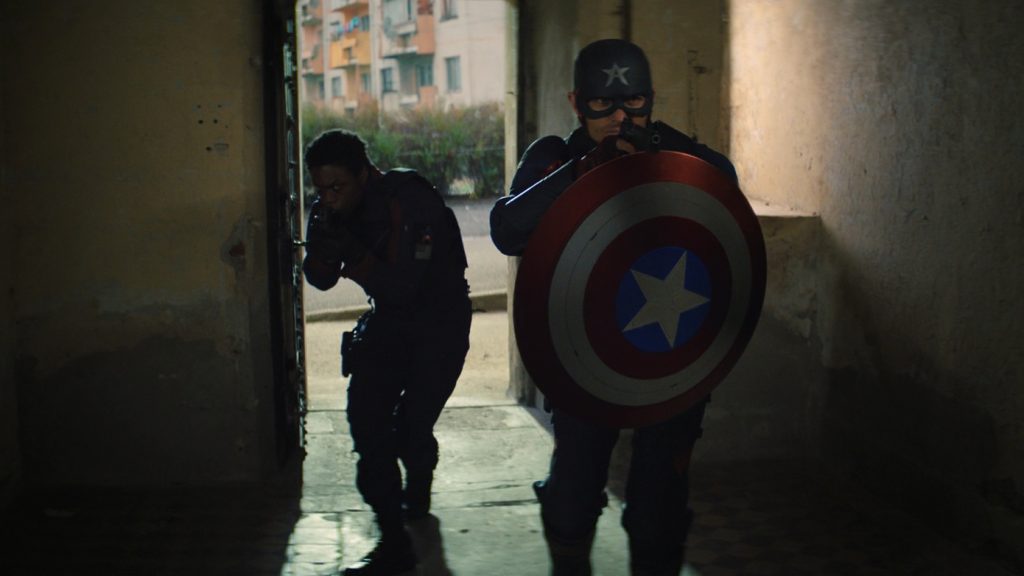 The Falcon and The Winter Soldier is currently streaming on Disney+. Here's the official synopsis:
Following the events of "Avengers: Endgame," Sam Wilson/Falcon (Anthony Mackie) and Bucky Barnes/Winter Soldier (Sebastian Stan) team up in a global adventure that tests their abilities—and their patience—in Marvel Studios' "The Falcon and The Winter Soldier."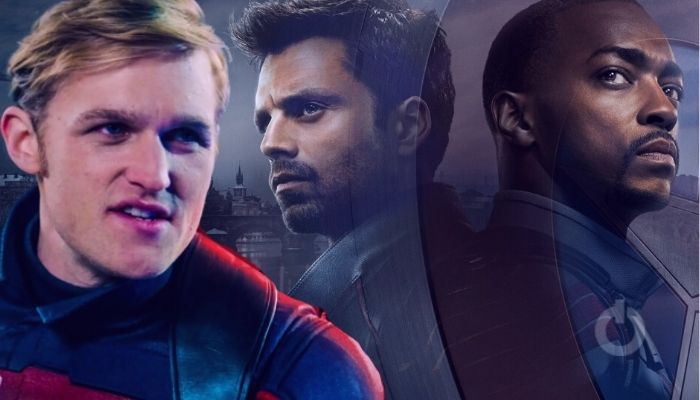 Directed by Kari Skogland, The Falcon and the Winter Soldier stars Anthony Mackie as Sam Wilson, aka Falcon, Sebastian Stan as Bucky Barnes, aka The Winter Soldier, Daniel Brühl as Baron Helmut Zemo, Emily VanCamp as Sharon Carter, Wyatt Russell as John Walker, Desmond Chiam, Miki Ishikawa, Noah Mills, and Carl Lumbly.