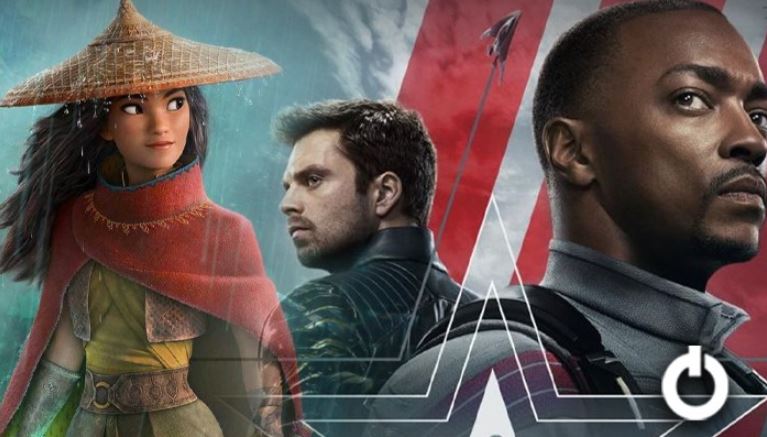 Super Bowl 2021 Movie & TV Show Trailer: 
The Super Bowl LV is a festival for us avid viewers. With so many trailers for movies and series, all we can do is go gaga over it and re-watch the trailers till the day a particular project doesn't drop. While the focus is on the exciting competition between the Tampa Bay Buccaneers and the Kansas City Chiefs, professional sport isn't the only thing offered by the yearly event. Though naturally much of the entertainment industry has been slowed in regards to production due to the effect of the coronavirus, the 2021 Super Bowl still has an impressive selection of trailers to reveal to eager viewers. The Super Bowl might not have been as packed as usual, but there were some stand-out moments. Here's every trailer from the 2021 Super Bowl:
Nobody
The most iconic line to be ever uttered in the Super Bowl LV has to be "They stole my kitty cat bracelet!". The Nobody trailer sees the profound actor from Better Call Saul and Breaking Bad, Bob Odenkirk, play the role of Hutch Mansell, a kind and gentle father and husband who is often overlooked in life – right up until a break in triggers a dormant instinct for violence that leads him down a dangerous road. Though action-packed, the trailer also suggests dark humor in the film that may make it similar to its main character – an underestimated gem. Nobody releases April 23.
Fast & Furious 9
Much of the trailer provides similar information to its predecessor, but it does provide an interesting look into a car that can transform into a truck, which brings a strong suggestion that this installment may manage to since again up the ante (and antics) of the franchise. F9 is scheduled for 26 May 2021. Diesel's Dom reunites with his old crew for a new mission in F9.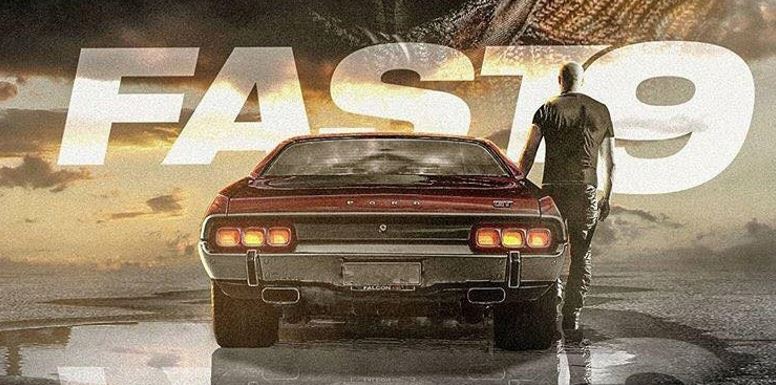 During it, he's pitted against his estranged brother, Jakob (John Cena). Backed up by Cipher (Charlize Theron), the villain appears to be hell-bent on going after Dom, and while the reason why is still unclear, it may very well be personal. Given this, it seems Dom will need all the help he can get in F9.
Old
The film features a family who takes a seemingly innocent trip to the beach – only to discover the place is more than meets the eye, as they begin to age rapidly. As has come to be expected from any M. Night Shyamalan film, Old looks to be a truly brain-warping experience. The movie is inspired by the 2010 graphic novel Sandcastle by Pierre Oscar Lévy and Frederik Peeters,  which itself was compared to The Twilight Zone in regards to its complete surreality – so it's safe to say the Shyamalan edition will prove both fascinating and deeply disturbing. Old releases July 23.
The Falcon & The Winter Soldier
Another trailer that has appeared in both the 2020 and 2021 Super Bowl, The Falcon & The Winter Soldier promises to be yet another interesting MCU show from Disney+. Though much of the show has been revealed in earlier trailers, the Super Bowl LV edition of The Falcon & The Winter Soldier.
It appears to suggest that Steve Rogers may be dead at this point in the timeline, calling into question theories surrounding his scheduled appearance in the MCU. The Falcon and The Winter Soldier releases its first episode on March 19.
Raya And The Last Dragon
Cheerful PG animated films about unity are a resource that there is an endless demand for, and Raya and The Last Dragon appears to provide it skillfully. The Frozen studio brings a tale of legendary dragons and the epic quest to reunite with the last of them, masterfully animated in 3d. Raya and the Last Dragon also brings some surprising voice talent, most notably including Kelly Marie Tran in the lead role, known for her previous work in Star Wars: The Last Jedi.  Raya and The Last Dragon releases March 5 in theatres and on Disney+ for a Premier Access fee.
Coming 2 America
A sequel that comes over three decades after the first installment, Coming 2 America continues the story of Eddie Murphy's 1988 comedy, seeing the actor reprise his role as Zamundan royalty Akeem Joffer. The film sees Joffer go from Prince to King, only to travel to America in order to reconnect with a son he was previously unaware he had. The film is to be released on Amazon Prime Video on March 5.
Prepare the royal screening room for #Coming2America. But for real is it March 5th yet? pic.twitter.com/l2n8y4QkvU

— Prime Video (@PrimeVideo) February 8, 2021
Disney Bundle Trailer
The Disney Bundle trailer does still tease something interesting – a bundled service offering a subscription to Disney+, Hulu, and ESPN+. With subscription-based services becoming more and more that way people consume the majority of their films and television, this could provide a healthy balance between regular scheduled TV, and individual subscription services – allowing for a range of media provided in one fell swoop.
From incredible stories to unforgettable characters, The #DisneyBundle has something for everyone and we're here for it. Get your stream on across #DisneyPlus, @Hulu, and #ESPNplus. https://t.co/ZzGwbLwO5F pic.twitter.com/9PiMmGILeN

— Disney+ (@disneyplus) February 8, 2021
Well, that's a lot for from the film industry to us, and we love it! After a very dry year, we are finally getting to see everything that we should have seen in 2020. But, better late than never. Which project are you most excited about?