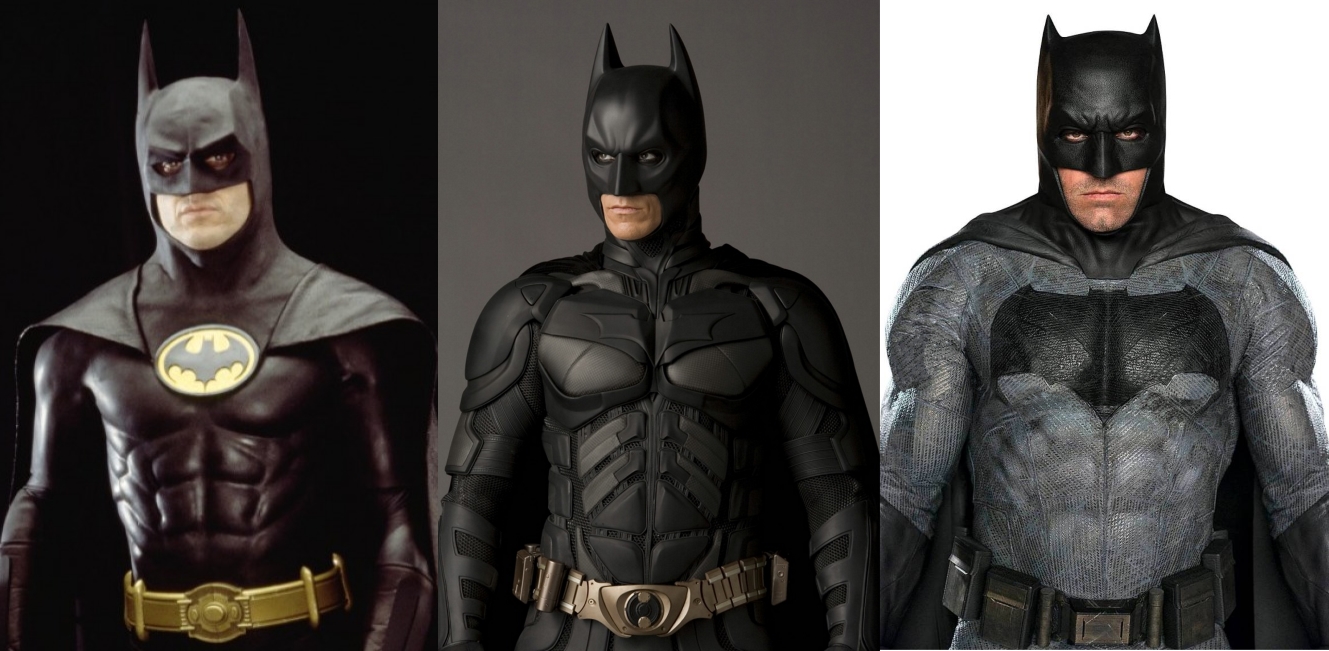 Batman may be the only superhero within the past two centuries to have a broad interpretation on screen. From TV shows to movies, no another superhero has been portrayed as much as The Bat. Here are 3 of the best onscreen versions of Batman ever.
1) Ben Affleck:
When Ben Affleck was announced to be the next Batman for DC Extended universe, there was an outcry from fans declaring the actor unfit for the part.  But despite the first hate, Affleck proved himself to be the Dark Knight that many had been waiting for. The actor's physicality and height made him a towering figure next to his enemies, and the violent nature of this new Batman finally seemed to live up to his comic book counterpart. Affleck still has a couple of films to go in the DCEU, so he would hopefully maintain the quality he represents the character in the future as well.

2) Christian Bale:  
Before Batfleck, Christian Bale's portrayal of the Dark Knight was considered to be the pinnacle of perfection by many. Christopher Nolan's Batman was a grounded character who had a lot of demons to deal with. Bale played the internal struggle that Bruce Wayne felt about Gotham with such a practical nature, that it was hard not to believe in his plight. The insane physical transformation the actor took for the role is also an admirable trait that not many can compare to along with his legendary raspy "Batvoice."

3) Michael Keaton:
In 1989, director Tim Burton took on the task of creating a Batman no one had seen before. In that dark and brooding world, we were introduced to Micheal Keaton's portrayal of Batman. He was a perfect figure to embody this new world. Along with Michelle Pfeiffer and Danny Glover, the once campy Batman had become the Dark Knight that fans wanted to see. Micheal Keaton brought a sense of humor to his portrayal of Bruce Wayne that many still favor to this day.