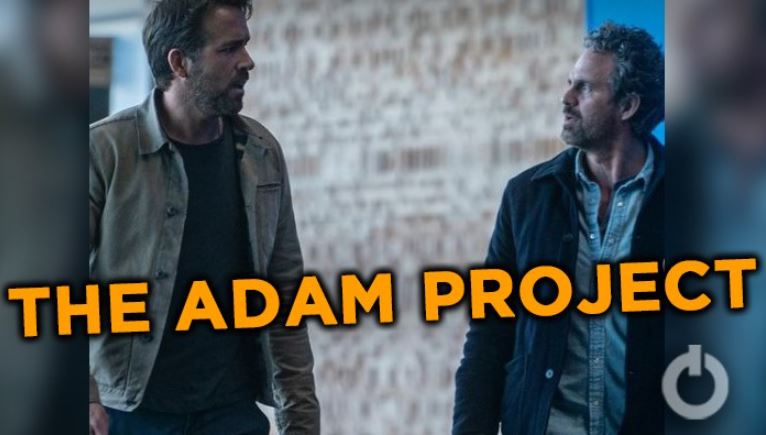 We are no stranger to the fact that Ryan Reynolds is quick on his feet when it comes to putting out metaphors and witty jokes. As of recently, Reynolds just pulled out a Thor: Ragnarok joke in his recent Instagram post with Mark Ruffalo on the set of The Adam Project. The movie is rather interesting as the plot revolves around a man who must travel back in time to get help from his 13-year-old self. The cast, except Ryan Reynolds and Mark Ruffalo, includes Zoe Saldana, Jennifer Garner, Catherine Keener, and many more. The Adam Project is directed by Shawn Levy.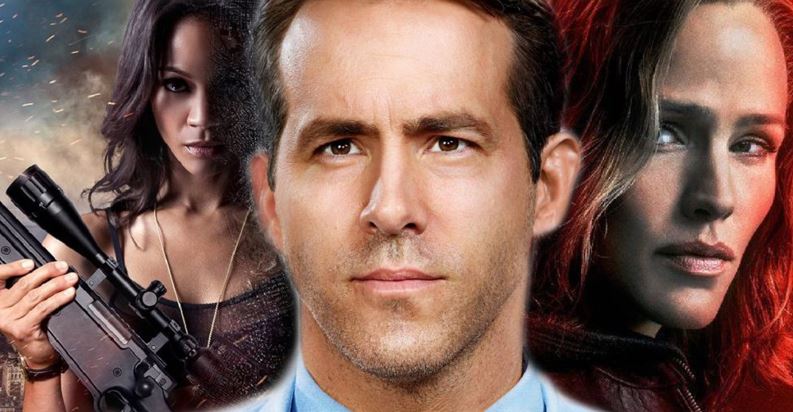 No, not just one, but Reynolds shared a bunch of behind-the-scenes photos on Instagram with the caption,
"I have a friend from work too. But no matter how angry I make him, he stays the same size." The caption is a clear reference from Thor: Ragnarok  when the Avenger Bruce Banner/The Hulk shows up unexpectedly to fight against Thor on Sakaar, and Thor, out of pure surprise claims that "He's a friend from work!"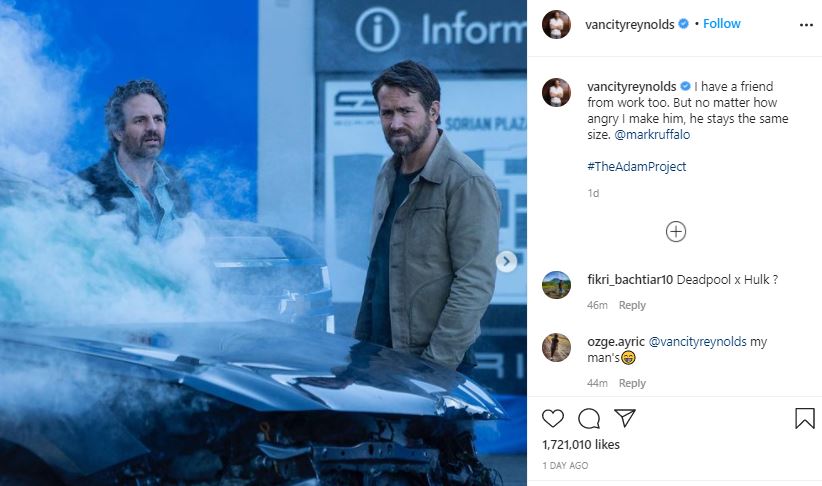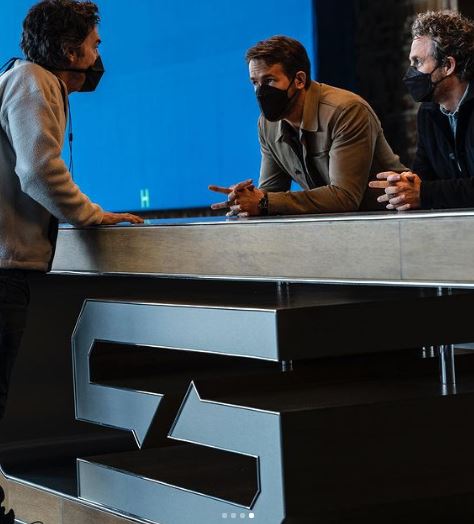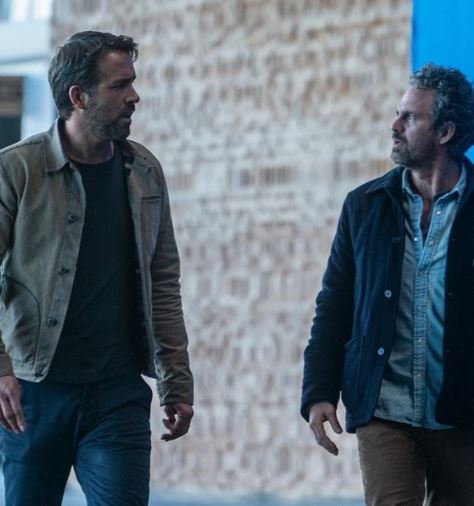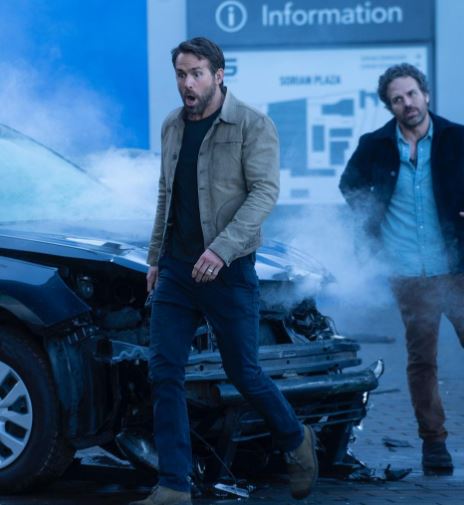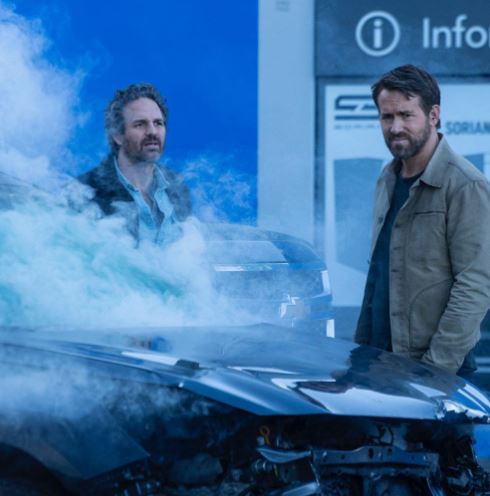 The Adam Project. The official synopsis for the film reads,
"Adam Reed, age 13, and still grieving the sudden death of his father a year earlier, walks into his garage one night to find a wounded pilot hiding there. This mysterious pilot turns out to be the older version of himself from the future, where time travel is in its infancy. He has risked everything to come back in time on a secret mission. Together they must embark on an adventure into the past to find their father, set things right, and save the world. The three working together, both young and grown Adam come to terms with the loss of their father and have a chance to heal the wounds that have shaped them. Adding to the challenge of the mission, the two Adams discover they really don't like each other very much, and if they're going to save the world, they're first going to have to figure out how to get along."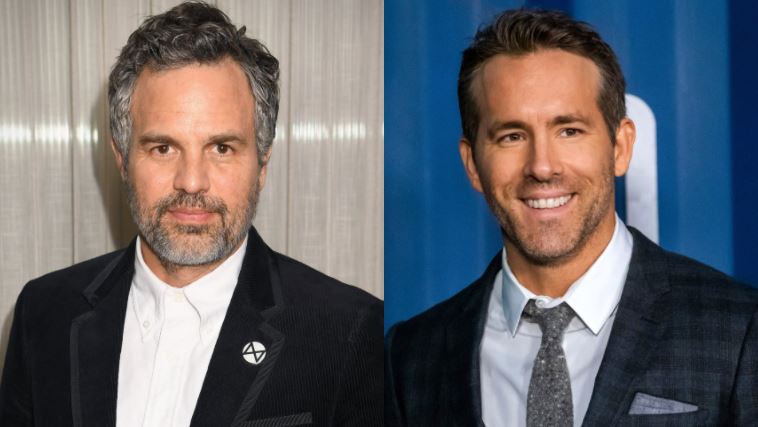 Apart from The Adam Project, there's a huge possibility that we will even get to see Reynolds as the infamous Deadpool, and Ruffalo as The Hulk on the same screen. Ruffalo has played Bruce Banner/The Hulk since 2012's The Avengers, and it has been recently confirmed that Ryan Reynolds' Deadpool 3 will not be an MCU film. In an interview with Collider, Marvel Studios president Kevin Feige confirmed that Deadpool 3 will in fact be a part of the Marvel Cinematic Universe, existing alongside the Avengers.
However, this doesn't mean that the Deadpool franchise will have to be sanitized for a younger audience; Feige confirmed that Deadpool 3 will still be targeted at adults and will keep its R-rating. Filming for Deadpool 3 isn't expected to begin until 2022.