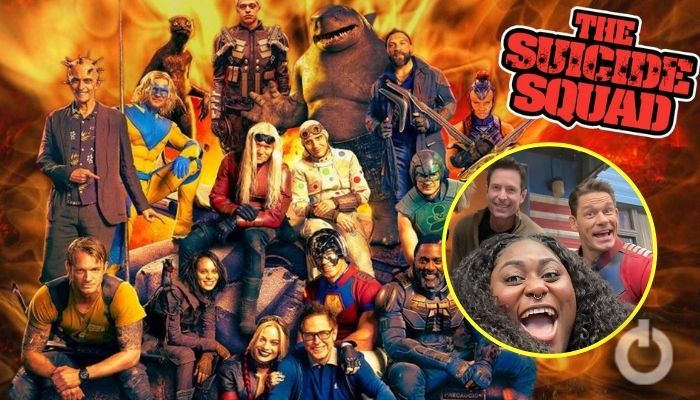 The Suicide Squad Spinoff Set Photos:
The Suicide Squad sequel, directed by James Gunn, is going full swing. The cast is literally star-studded. This part sequel and part reboot film feature the return of characters like Margot Robbie's Harley Quinn, Joel Kinnaman's Rick Flag, Viola Davis' Amanda Waller, and Jai Courtney's Captain Boomerang. Joining the returning Suicide Squad cast are John Cena, Idris Elba, Pete Davidson, and Peter Capaldi, with a few others.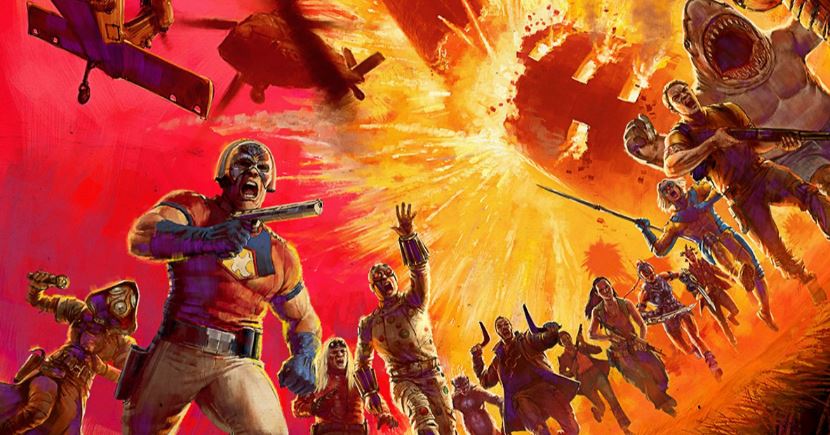 Not much of the plot is known yet, but early looks at the film teased a new location on some sort of tropical island instead of the ruined cityscape Task Force X traversed in the original film. It sounds like The Suicide Squad is shaping up to be even more off-the-wall than initially thought, though. The film's official synopsis from Warner Bros. confirms the members of the new team, specifically naming Bloodsport, Peacemaker, Captain Boomerang, Ratcatcher 2, Savant, King Shark, Blackguard, Javelin, and Harley Quinn.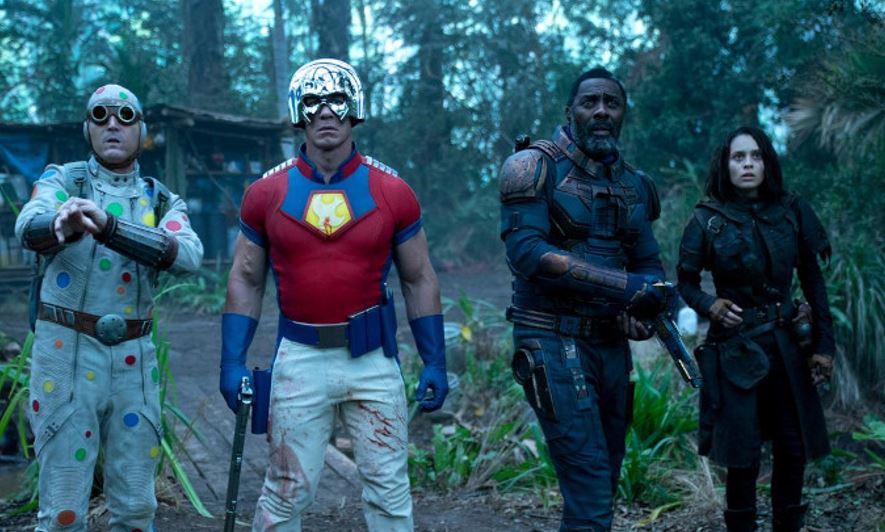 Peacemaker set photos reveal the first look at the set and cast for James Gunn's Suicide Squad spin-off series. Gunn's first DCEU movie has yet to premiere, but he's already working on his next project for the franchise. Later this year will see the arrival of The Suicide Squad, an R-rated reboot/sequel to the 2016 film focusing on DC's anti-hero team. Not long after that arrives, John Cena's Peacemaker (one of the new characters in the film) will headline his own HBO Max series.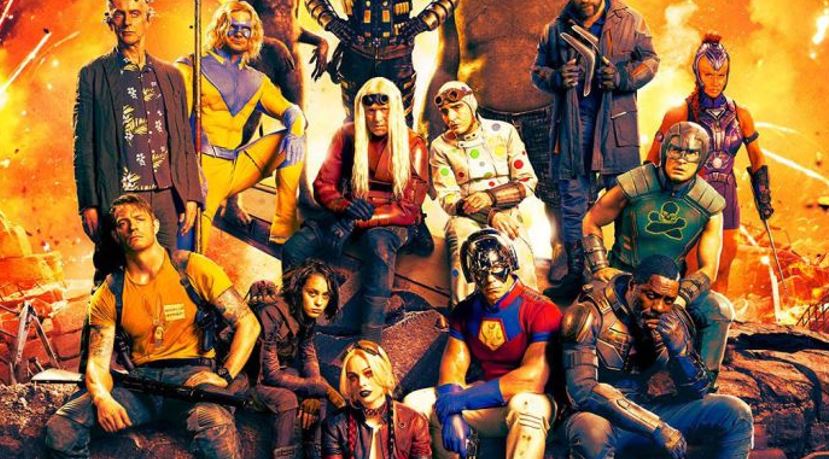 Not much is known about Peacemaker's plot so far, particularly when it comes to its place in the DCEU timeline. Gunn refuses to reveal more about it since to do so would be to run into The Suicide Squad spoilers. Nevertheless, it's been said Peacemaker will explore the character's origins and will feature some other characters from The Suicide Squad. Aside from Cena, the series will star the likes of Danielle Brooks, Robert Patrick, Jennifer Holland, Chris Conrad, Chukwudi Iwuji, Christopher Heyerdahl, and Steve Agee.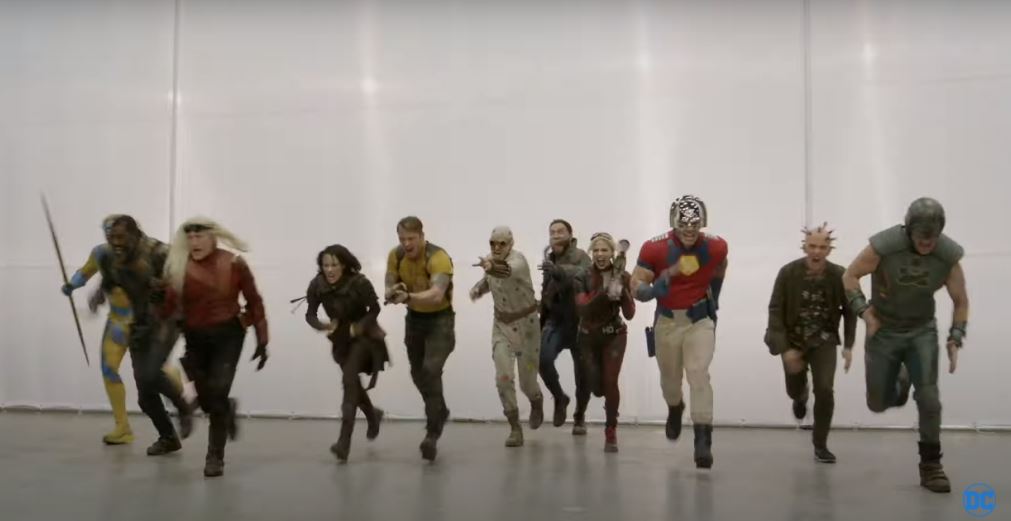 Production on Peacemaker recently got underway, and Gunn has provided the first photos from the set. The shots reveal a mask-wearing Gunn posing on the porch of a red, white, and blue mobile home. He's joined by cast members Agee, Holland, Conrad, Cena, Brooks, and Iwuji. "Are you ready for what the #Peacemaker crew is cooking up?" Gunn wrote. The answer is definitely yes. Check out his post down below.
Are you ready for what the #Peacemaker crew is cooking up? @DCPeacemaker @hbomax #teampeacemaker @thedanieb @JohnCena @jennlholland @steveagee @CConradTweets pic.twitter.com/Yo5hfHhHLJ

— James Gunn (@JamesGunn) February 18, 2021
It must be hard to reveal things about Peacemaker without giving away anything for The Suicide Squad, so fans had braced themselves for a long wait before new things about the HBO Max series were revealed. However, this is a pleasant surprise from Gunn and one that offers more than just a fun look at the cast. For one thing, Cena's wearing his Peacemaker costume, so audiences get a new peek at that. Additionally, there's the question of the set. Could this be where Peacemaker resides? Or is he visiting someone else?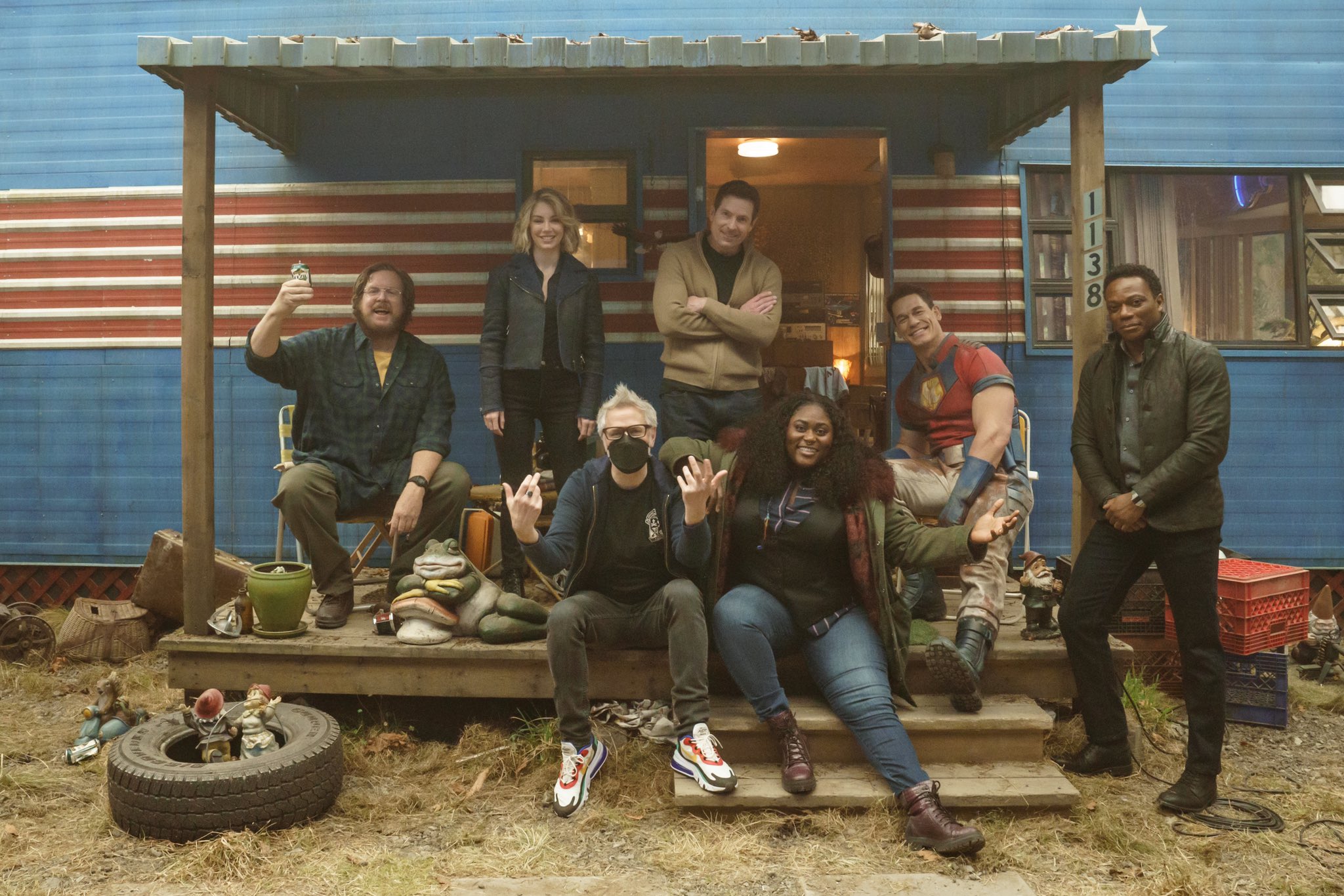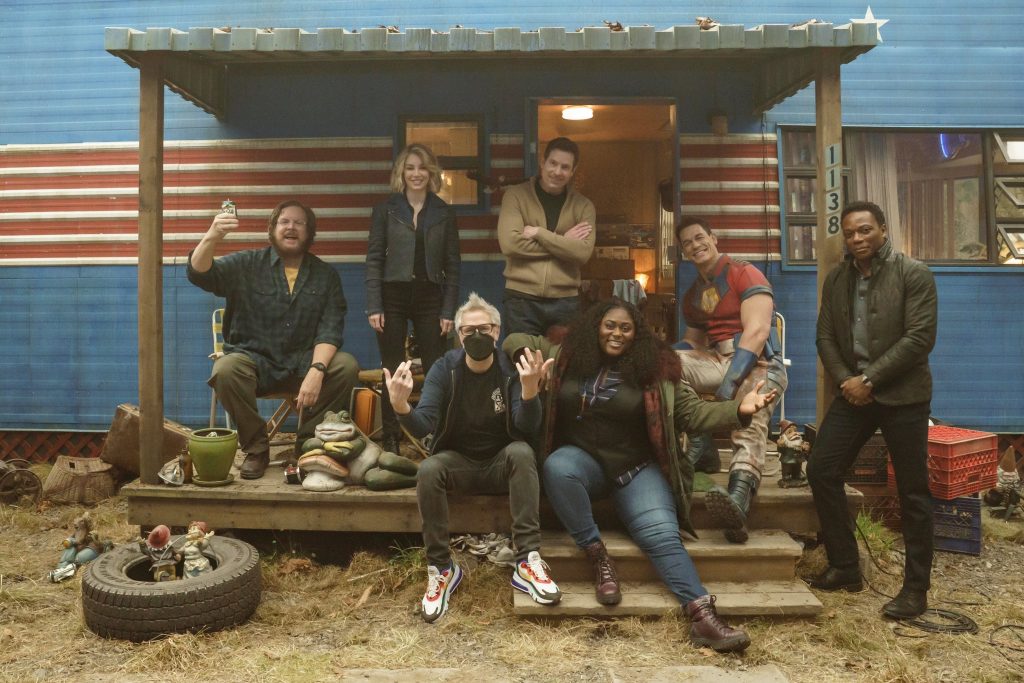 Gunn has amassed an impressive cast for the series, and while the above pictures don't do much to tease their various roles, it's still exciting to see them on set. Stay tuned for more Peacemaker updates in the future. Peacemaker is an interesting project, as it's a spin-off for something that hasn't even premiered yet, but there's already a great deal of excitement for it.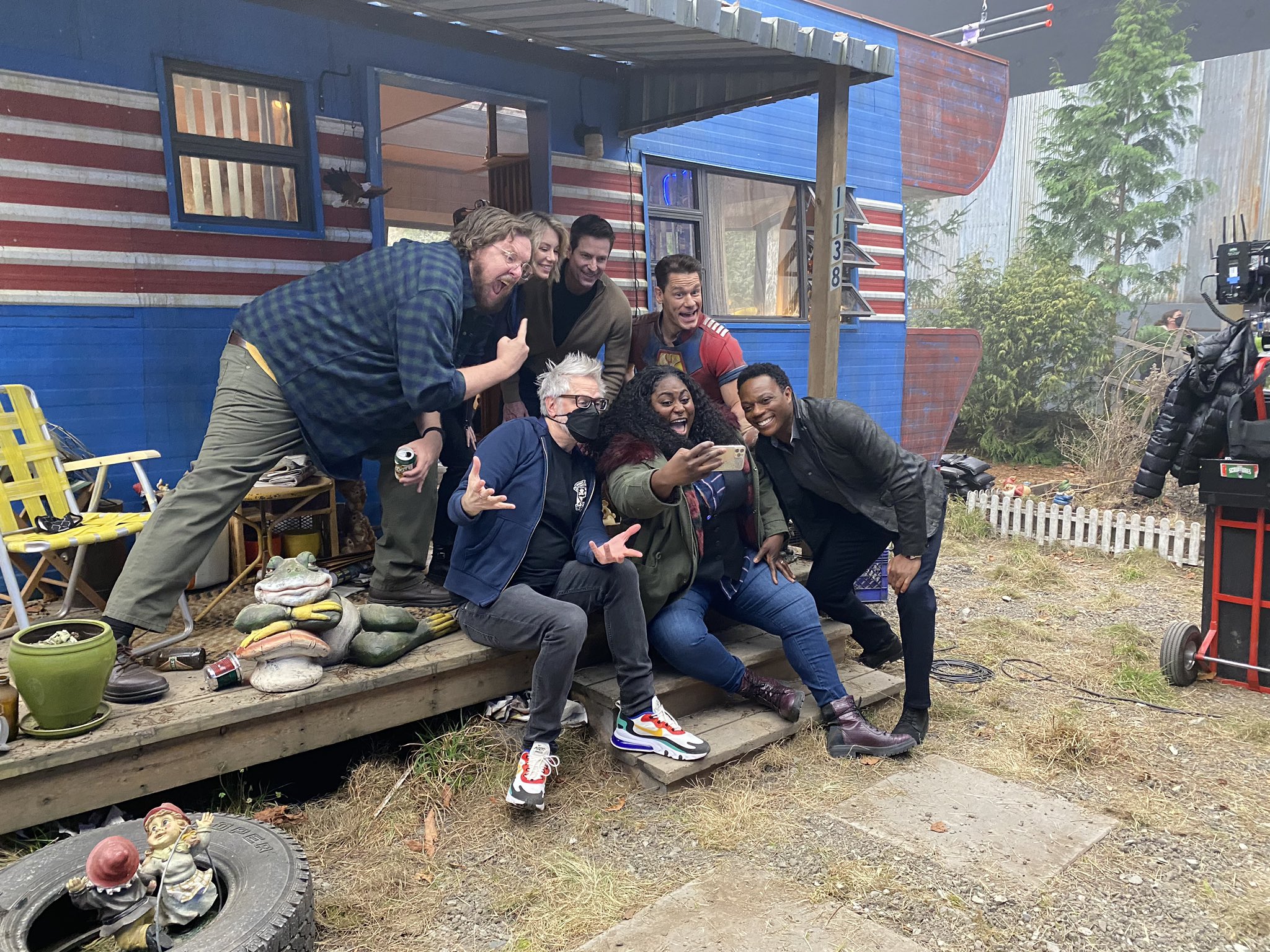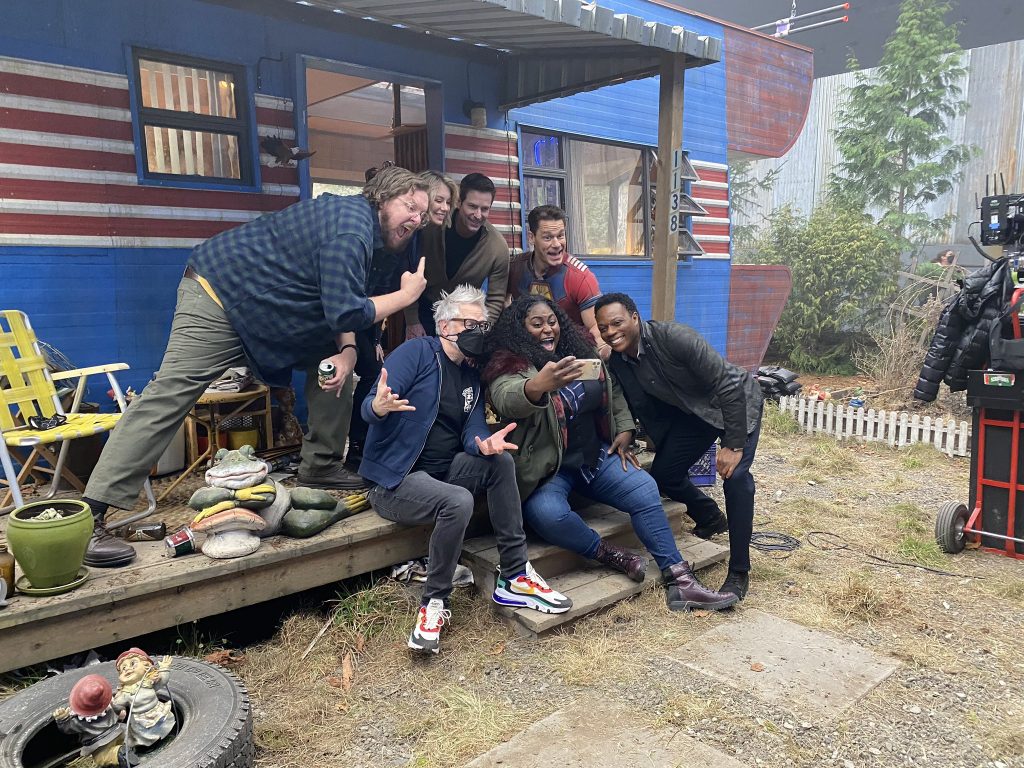 The synopsis also teases the deadliness of their new assignment and just where the gang will get dropped off. As previously revealed, Task Force X will be deployed to the island of Corto Maltese, a name instantly recognizable to fans of the comics. Read the full synopsis below: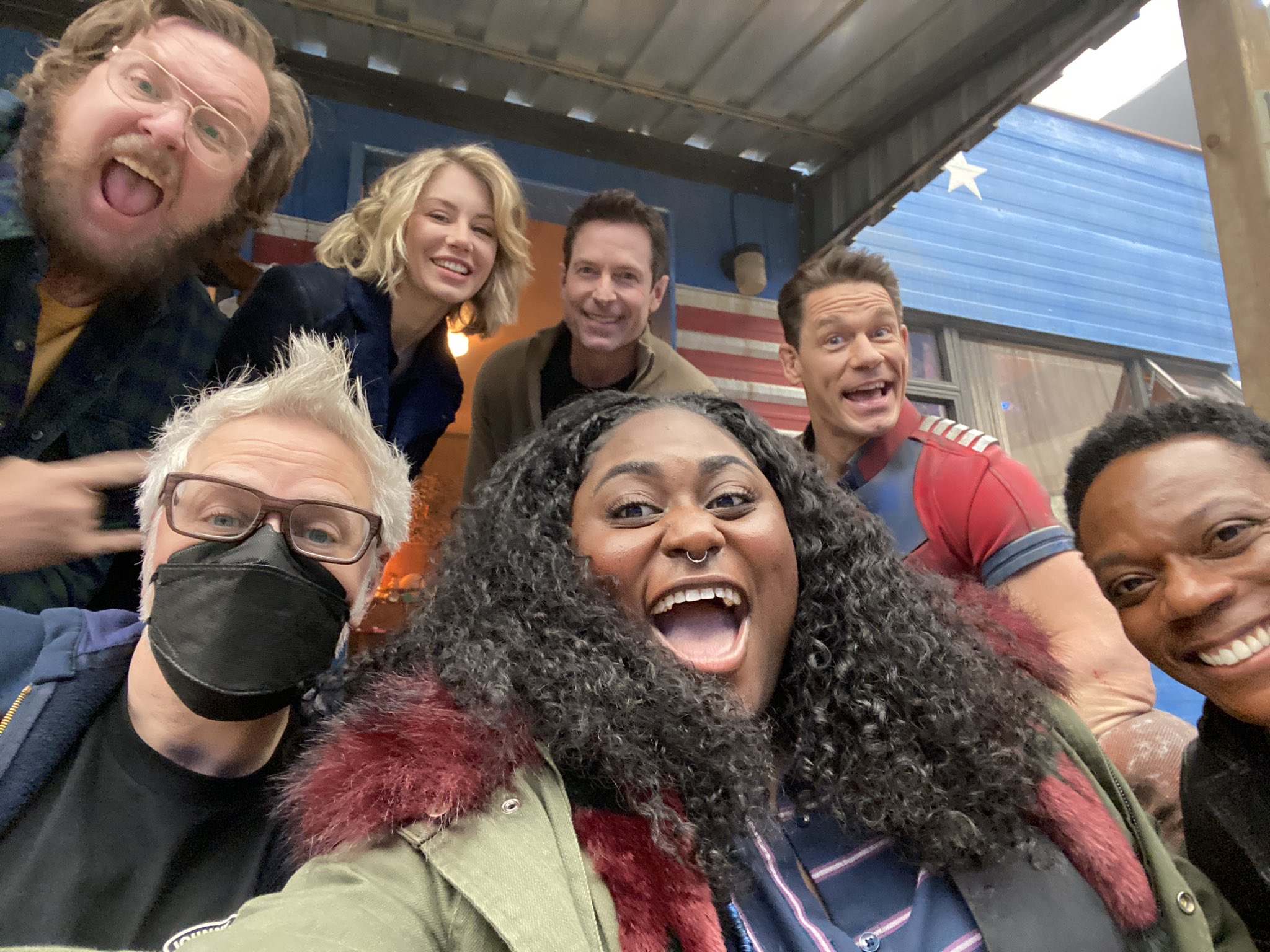 Welcome to hell — a.k.a. Belle Reve, the prison with the highest mortality rate in the US of A. Where the worst Super-Villains are kept and where they will do anything to get out—even join the super-secret, super-shady Task Force X. Today's do-or-die assignment? Assemble a collection of cons, including Bloodsport, Peacemaker, Captain Boomerang, Ratcatcher 2, Savant, King Shark, Blackguard, Javelin, and everyone's favorite psycho, Harley Quinn. Then arm them heavily and drop them (literally) on the remote, enemy-infused island of Corto Maltese. Trekking through a jungle teeming with militant adversaries and guerrilla forces at every turn, the Squad is on a search-and-destroy mission with only Colonel Rick Flag on the ground to make them behave…and Amanda Waller's government techies in their ears, tracking their every movement. And as always, one wrong move and they're dead (whether at the hands of their opponents, a teammate, or Waller herself). If anyone's laying down bets, the smart money is against them—all of them.