Hollywood is a weird place where nothing runs by the rules. The Oscar is considered one of the most prestigious awards in this industry. It takes years and decades for some pretty talented actors, directors, screenwriters, etc. to get this award in spite of repeated nominations. One can argue that it requires a lot of experience to embellish your name with an Oscar. But the following young stars proved everyone wrong. They changed history by being a few of the youngest actresses to be honored with an Academy Award. So here are the 10 youngest female lead actors who won the Oscars.
Grace Kelly for The Country Girl
The magnificent Grace Kelly was just 25 years old when she became a significant part of history for two things. She was honored with the prestigious Academy Award for "The Country Girl" and also became the Princess of Monaco. She caught Prince Rainier's attention at the Cannes Film Festival where the film was screening. In this drama, a director casts an alcoholic actor with a dying career but eventually falls in love with his wife during filming.
Audrey Hepburn for Roman Holiday
One of the most beautiful and most talented women in Hollywood, the iconic Audrey Hepburn captured her first Oscar Award for "Roman Holiday" at the age of 24. She played a rebellious princess of the modern era who decides to run her official Europe tour on her own terms with the newsman Joe Bradley, played by Gregory Peck.
Jennifer faced her own share of struggles before becoming one of the highest-paid actresses in Hollywood. She got her big break in the popular franchise, "Hunger Games" which took her career to new heights. Jennifer became the second-youngest actress to win the Oscar for her captivating portrayal as Tiffany in "Silver Linings Playbook". The critically-acclaimed film throws light on mental illness that often hushed by people.
Vivien Leigh for Gone With The Wind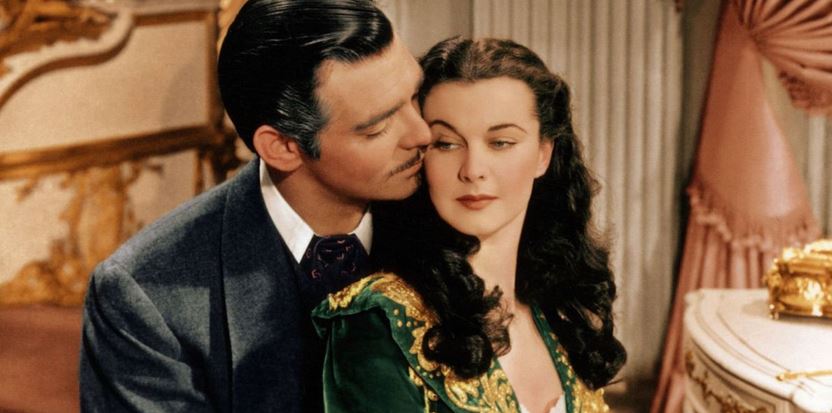 One of the best book adaptions, "Gone With The Wild" is a pure classic that is relished by anyone who has an eye for a true gem. It starred Vivien Leigh and Clark Gable who spark a stormy and turbulent love affair after the Civil War. Leigh was honored with high recognition and critical acclamation by portraying Scarlett O'Hara. The iconic film bagged nine Academy Awards for Best Picture, Best Supporting Actress, Best Directing, etc. Vivien was one of the shining names who accomplished the Oscar for the Best Actress in Leading Role at the age of 26.
Hilary Swank for Boys Don't Cry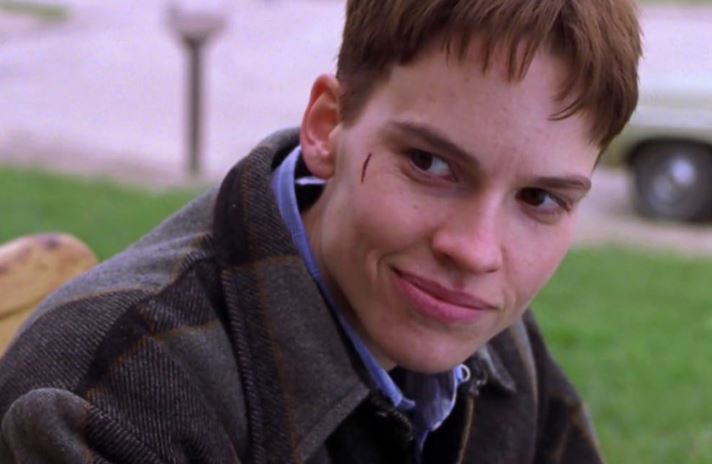 Hilary Swank not only starred in several empowering movies but also got two Oscars under her belt for them. She captured her first award at the age of 25 for starring in "Boy Don't Cry" where she left everyone speechless. She takes us through the true story of a young trans man named Teena Brandon who falls in love with a single mother, Lana.
Joan Fontaine for Suspicion
Joan was 24 years old when she won the Oscar for the Best Leading Actress. She starred in the legend Alfred Hitchcock's "Suspicion". She played a wealthy woman named Lina, starring starred opposite Cary Grant's Johnny. In this psychological thriller, the British lady marries the charming Johnnie, only to later find out that he is burdened with heavy debts and involved in a murder case.
Julie Christie for Darling
Julie charmed everyone as the beautiful and liberated model, Diana Scott in "Darling". She is at the top of her career in London and has also wooed two men to satisfy her desires. But slowly the dark side casts a shadow over her life which isn't easy to escape. The terrific star Julie received the Academy Award she was nominated for at the age of 26.
Marlee Matlin for Children of a Lesser God
Marlee Matlin's name is marked in the history of Hollywood as the youngest and the only woman with a hearing disability to win the Oscar. Her strong performance in the romantic-drama "Children of a Lesser God" moved the audience and the critics. She played a young and deaf janitor who forms a bond with a new dialect instructor which slowly grows into something more special.
Jennifer Jones for The Song of Bernadette
Jennifer Jones was merely 25 years old when she captured every pair of eyes on her in "The Song of Bernadette". She starred as the titular character and earned an Academy Award for moving performance. This is the story of a French peasant named Bernadette who seeks to be heard on an international platform after she is shunned by the French authorities for claiming that she saw the Virgin Mary.
Janet Gaynor for 7th Heaven
"7th Heaven" is a gem in cinemas that must not be missed if you dig a good story. It takes us through the life of a young and abused prostitute with a pure heart who falls for a Parisian sewage cleaner after he saves her life. It is a silent film where the scintillating Janet Gaynor starred as the lead, Diane, and earned the Oscar Award at the age of 22 that she totally deserved. "7th Heaven" won other Academy Awards for Best Dramatic Picture Direction and also happens to be the 13th highest-grossing silent movie in the history of Hollywood.