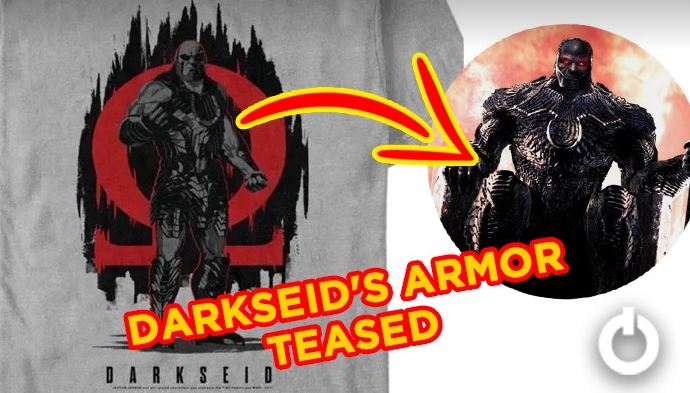 Justice League Merch Darkseid's Armor:
Zack Snyder is back to tell us something and we are here to deliver it to you because we couldn't hold this information for much longer, and neither could Snyder. Movies like The Suicide Squad, Wonder Woman 1984, The Matrix 4, The Conjuring: The Devil Made Me Do it, etc., will be seen on HBO. WarnerMedia CEO Jason Kilar, in a new blog post on the future of HBO Max, said, "And on the subject of HBO Max, there are so many amazing HBO original series and Max originals I'm excited about. The Tiger Woods HBO documentary arriving in January is incredible. And this little thing called Zack Snyder's Justice League coming in a few months as well," Kilar wrote. On May 20, 2020, Zack Snyder personally confirmed that Zack Snyder's Justice League will be coming to HBO. But even then till now, we don't have a confirmed release date but we definitely know that it is set to release earlier than expected. With the release date closing in, we can tell that we can expect more teases, and maybe even a promotional clip from the project, and the cast to promote it on an exponential level which means more content for your fans to feast on.
[adinserter block="1″]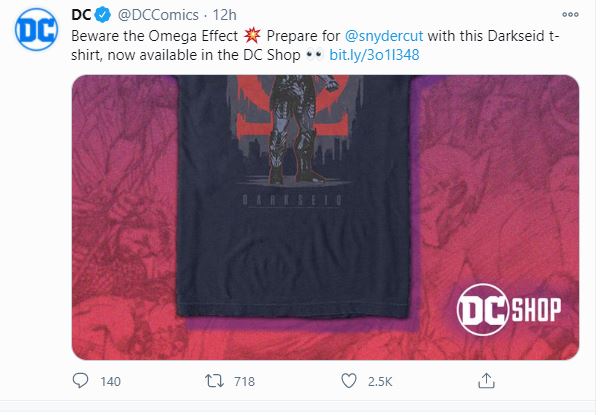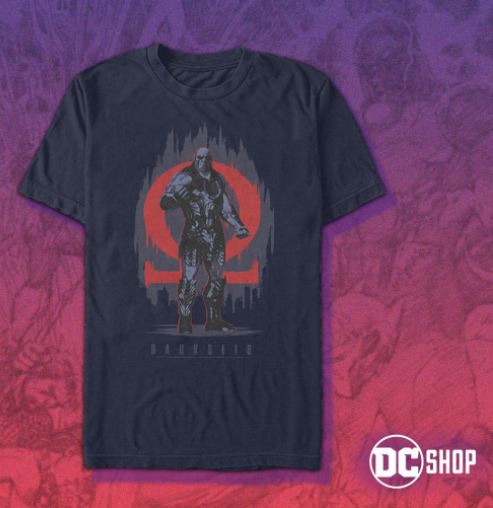 But now finally we have the clearest look as of yet at the main villain of Snyder's cut of Justice League, that is Darkseid. Two new t-shirt designs provide an amazing look at the character. And yes, it is official. The merchandise was posted in the official DC Comics online shop and present the New God in a scaly arbor that resembles the new and spiky design of Steppenwolf. Now talking about the prize, each shirt costs $25 and comes in various sizes. Also, we talked about Jared Leto may return as Joker in Snyder's Justice League. But as of recently, Leto has avoided any form of confirmation. "I may or may not be in this; I've heard the rumors too," he told The Playlist, referring to the HBO Max Snyder Cut.
[adinserter block="2″]
"We'll have to let Zack [Snyder] confirm or deny that one." When asked about whether he shot new material, he gave a similar answer. "I may or may not have shot something with Zack, but I love him, he's just a maverick and an incredible filmmaker; we get along great and have great chemistry." Leto also teased a new project with Snyder, saying, "I look forward to working with him again in the future. We have lots up our sleeves, Zack and I."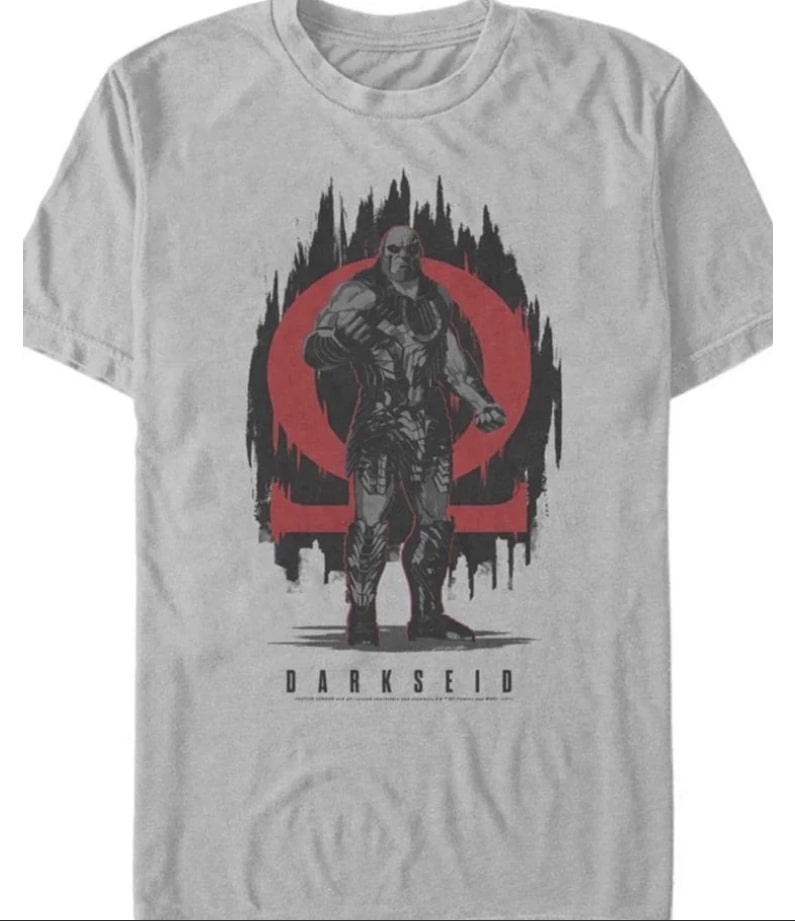 Darkseid was originally supposed to be in the 2017 Justice League as well, including the flashback scene where the armies of Man, Themyscira, and Atlantis take on his invading forces. But as we all know that the film underwent serious team changes, which resulted in the movie to go in an entirely different route. But ever since the final cut was released, we saw Steppenwolf take over the invasion scene. And ever since the release of the film, both director Snyder and Porter have been vocal about the lost opportunity and urged Warner Bros. to let them restore Darkseid to the film in the form of the Snyder Cut. Joe Manganiello, who portrayed the role of Deathstroke/ Slade Wilson in the theatrical films' port-credit scene has also filmed new scenes.
[adinserter block="3″]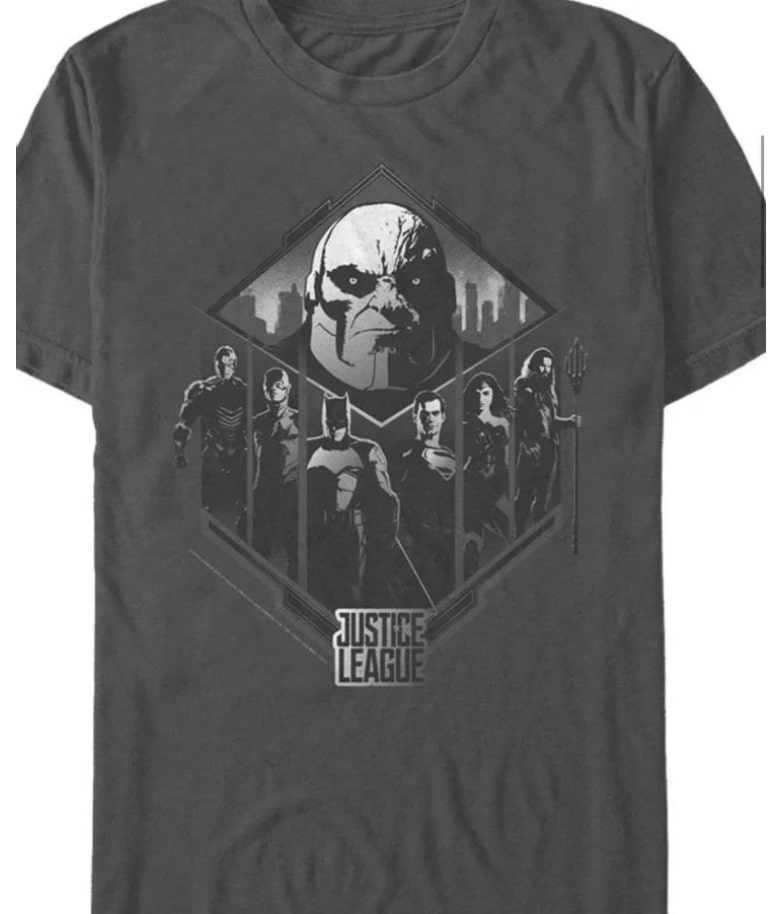 The synopsis of the film is such,
"In Justice League, fueled by his restored faith in humanity and inspired by Superman's selfless act, Bruce Wayne enlists the help of his newfound ally, Diana Prince, to face an even greater enemy. Together, Batman and Wonder Woman work quickly to find and recruit a team of metahumans to stand against this newly awakened threat. But despite the formation of this unprecedented league of heroes-Batman, Wonder Woman, Aquaman, Cyborg, and The Flash-it may already be too late to save the planet from an assault of catastrophic proportions."
[adinserter block="4″]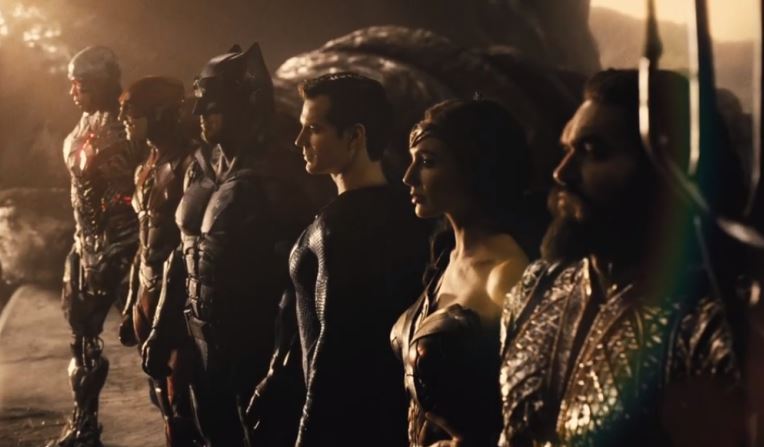 Justice League stars Ben Affleck as Batman, Gal Gadot as Wonder Woman, Henry Cavill as Superman, Amy Adams as Lois Lane, Jason Momoa as Aquaman, Ezra Miller as The Flash, Ray Fisher as Cyborg, Jeremy Irons as Alfred Pennyworth, Diane Lane as Martha Kent, Ciarán Hinds as Steppenwolf, Jesse Eisenberg as Lex Luthor and J.K. Simmons as Commissioner Gordon. Zack Snyder's Justice League will premiere exclusively on HBO Max in March 2021.
[adinserter block="51″]