News
10 Best Actresses In Leading Roles In 2020
2020 saw many anticipated movies getting delayed and productions getting hauled. However, some movies did hit the screens anyway and touched us with incredible performances. Even though the releases were lesser in number, it was compensated with raw and realistic acting. The women seemed to have dominated the screen this year with groundbreaking characters and stories. We saw the brightest stars, Viola Davis, Anya Taylor-Joy, Carey Mulligan, and more taking the audience by storm. In this list, we will be looking back at the best performances by female actors in movies last year. SO, here are the 10 best actresses in leading roles in 2020.
Letitia Wright in "Mangrove"
One of the newest rising stars who is set to rock cinemas is Letitia Wright. She played the stirring and powerful activist, Altheia in "Mangrove". The movie takes us through the true story of The Mangrove Nine who protested against racial hatred by the London police in 1970. There is no trace of Shuri from Black Panther but a frenzied Letitia who is tired of the injustice clouding over Notting Hill of London.
Amanda Seyfried in "Mank"
Amanda Seyfried has been in the acting industry for a long time but her performance in "Mank" is one of her best so far. The film takes us back to the Hollywood of 1930s when Herman J. Mankiewicz was writing "Citizen Kane". Amanda stars as Marion Davies, the inspiration behind Kane's second wife's character, Susan Alexander. She carries herself excellently with that Brooklyn accent and could portray through her eyes, how she perceived the luxuries around her as the mistress of the powerful William Randolph Hearst.
Vanessa Kirby in "Pieces of a Woman"
Vanessa Kirby moved everyone with her unnerving portrayal of the free-spirited and honest, Princess Margaret in "The Crown". The actress has hit another milestone in her acting career with "Pieces of a Woman". She gives an imploding performance as a woman who recently loses her child during labor and slowly descends into an abyss.
Anya Taylor-Joy in "Emma"
One of the most beloved and classic characters from Jane Austen's regency novel, Emma is back on screen. This time she is portrayed by the star of "The Queen's Gambit", Anya Taylor-Joy. Anya has surely been on fire by starring in the most trending Netflix show of 2020. She took on the character of the handsome and smart match-maker with the same dedication.
Jessie Buckley in "I'm Thinking of Ending Things"
In this horror, a young woman visits her boyfriend's secluded farms to visit his parents. Jessie Buckley, who is known for her wild and alive performances returns as the protagonist Lucy. The actress knows how to take the audience on a ride to the whirlwind of her inner emotions of being in a dead-end relationship. Buckley has so much to offer and surely deserves to be noticed by more people.
As we promised, this list comprises of renowned and powerful actresses that cinema has ever witnessed. Viola takes the role of the empowering and brave titular character also known as the "Mother of Blues". This soulful journey takes us through how Ma Rainey fought with the powerful men who took advantage of her voice but never valued her as a woman of color.
Frances McDormand in "Nomadland"
When the twice Oscar winner Frances McDormand takes the screens, brace yourselves for a moving story that will echo in your mind for days. Frances decided to be in the shoes of a woman who hits the road after losing everything in the recession of 2008. "Nomadland" is about finding and reinventing yourself and accept and embrace the change.
The critically-acclaimed star from "The Handmaid's Tale" rocked 2020 with a powerhouse performance. "The Invisible Man" is a horror-thriller where a woman's abusive ex-boyfriend pretends to be dead and follows her around everywhere. But hell breaks loose when she decides to take matters into her own hands and reveal the truth. Elisabeth left our jaws dropped with her unnerving expressions and dialogue delivery.
Carey Mulligan in "Promising Young Woman"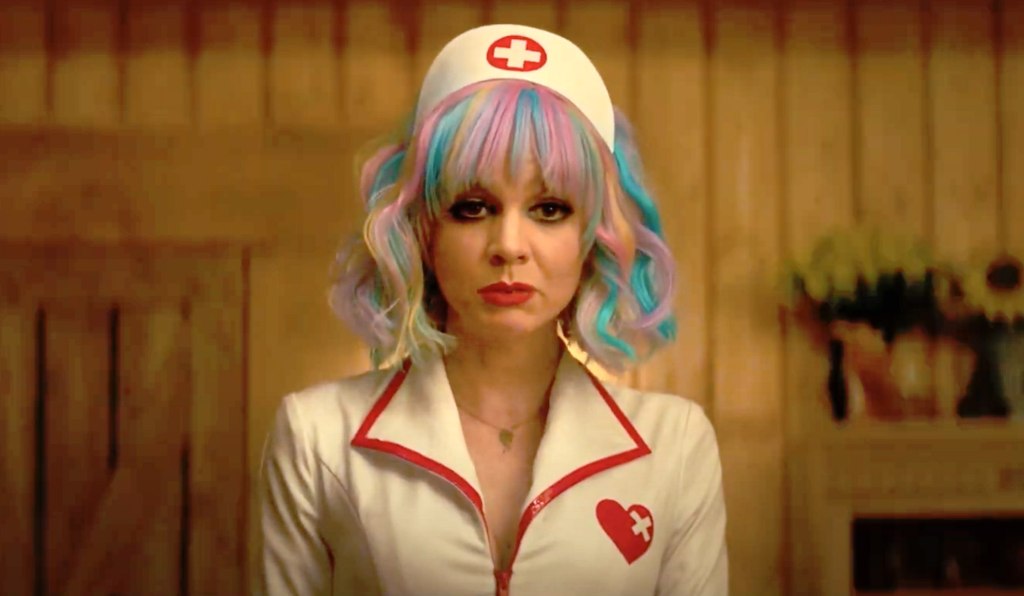 Carey stars as the wicked and savage Cassandra in the dark comedy and thriller. When Cassandra is given the chance to take vengeance from the ones who crossed her in the past, the cunning woman knows what to do next. Carey's performance in this revenge thriller is filled with an unfathomable amount of power.
Evan Rachel Wood in "Kajillionaire"
Evan stars in "Kajillionaire", a crime drama where two con artists raise their only daughter to become like them. Evan is none other than the daughter who has been taught nothing but scamming and stealing like a pro. But, far from being a charming con artist, she ends up as a socially awkward woman with a lanky physique and dead stare. Evan's Dolio wakes up from her body and begins to challenge herself when she meets a stranger, Melanie, played by Gina Rodrigues.