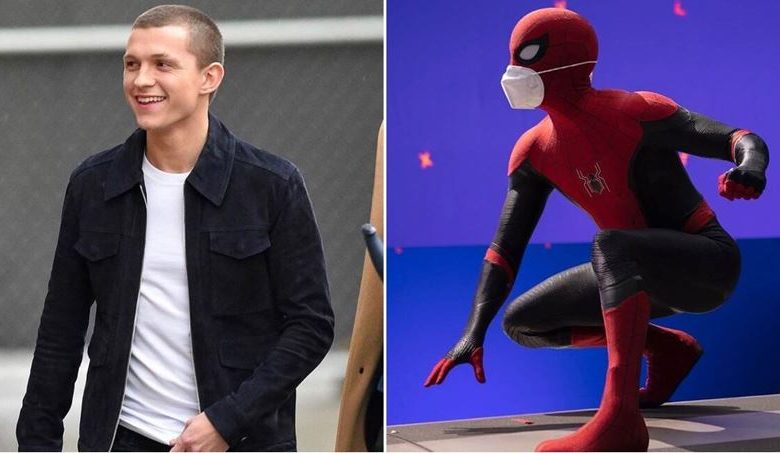 First Look at Spider-Man's New Mask:
Spider-Man 3 is currently under production. A lot of set photos were leaked online back when Spider-Man: Far From Home started filming, but we haven't seen one set photo for the Spider-Man threequel yet. That's probably because the movie has been filming within a studio at Atlanta and there isn't a lot of on-site filming going on due to the Coronavirus. But anyway, we've got exactly what the doctor ordered. Tom Holland has shared the first look at Spider-Man, who seems to be keeping up with the current trend of wearing a mask. In fact, he is taken things to the next level. Here, take a look at Spider-Man with two masks: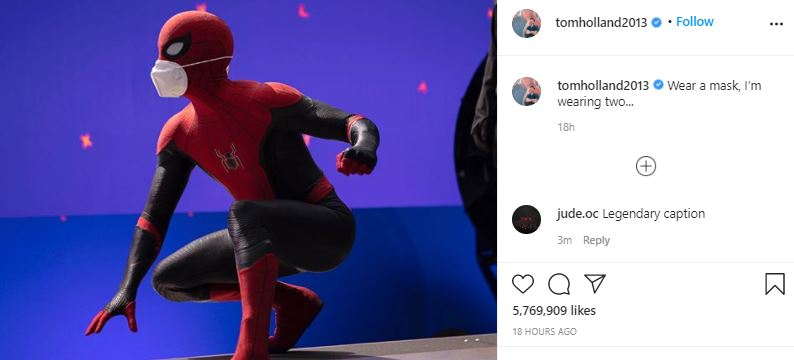 This extra added face mask isn't going to be a part of the movie, but it's good to see that the suit from Spider-Man: Far From Home is returning. Although, Spidey may need to change it as it probably won't be 100% Electro proof. So, that's where his sixth Spider suit might come into the picture. So far, Spider-Man 3 has been really exciting because of Jamie Foxx and Benedict Cumberbatch's addition to its cast. And another reason that it is trending a lot is because of the Spider-verse rumors. Here's what Tom Holland had to say about those rumors (via Everything Always):
It's a nice hairdo that Holland has got there. It looks a little different & as his hair are bigger than what we've seen in all of his previous MCU appearances. That is in line with the fact that there will be a few months of time jump involved in the movie. We came to the notion of a time jump through Jacob Batalon's dramatic weight loss. Since he is going to look slimmer in the film, we're sure that Spider-Man 3 will take place in the year 2024. Because that's how long, Ned will have taken to lose the amount of weight he did between Spider-Man: Far From Home & Spider-Man 3.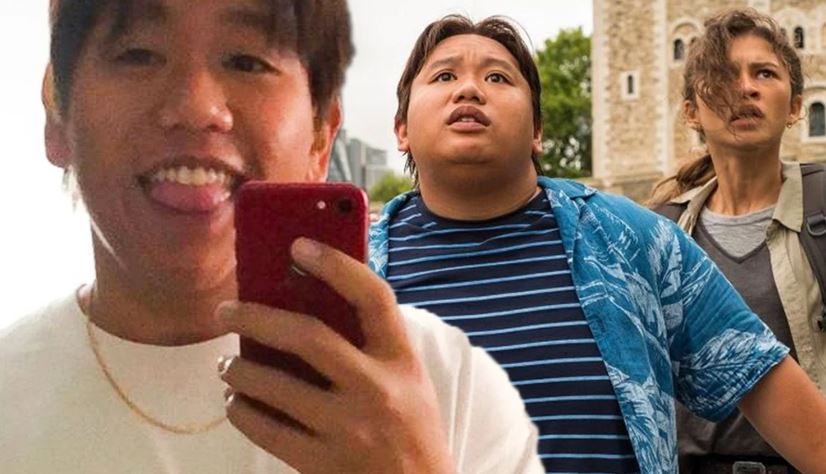 Anyway, this Spider-verse joke in the above video might be a little nod at the Spider-verse coming alive, but we'll have to wait and see about that. The good news is that we might find out about it next month, on December 8. Back in 2016, the first trailer for Spider-Man: Homecoming was released through ABC's Jimmy Kimmel Live!, on December 8. In 2018, the first trailer of Spider-Man: Far From Home was shown at Brazil Comic Con Experience, on December 8. Even though that trailer was not released for the rest of the world until January, 2019, we could still believe that Sony & Marvel could continue the December 8 trend this year as well.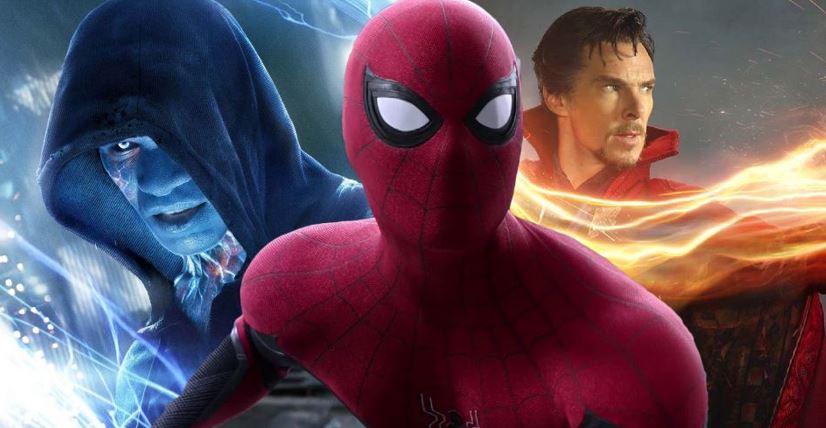 Now there won't be any Brazil CCXP this year, but according to Camila Pacheco, the Executive Marketing Director of Sony Pictures Entertainment in Brazil, the first look at Spider-Man 3 might arrive on Tuesday, December 8, 2020. This is where the first hint of a live-action Spider-verse could be revealed. Or, we could get our first look at Benedict Cumberbatch as Doctor Strange or Jamie Foxx as the all new Electro. Let's see how things turn out.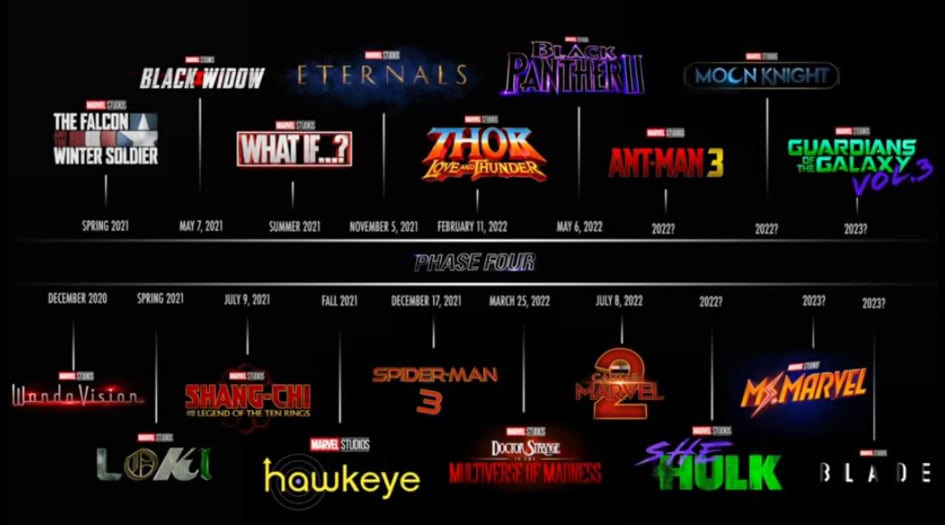 Till then, here's what the Phase 4 slate looks like – WandaVision is set to arrive on Disney+ in 2020. The Falcon and the Winter Soldier is confirmed for 2021 and it could arrive in Spring. Black Widow releases on May 7, 2021, Shang-Chi and the Legend of the Ten Rings on July 9, 2021, Eternals on November 5, 2021, Marvel & Sony's Spider-Man 3 on December 17, 2021, Thor: Love and Thunder on February 11, 2022, Doctor Strange in the Multiverse of Madness on March 25, 2022, Black Panther II on May 6, 2022, and Captain Marvel 2 on July 8, 2022. Blade, Ant-Man and the Wasp 3 & Guardians of the Galaxy Vol. 3 are also confirmed for future releases. As far as other TV shows are concerned, Loki, What if…? & maybe even Hawkeye will arrive next year. Ms. Marvel, Moon Knight, She-Hulk & the Nick Fury (SWORD) series will possibly arrive in 2022.