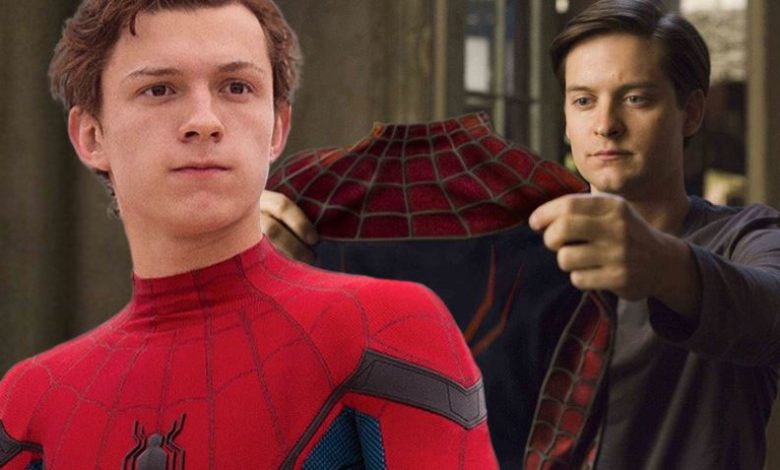 Spider-Man 3 Rumor – Tobey Maguire End Up Being Uncle Ben
Every upcoming MCU movie could prove to be extremely surprising and satisfying. But you'd have to agree to the fact that Spider-Man 3 could pack the most astounding plot details. We were presuming a Sinister Six set up in this film, but Marvel added Jamie Foxx as Electro out of nowhere. With that, the rumors of a live-action Spider-Verse began. And to almost confirm those rumors, Marvel added Doctor Strange in the next Spider-Man movie. If Spider-Man 3 is indeed going to set up the Spider-verse as well, then either Tobey Maguire or Andrew Garfield will surely have a cameo in the movie. But, we've got a new gossip which points more towards Maguire.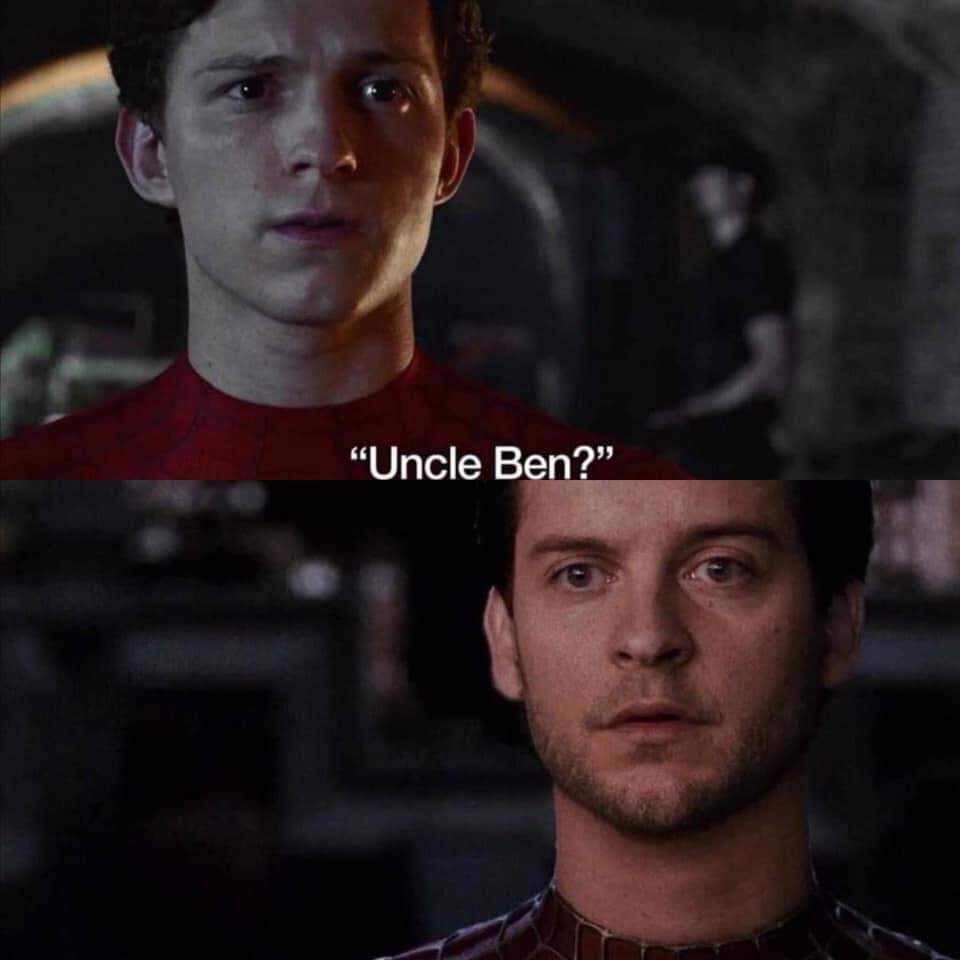 Before getting into the rumor, I'd like to indulge you guys into a fun little story. On October 24th, I posted the aforementioned meme on Facebook, with a caption that said "What if?" The idea of Tobey Maguire being MCU's Uncle Ben has really felt fascinating ever since I heard of it about a couple years ago. And now that there are rumors of him returning as an older Spider-Man of the Multiverse, it would actually be quite intriguing to see him as the Uncle Ben of MCU's Earth-19999. And that's the rumor which has picked up steam on the internet now.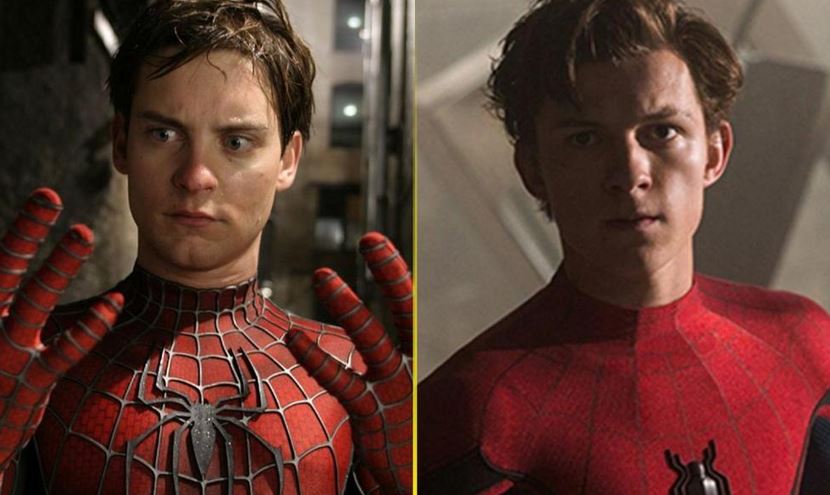 Industry Insider & scooper Daniel Richtman, who goes by Daniel RPK on Twitter, has stated that Marvel & Sony wish to see Tobey Maguire as the Spider-Man of Sam Raimi's Earth, and the Uncle Ben of MCU. Now we don't know whether this rumor is true or not, so we've got to take it as a grain of salt. But, if it does become a reality, then it will actually be good for the narrative because then Tom Holland's Peter Parker would see Tobey Maguire's Peter Parker as a father figure and have a personal connection him. He'd see Tobey as the uncle he lost in the past. It'd sort of be similar to how Barry Allen's father, Henry Allen (John Wesley Shipp) turned out to be Jay Garrick/the Flash of Earth 2 on The CW.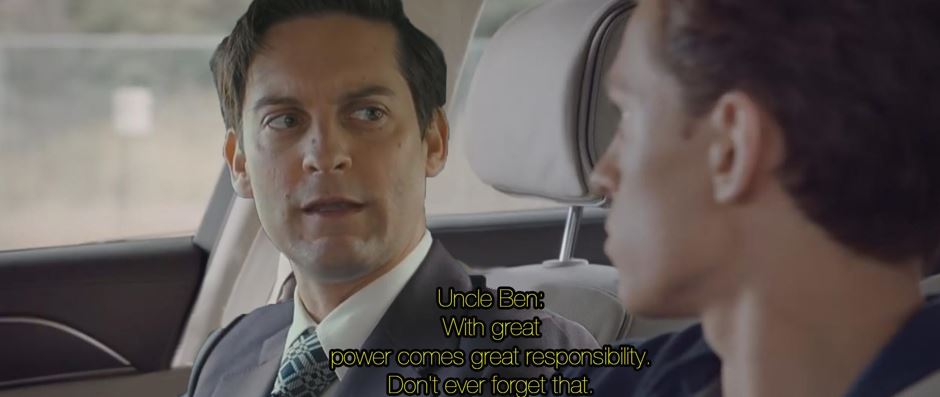 So far, the MCU has very subtly touched upon Ben Parker. We haven't seen him. No actor has been cast for the role till now. So, making Tobey Maguire Uncle Ben is definitely a possibility. And it would be an interesting revelation for his Peter Parker as well. Just imagine what would happen when he'd make the jump from his Earth to the MCU, and suddenly Tom Holland's Peter will be like – "Uncle Ben?" Even Tobey's Peter will be surprised and an interesting dynamic will be drawn between him & Holland's Peter. Tobey's Pete will come to realize that he could now be what Uncle Ben was to him back in the days. And ultimately in Spider-Man 4, he will pick up the MCU trend, and become the new mentor of Holland's Peter Parker.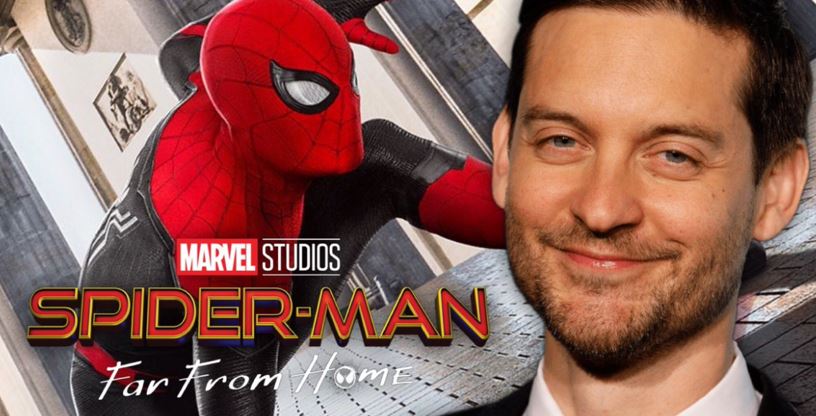 It'd all be nice if it comes true. But we shouldn't bet all our chips upon these rumors as reports have suggested that 3 dummy scripts of MCU's Spider-Man 3 exist. So, the rumor mill could be getting all of their content from those dummy stories. Marvel gave out fake scripts of Avengers: Infinity War and Avengers: Endgame to some of the actors involved. But at that time, we only got to know that fake scripts existed, and none of those actually made their way on to the internet. Now, they are taking their game of secrecy to the next level, as it is certainly the need of the hour. Let's wait and see if Tobey Maguire ends up playing Uncle Ben as well.
Spider-Man 3 is currently under production, and it will arrive on December 17, 2021.