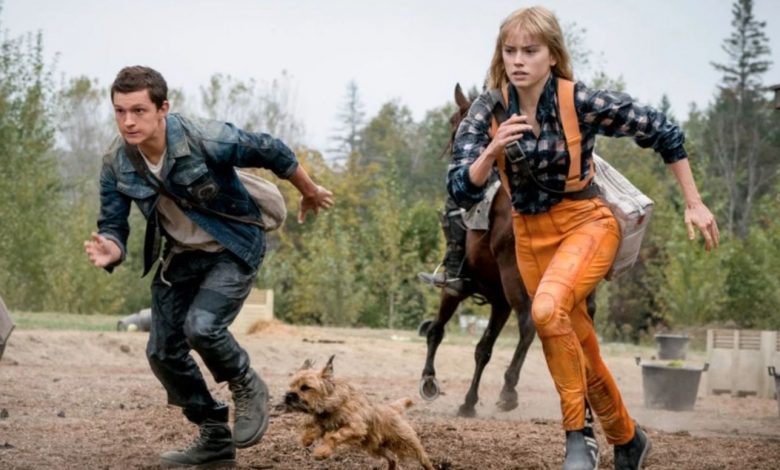 Chaos Walking New Teaser:
It's been over a decade since we've been witnessing the rise of every leading MCU actor. Seriously, Marvel has become this big medium of success for every actor who gets to play a superhero in one of the MCU movies. The OG 6 Avengers have all been big-name stars for a while now. The latter additions are all doing well with their careers. Among them is Tom Holland, who is signing up films left and right. Massive success has come for him at a very young age, and that's why he is probably the luckiest actor attached to the MCU.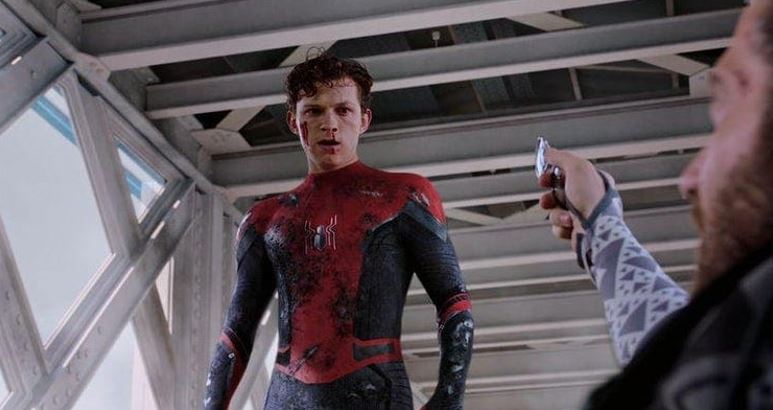 Not a lot of people were familiar with him before he was cast as Spider-Man. But now, he is appearing in 3-4 movies per year. Last year it was Avengers: Endgame, Spider-Man: Far From Home & Spies In Disguise. This year he voiced characters in Pixar's Onward & Dolittle, and then appeared in Netflix's The Devil All the Time. But 2021 is going to be even bigger as he'd appear in Cherry, Uncharted & Spider-Man 3. But before those films, he'd appear in Doug Liman's Chaos Walking.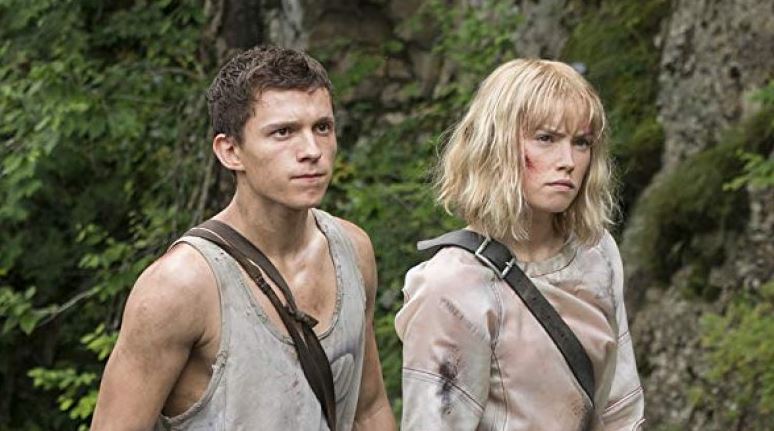 This is a film that has sort of been like The New Mutants as it had been delayed multiple times because of reshoots. But Lionsgate is finally ready to market it, and they'd be hoping that it doesn't turn in the kind of results that The New Mutants did. Well, looking at the following teaser and images, we do believe that it won't be another New Mutants. Check out the teaser which has been released by IGN:
Get your exclusive first look at the sci-fi action film @ChaosWalking starring Tom Holland & Daisy Ridley!

Be sure to tune into IGN Thursday, November 19 at 6am PT/9am ET to watch the full trailer! https://t.co/H3Bet6DpTN pic.twitter.com/HVd4A475i8

— IGN (@IGN) November 17, 2020
We'd get the trailer of this sci-fi action movie real soon, but before that, we've got a lot of new stills. Besides Tom Holland, these stills include Daisey Ridley (Star Wars: The Force Awakens), Mads Mikkelsen (Hannibal), Nick Jonas (Jumanji: Welcome to the Jungle) and David Oyelowo (Jack Reacher). Take a look at all the images shared by IGN:
The principal photography of the movie was concluded in November 2017, but it had to go through several reshoots when it was called "unreleasable" after its test screening. The reshoots then took place in 2018 as before that, Tom Holland was busy with two of the biggest MCU films. And, he was also scheduled to shoot Spider-Man: Far From Home around July 2018, so the reshoots of Chaos Walking couldn't happen all at once. But now, it seems that Lionsgate does feel confident upon this movie.
wish I was allowed to say more, but all we can tell you is the trailer comes this week.

— Lionsgate (@Lionsgate) November 16, 2020
From the little teaser and the aforementioned stills, this movie does seem to be watchable. I mean, it is impossible to know whether it will be a success until we get the first trailer at least. The good thing is that the trailer is coming out within this week. Chaos Walking is currently set for a January 22, 2021 release. But the film could certainly suffer another delay as the situation with the theatres and the Coronavirus isn't back to normal. Considering the fact that we're only getting the first trailer in late November, we can be sure that the film will be pushed back by at least 1 or two months, if not more.
Let's see how things turn out for Tom Holland's next film.