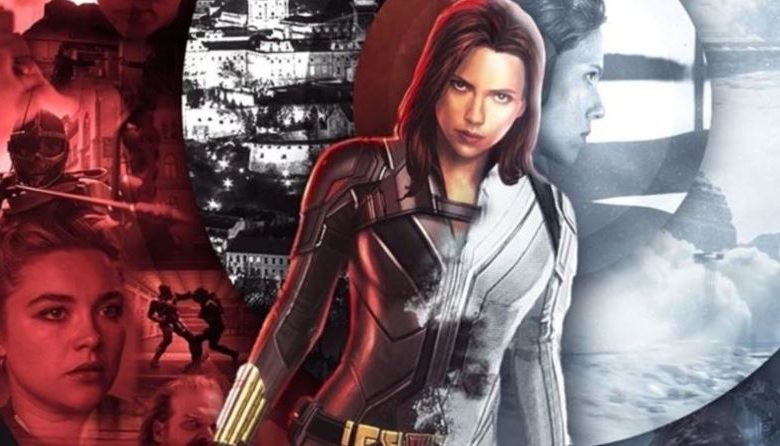 Truth About Budapest
The Black Widow movie is still about 6 months away from us. People are eagerly waiting for the film as it will pack one of the biggest mysteries of the entire MCU, i.e. what really happened in Budapest. It started off as a throwaway line between Natasha Romanoff and Clint Barton. During the Chitauri battle of The Avengers, we heard Nat say – this is "Just like Budapest all over again!" Clint replied – "You and I remember Budapest very differently."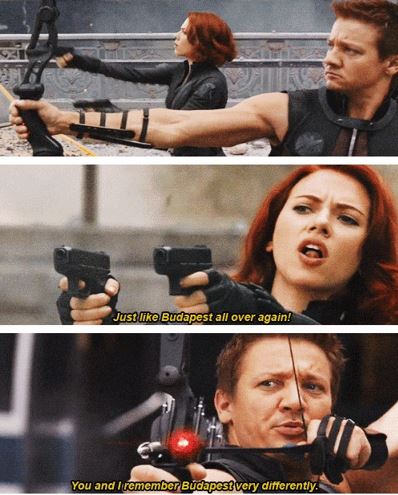 Ever since this very moment, it has been one of the burning questions in all of MCU fans' heads. We've been longing for an explanation for what exactly happened in Budapest? It sort of became a joke for a while and then people forgot about it because Marvel didn't have plans for a solo Black Widow movie for a long time. But then, talks about the Black Widow movie did begin towards the end of Phase 3, and then the Budapest throwaway line returned once again in Avengers: Endgame. Only this time, it was Clint who initiated the topic. When he & Nat were on the journey to Vormir, they hit the Space Jump. Fascinated by what he saw and experienced, Clint said, "This is a long way from Budapest," and Natasha just smiled to that.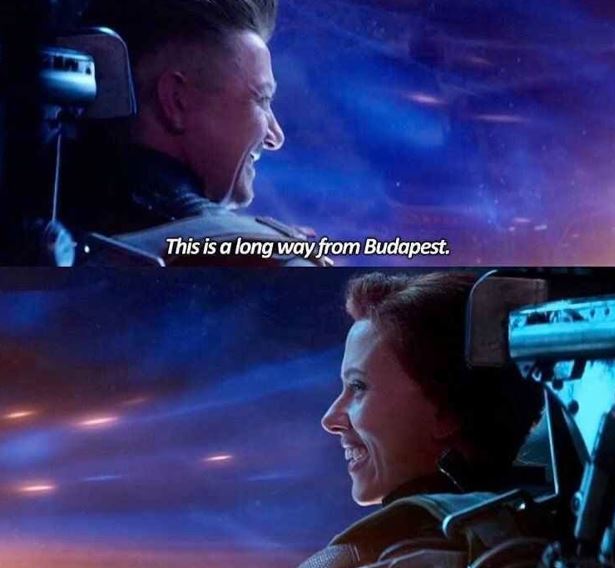 Again, it was just used as a throwaway line, but it brought the big question of Budapest back into our minds. Soon after that, Black Widow began production in Budapest itself. That was enough for us to believe that the Black Widow movie will solve the big mystery regarding Black Widow's past. Things did become a bit confusing again when we found out that the movie will take place between Captain America: Civil War and Avengers: Infinity War. But it was then confirmed that regardless of the timeline, the movie will solve the Budapest query for sure.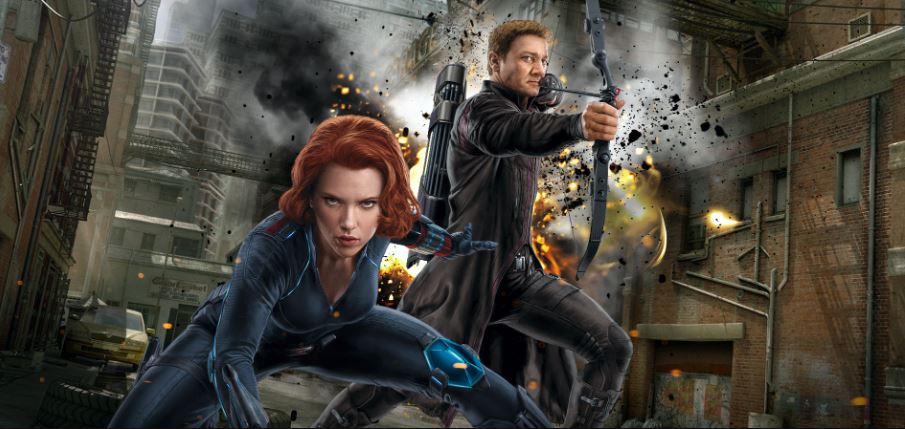 And now, "Marvel's Black Widow: The Official Movie Special Book," (via Screen Rant) has revealed a new statement from Scarlett Johansson. She talks about how important it was to solve the Budapest mystery in her upcoming movie:
"We all agreed that we had to find out what happened in Budapest. That started out as this throwaway line which Joss Whedon threw into Marvel's The Avengers as a funny moment between Hawkeye and Black Widow. That's Clint and Natasha talking about their history, and you get a fun little Easter egg for fans to theorize about. We thought that if we don't go back to Budapest and find out what really happened there, people will feel unsatisfied. I wondered what did happen there?

We often talked about what is going on in Natasha's head. I really think that Natasha is haunted by the fact that she has this past that she feels so guilty about. Unfinished business is that sense of guilt that follows her around, which all stems from what happened in Budapest. 'Black Widow' is not about what happened in Budapest, but it's a huge jumping-off point for us to understand the heaviness of Natasha's burden."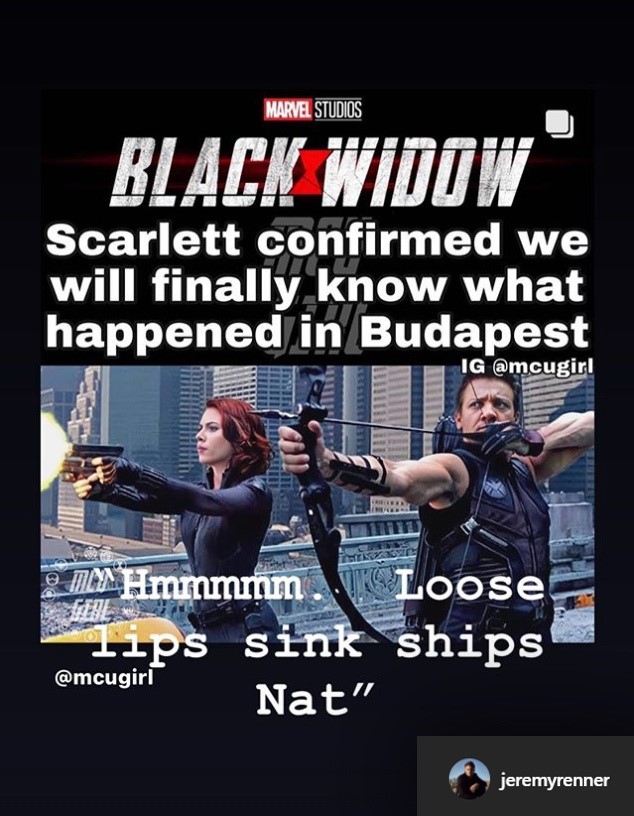 After this revelation, Jeremy Renner posted a funny little reply on his Instagram story. He wrote: "Hmmmmm. Loose lips sink ships Nat." Well, it is indeed amusing, but to be fair with Johansson, she hasn't really revealed anything major over here. She has just confirmed the importance of Budapest in the plot. And now that we have this confirmation, let's theorize about what really happened in Budapest.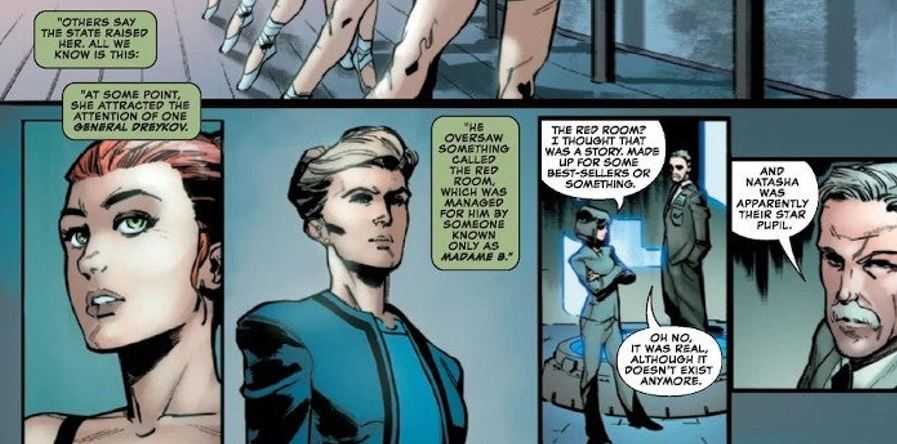 You see, Natasha does feel the guilt of her past. Back when she spoke to Loki, they talked about the Red in her ledger. And it could have something to do with a certain General Dreykov's daughter. In the Black Widow Prelude comic, we get a bit of a history lesson on Nat. It reveals that Natasha was the star pupil of the Red Room. During her training, she caught the eye of General Dreykov and was the first one to graduate as Black Widow.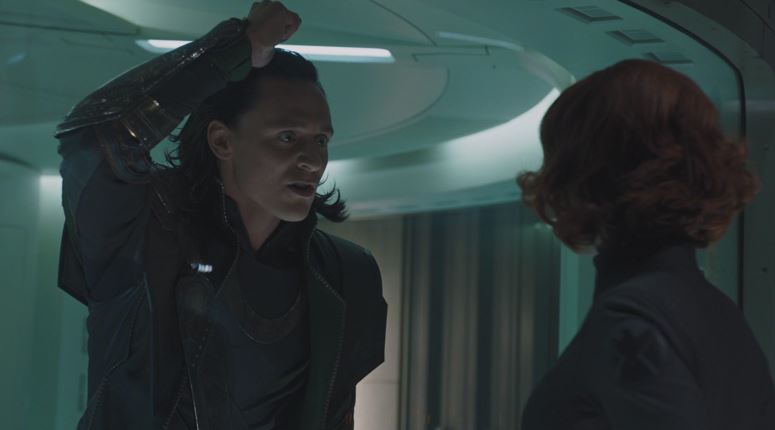 Back in the Avengers movie, Nat tried to get in Loki's head. At that time, Loki said something very interesting besides calling Nat a "Mewling Quim!" He asked her – "…Can you wipe out that much red? Dreykov's daughter? Sao Paulo? The Hospital Fire? Barton told me everything. Your ledger is dripping, it's gushing red…"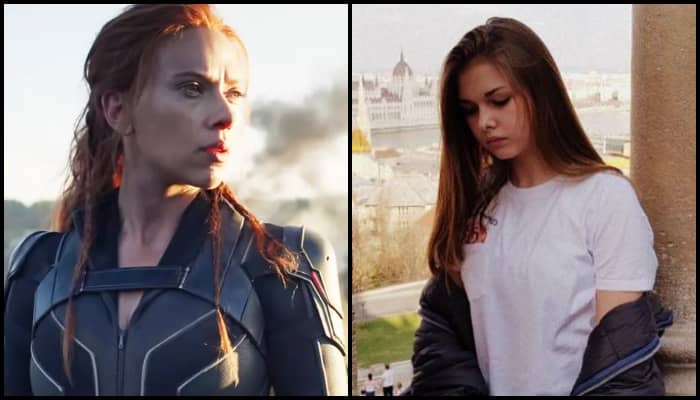 This brings us to the dark truth of Black Widow that has been teased by her & Hawkeye. The prelude comic teases that Natasha Romanoff was close with General Dreykov and Loki probably implied that Nat did something to Dreykov's daughter. Our theory is that Dreykov's daughter was also in the Red Room. When Nat wanted out of the Black Widow program, daughter Dreykov must have found out about her plans and intervened. This possibly called for a big fight between her and Natasha, which left her badly injured, or perhaps even seemingly dead. Ever since then, Nat probably carries this big guilt of putting her friend in harms way.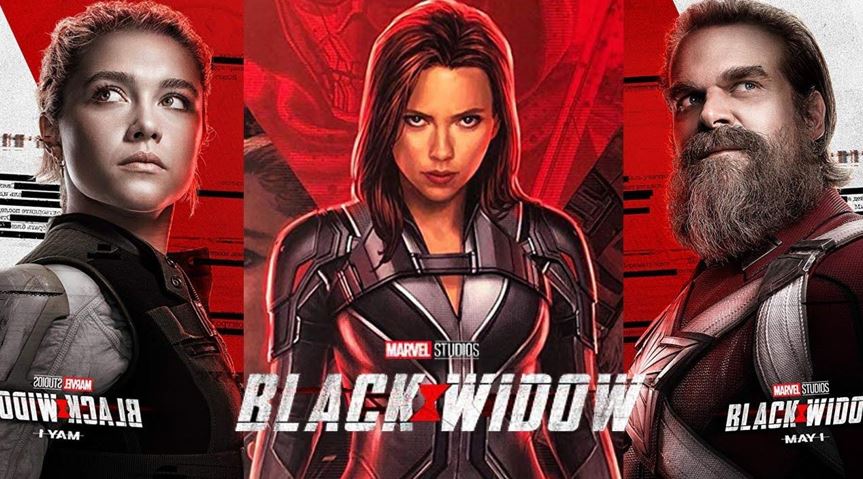 But Hawkeye's involvement in this situation still remains to be a mystery. So, we'll have to wait in order to find out whether this connection to Dreykov's daughter is related to Budapest, and how Clint was involved here. Black Widow arrives on May 7, 2021. Directed by Cate Shortland, the film stars Scarlett Johansson, David Harbour, Florence Pugh, O-T Fagbenle, Ray Winstone, Olivier Richters, and Rachel Weisz.